Yesterday I got a tweet from a math teacher in Canada that made my day.
It said, "@Sonderbooks inspired this Valentines #math art pattern" and was accompanied by this photo: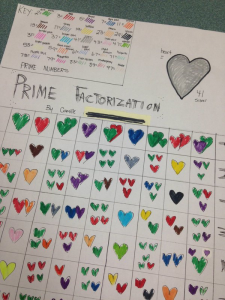 It's just like the chart on my prime factorization sweater or prime factorization coloring sheet — only using hearts!  I love it!