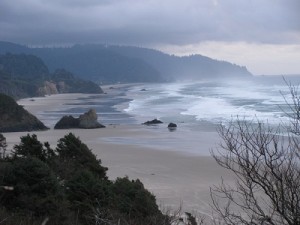 I just got back from a wonderful trip to Oregon.
I like to make this blog about *present* blessings, but I was not able to do much posting on my trip.  So I will first be thankful for the whole trip, that I was able to go and had a wonderful time.  My subsequent posts will get into specifics.
Overall — I got to take a week off work and go to Portland.  The excuse was a Young Adult Library Services Association Symposium.  But I stayed before and after the symposium to see various loved family members.
And it was a simply wonderful week.