My son and I went to Great Falls, on the Potomac, the Saturday before last.  It was hot, it was crowded — but there's something about the outdoors, and there's something about waterfalls.  I'll include some pictures.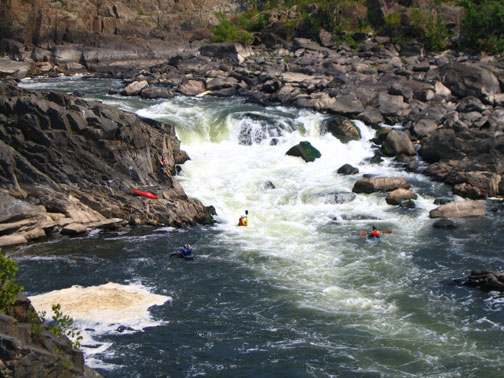 Kayakers out on the river.
The water's very low, so more rocks are showing than usual.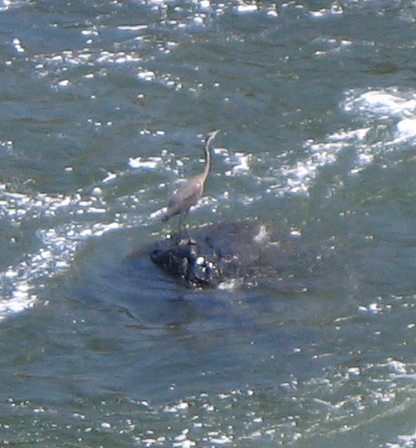 I saw this bird — An egret? — on a rock in the river.
Here's the bird flying away.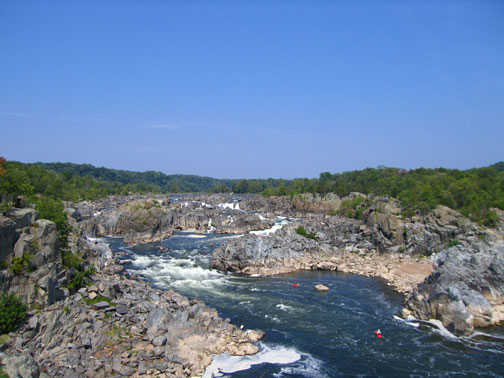 The Falls from another outlook point.