Merry Christmas, and Joy to you this holiday season!
This year was about making the Nest feel like Home, even as the last fledgling took flight.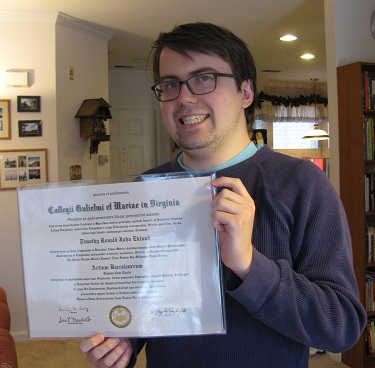 My daughter Jade and my son Tim are now both in the Portland area, and I have a new favorite place to visit. Tim moved in August and now has a contractor job with Intel. My four youngest siblings still live in the area there, and now so do my four youngest nieces. They are adorable!
My turning point of the year came in July when I had an opportunity to interview for a Youth Services Manager position at Eugene Public Library in Oregon. I didn't get the job, but the experience of thinking through who I am and what I do best gave me new excitement about my life and calling here. And I had a fabulous vacation while figuring that out.
At the end of July, the Hatch family gathered in California for my niece Megan's wedding, so I saw California family, too. My Mom, with her Alzheimer's, is doing worse each time I see her, but she still perked up when she saw her baby granddaughter Zoe being happy and sweet. My Dad continues to model faithful, devoted love as he cares for her.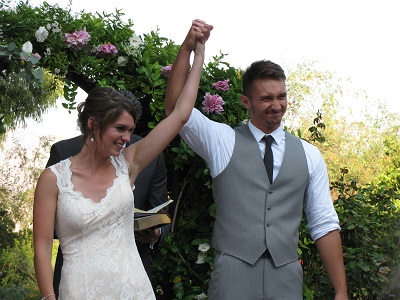 I am enjoying my job as Youth Services Manager at City of Fairfax Regional Library more and more all the time. We are trying out some creative STEM programming (like a Star Wars Escape Room program last week), as well as increasing story times, and I get to talk about good books!
I'm especially excited that this year I'm on the ballot to be on the 2019 Newbery Committee and help choose the most distinguished American children's book of the year written in 2018. Voting for committee membership is in March, and you can be sure it will be the major topic of next year's Christmas letter if I am elected.
Meanwhile, I'm practicing by being a first-round judge for the Cybils Awards (Children's and Young Adult Bloggers' Literary Awards) in the category of Young Adult Speculative Fiction, as well as continuing to take part in Capitol Choices – a DC-area group that meets monthly to discuss new children's books and select 100 of the best books of the year. I took a personal reading retreat in October to Chincoteague Island, which was so wonderful, I'm going to look for more reasons to do this in the future.
Gateway Community Church is still the core of why I love living here. We're building our Community Resource Center, to open in August 2017. I'm still hosting a small group in my home every Sunday after church, and we've been talking about Joy this last quarter. I'm helping collect books for the church's new preschool and after-Kindergarten programs, so I'm glad to serve with my particular skills.
Wishing you a blessed holiday season,
Sondy Eklund
TOP TEN JOYS OF LIVING IN VIRGINIA
10. Walking in deep snow after a BLIZZARD! (The one we had this year was awesome!)
9. Walking by my lake any time of year.
8. Taking pictures of birds and flowers and autumn leaves.
7. Reading to small children while doing my awesome job.
6. Being asked, "What should I read next?"
5. Attending Capitol Choices and discussing new children's books with my people.
4. Showing DC to visitors (like my sister Becky!).
3. Playing Eurogames like Dominion every week with friends.
2. Hosting my church small group at my house.
1. Being surrounded and loved and encouraged by a crowd of wonderful friends.