It's time for Project 52, Week 35!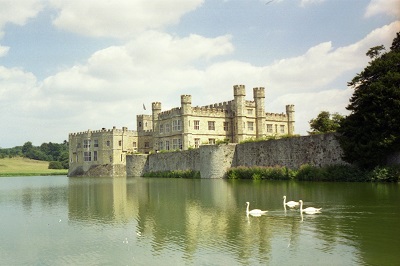 35 weeks ago, on my 52nd birthday, I began Project 52. Since there are 52 weeks in a year, each week I'm taking one year of my life and blogging about it. This week, I'm covering the year I was 35 — June 14, 1999, to June 14, 2000.
So far, with three posts, I haven't gotten very far into the year, because we took an amazing vacation to England. First, we roamed around Dover Castle, then we went to Bodiam Castle, Battle Abbey, Winnie-the-Pooh country, Framlingham Castle, and Somerleyton Hall, and next to Cambridge, London, Weeting Castle, Castle Acre Priory, and Castle Acre Castle.
Tonight I'm hoping to finish describing that English vacation. On Thursday, July 22, 1999, we made the long drive to Oxford. (I'm pretty sure Steve was hoping one of our kids would decide to go to college in Oxford or Cambridge. It didn't end up working out that way, but we did all have fun visiting.) On the way there, we stopped at a lavender farm.
The next stop was the Roald Dahl Children's Gallery in Aylesbury.
At Oxford, we visited The Oxford Story – an actual ride that taught you the history of Oxford. And of course we visited bookshops!
On Friday, July 23, we started out the day at Castle #82, Castle Rising Castle. (Another village with "Castle" in the name.)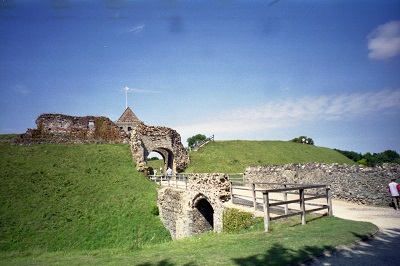 This was another castle with an audio tour. You can see Jade (then called Josh) is wearing headphones. Steve and Timmy weren't interested. (So Josh and I went through the castle much more slowly. But it was so interesting!)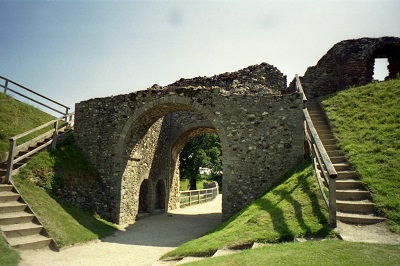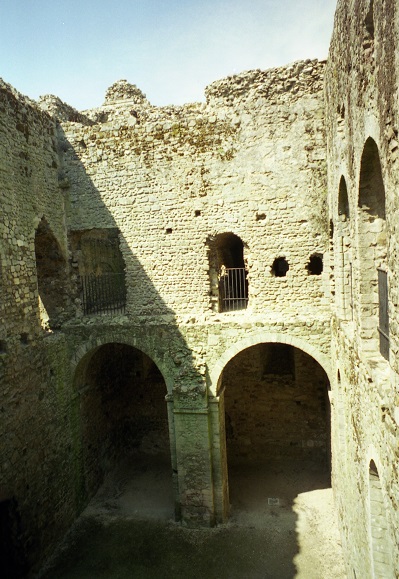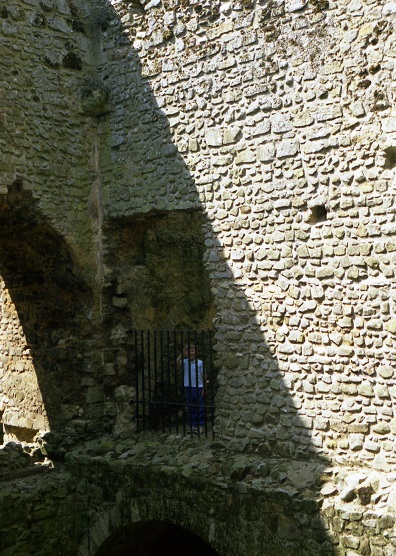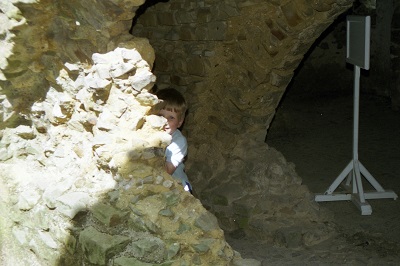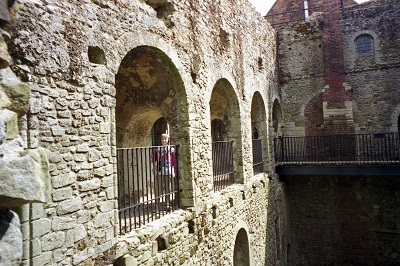 There were some earthworks around this castle, too, so we did some rolling down them.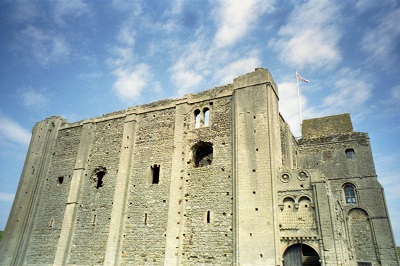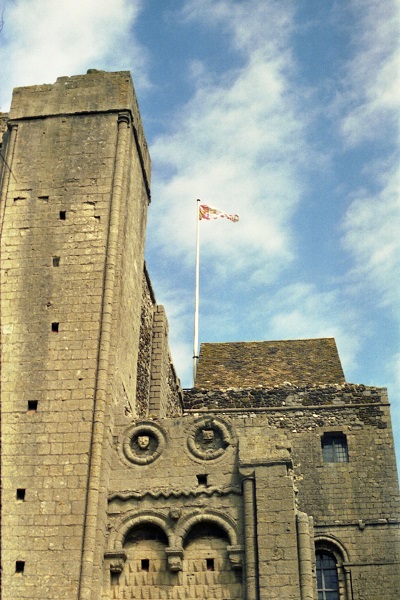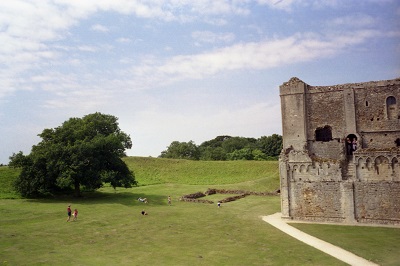 We suspected it might be a tacky American thing to do, but we had a picnic lunch on the grounds.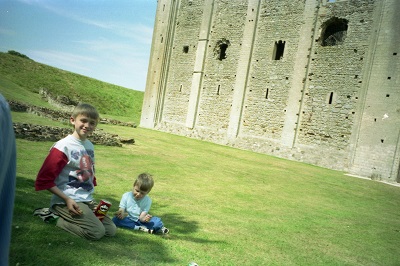 Next, the same day, since we were on an island, after all, we headed for the Beach! We went to the town of Hunstanton.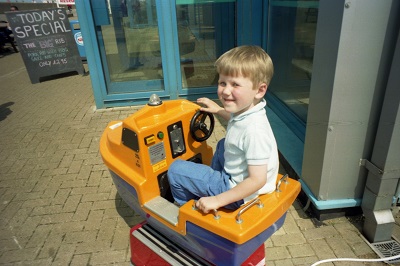 We went to the Sea Life Centre there, a small aquarium.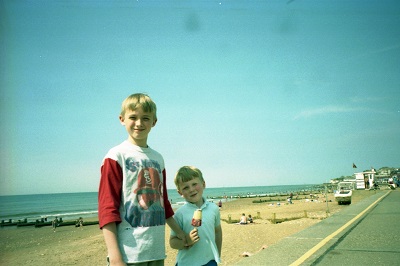 And then we took a boat ride along the coast in a DUKW — an amphibious vehicle like they used to land on the beaches of Normandy.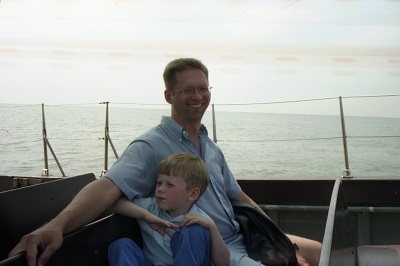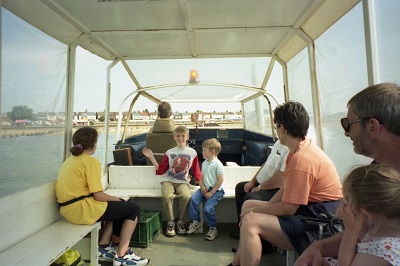 We had to visit the carnival there by the beach.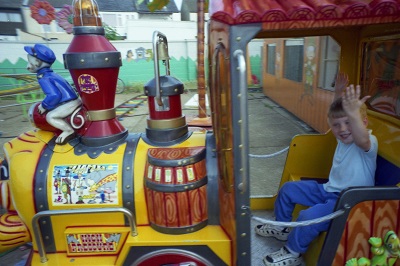 And we finished our eventful day with a walk by the sea. And in the sea.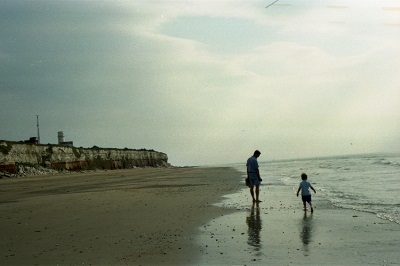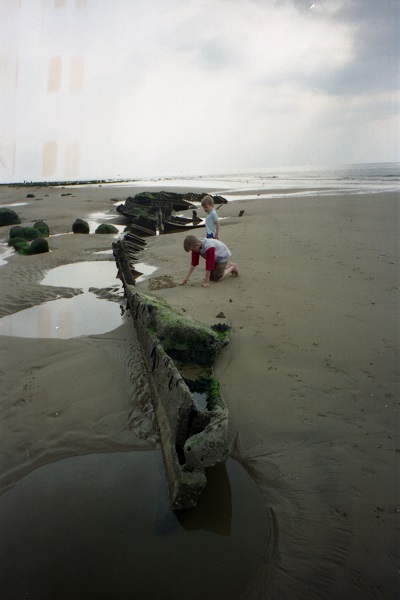 Our final day in England was Saturday, July 24. We drove south to catch the ferry at Dover. (And on the way, we passed a van with a family from our church. They were heading into England.) We stopped along the way at Castle #83, another of the prettiest castles, Leeds Castle in Kent. There I snapped my very favorite castle picture (at the top) with the swans posing.
We did touch the castle, but we didn't have time for a tour. We did walk all over the beautiful grounds, though.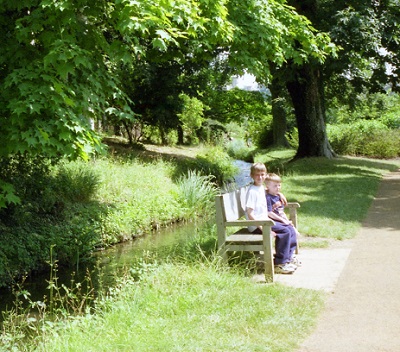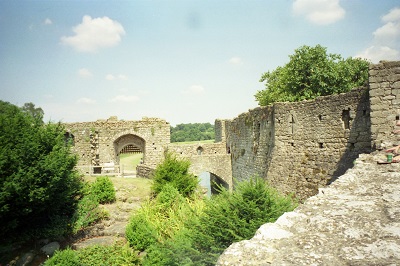 Another castle with a Labyrinth on its grounds!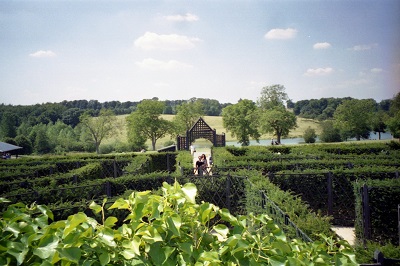 There was also a Grotto.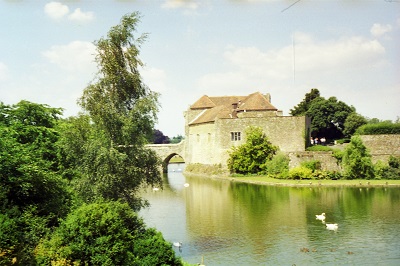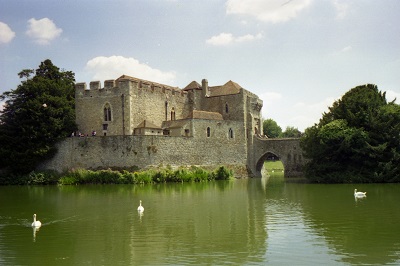 And so we said goodbye to England. Now, when we'd arrived, I'd been thrilled to see the white cliffs of Dover with my own eyes. But it had been a cloudy day, and I didn't get any pictures. The day we departed was perfect for that.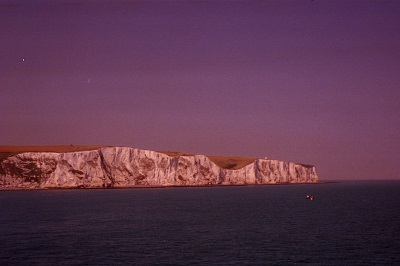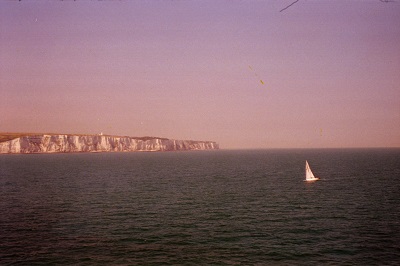 So that was our amazing and unforgettable family vacation to England July 1999. And all the car travel of the week was accompanied by the reading of Harry Potter and the Prisoner of Azkaban. I can confidently say that a magnificent time was had by all.
(Now I've gotten through a month of the year I was 35!)