I decided to send a Thanksgiving Letter this year, rather than a Christmas letter. I have much to be thankful for!
The big thing that stands out for the year is my new home! With my Dad's help, I purchased a condo in South Riding, less than 10 minutes from my church. After another place fell through, at just the right time for me, this home came open — with a beautiful view of a lake! I feel so blessed living here.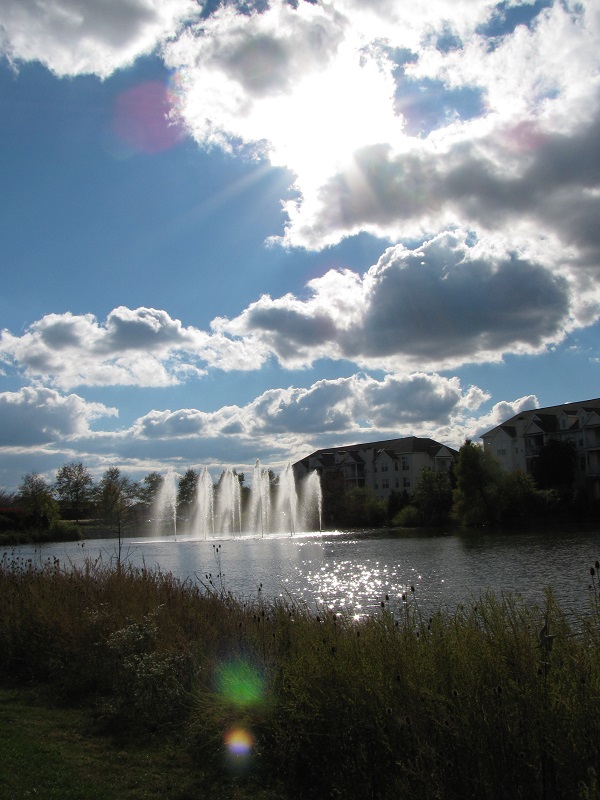 I'm thankful for church friends who made me feel so cared for and helped me through the moving process.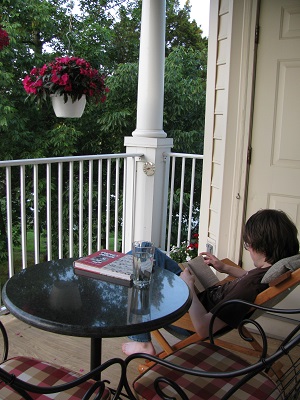 I'm thankful that my sons are doing well. Tim is a Sophomore at the College of William & Mary and enjoying it. He's declared his major — English and Computer Science. His Dad lives near Williamsburg, so they see each other during the school year, and I get Tim for his vacations. He recently heard about some exciting Study Abroad possibilities for next year. Of course I would have to go visit!
Josh is still living in Portland, Oregon, and now has a salaried job as a computer programmer, which he's enjoying very much. I'm so happy for him!
I'm thankful for a place to walk. With my lake to hike around, I've been much more regular about exercising than ever before, and I'm treated to beautiful scenery, including a great blue heron.
I'm thankful for my job. I'm still working at City of Fairfax Regional Library as Youth Services Manager and still love my job. I'm also going to be a Cybils judge (Kid Lit Blogger awards) again this year. And, yes, I'm on my 13th year of writing Sonderbooks book reviews and still love it.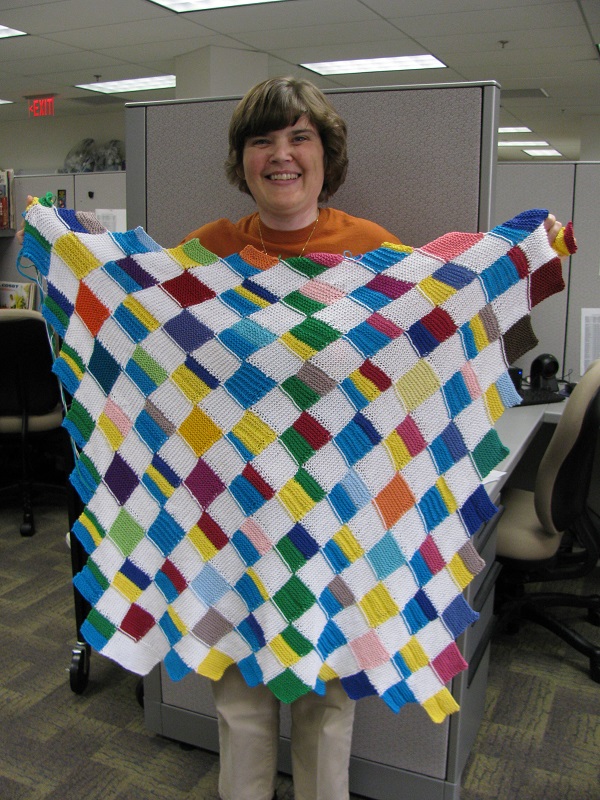 What else am I doing? Plenty of mathematical knitting, like this prime factorization blanket for my niece, and regular board games with a group that meets Saturdays close to the library. Life is full, and life is good, and I'm so thankful for what this year has brought me!
May you have a blessed holiday season!
Sondy Eklund