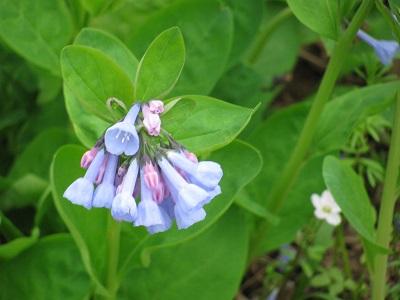 I'm feeling scatterbrained this week. I'm trying to focus and failing. Tonight I was trying to get to working on my Psalms book again and just going nowhere.
That's when I thought: I want more example Psalms. To show that you can use these forms to pray and it really helps, because they direct your thoughts. Why not write a Psalm Prayer about it?
I've done Laments. But tonight I tried a Penitential Psalm. Because I'm pretty sure it's my own fault I'm getting worried and distracted. I'm not trusting God; I'm trying to figure things out myself.
A Penitential Psalm has pretty much the same form as a Lament, but you ask God for mercy in the address to God and the complaint part talks about how bad things have gotten because of what you've done, so it's also confession. (See Psalms 6, 38, and 51.)
Let me review the parts:
1) Address to God
2) Complaint
3) Confession of Trust
4) Petition
5) Words of Assurance
6) Vow to Praise
Okay, I tried not to edit too much and just pray it through, so this doesn't pretend to be polished. But here goes:
A Psalm from the Scatterbrained
Father, have mercy on me,
according to your unfailing love.
Look on my situation and have compassion;
see my failings and grant me grace.
We're in a pandemic,
and the world has turned upside-down.
I don't know what's normal,
and I don't know how to plan.
My thoughts are bouncing around my brain
like ping-pong balls.
I'm having trouble focusing,
distracted by each new announcement or speculation.
My work serving the public has come to a halt.
Helping people in person spreads germs.
So now we look for ways to help
while keeping everyone at a distance.
I write reviews;
I read those journals that were stacking up.
Will I learn about customer service
while staying away from customers?
What's the problem? As an introvert,
being at home should give me focus.
But instead, I'm scatterbrained.
I want to know what to expect,
how to plan,
what date to schedule the make-up programs
and when the books are due.
It's out of my hands.
It's out of my hands.
Wash those hands free of germs
and free of holding the world.
Lord, is this what it takes
to show me my plans are butterflies?
Does it take a pandemic
for me to realize I'm not in control?
You do see the future.
You do watch over your children.
If you see a sparrow fall,
then you know today's death count.
And you are there.
And you gently bear each soul to heaven.
You've told us that riches are fleeting.
You've told us our life is a breath.
Does it take a pandemic
to make us understand?
Lord, walk with your children.
Forgive us when we run ahead.
Hold our hands through the dark fearful chasm
and carry us safely out of the fire.
Lord, do not forsake us!
Show yourself by our sides.
Come quickly to help us
and grant us peace and strength.
We don't know how this pandemic will end.
We don't know what our lives will look like next season.
But we know you will be with us
and show us new joys on the other side.
The day will come
when we again shake hands with new friends
and throw our arms around old friends.
The time will come
when we again meet as a choir
to join our voices in praises to God,
and lift our voices together to our Mighty Fortress.