It's time for Project 52, Week 47!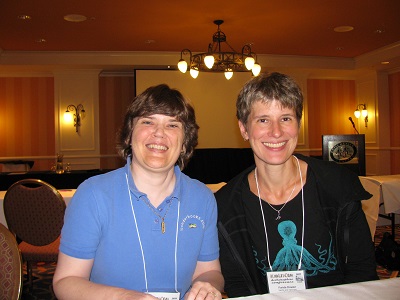 47 weeks ago, on my 52nd birthday, I began Project 52. Since there are 52 weeks in a year, each week I'm taking one year of my life and blogging about it. This week, I'm covering the year I was 47 — June 14, 2011, to June 14, 2012.
Last time, I talked about the long process of recovering from my stroke – and the big family gathering that happened in Oregon when my brother Robert got married on September 4, 2011.
I'm not sure if I mentioned it this week, but I was back working in the library after spending six months working in the Office for Children during Year 46, due to budget cuts. However, I was a Librarian I working in adult services, rather than a Youth Services Manager, at City of Fairfax Regional Library, where I still work. The good thing about not being in Youth Services – I think it was easier for the library to do without me while I was recovering from my stroke and not working very many full weeks. There was less stress as well. And, spoiler alert, eventually I got the Youth Services Manager position at Fairfax – the RIF that brought me there probably helped me get that promotion in the end.
And I had another trip to the Pacific northwest coming up! This one was also booked before I had my stroke. KidLitCon was in Seattle this year, and I couldn't resist going. Only very dedicated readers will remember – but I lived in the Seattle area when I was very young – and still kept Seattle as my ideal of the best place to live, with my youth-biased memories. So what a great excuse to visit.
(Also, I see from my journal entries that I was trying to do many more things than I was physically capable of doing so soon after the stroke. Take some time to heal, Sondy! Oh well, before long I started making trips to the E. R. when the vestibular migraines started up and I was afraid they were another stroke. Anyway, that got me to slow down a bit.)
Here is Melissa Fox, who I first met at KidLitCon '09, my roommate Lisa Song, and Farida Dowler – whom I'd corresponded with for years – meeting because of Sonderbooks!
And at lunchtime, we're joined by Maureen Kearney and Liz Burns:
On a break, I visited the Seattle Public Library:
I blogged about KidLitCon (of course!) and how it gave me Connection, Encouragement, and Fascinating Information!
For a long time, I've seen my website Sonderbooks and the associated blogs as a major part of my calling, of who I am, and of who I am as a librarian. Even though I write them on my own time. KidLitCon is about blogging about children's books, and at the time I was temporarily not a children's librarian – but I was still one in my heart!
And then came yet another book-related, even children's book-related event – the National Book Festival! I blogged about that, too. That year, it was blistering hot! But I got to hear some great speakers.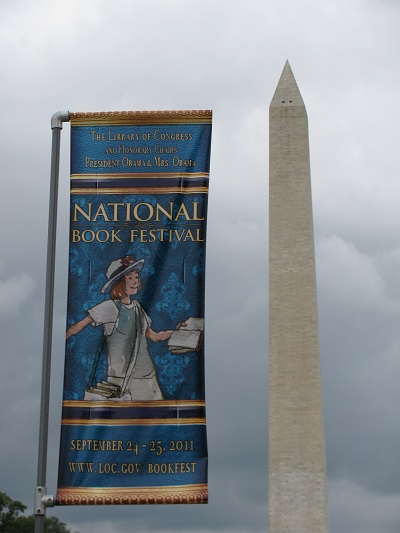 Lois Lowry:
Kadir Nelson:
Patricia McKissack:
And Gary Schmidt, whom I honestly hoped would win the Newbery that year with Okay for Now:
Sara Lewis Holmes joined me in talking with Gary after his talk.
My calendar still shows lots of sick days and doctor appointments. I had another MRI on October 4th. My right vertebral artery was still blocked – no blood getting through. And yet in my journal, I said I thought I had healed from the stroke, and was just worried about a cold I'd had. Oh, Sondy, you've actually got a ways to go yet!
But meanwhile, I'd applied a second time to be a judge for the Cybils Awards (didn't get it – that year) and a third time to attend the William Morris Invitational Seminar on Book Evaluation happening at ALA Midwinter Meeting. (I did get that!) I was taking an online class on the Printz Award. And I was even taking time to get out – on October 9, I visited Meadowlark Gardens and took some pictures.
Fall color was just beginning.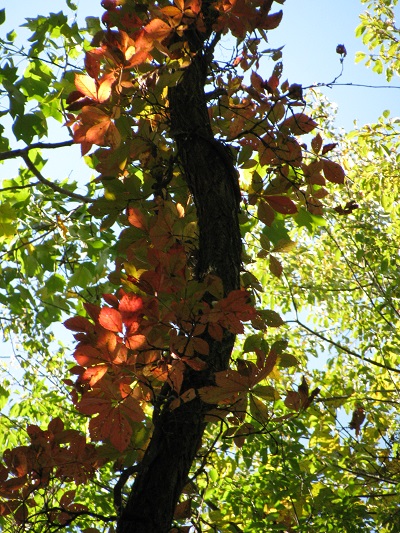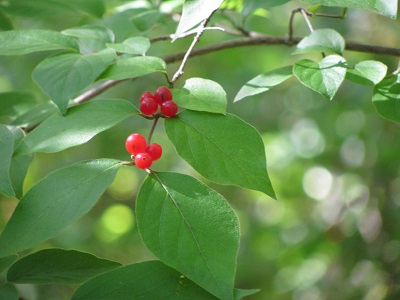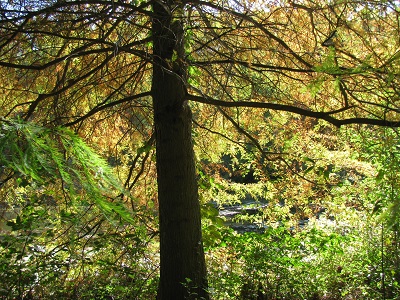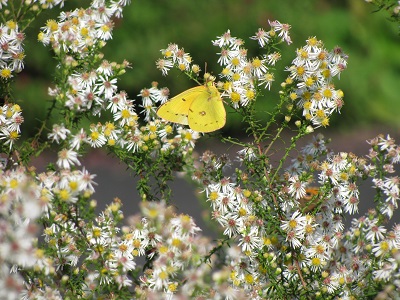 Well, years go by – but I still enjoy walking among flowers, butterflies, and fall leaves.
Now it's getting late. This week's going to need yet another Part.