This is the story of my September road trip to Prince Edward Island with two of my childhood friends. We drove up through New England on the weekend, and then began our sight-seeing on Monday. We were staying in Cavendish, and drove only a mile down the road to Green Gables Heritage Place. From there, we took the path through the Haunted Wood to get to Montgomery Park and L. M. Montgomery's Cavendish home.
We were back at Green Gables Heritage Place when it closed, and Darlene asked where the nearest grocery store was. We had a kitchen in our cottage, and she had plans for making dinner. So we drove to North Rustico and found a store and bought some fresh ingredients.
After shopping, I thought we should drive back to Cavendish by the shore road, which went into Prince Edward Island National Park. That was a great choice!
Mind you, by now it was definitely raining. And the sun was going down. But we were still thrilled by the red rocks and the beautiful shoreline and the water.
And then we saw this fellow!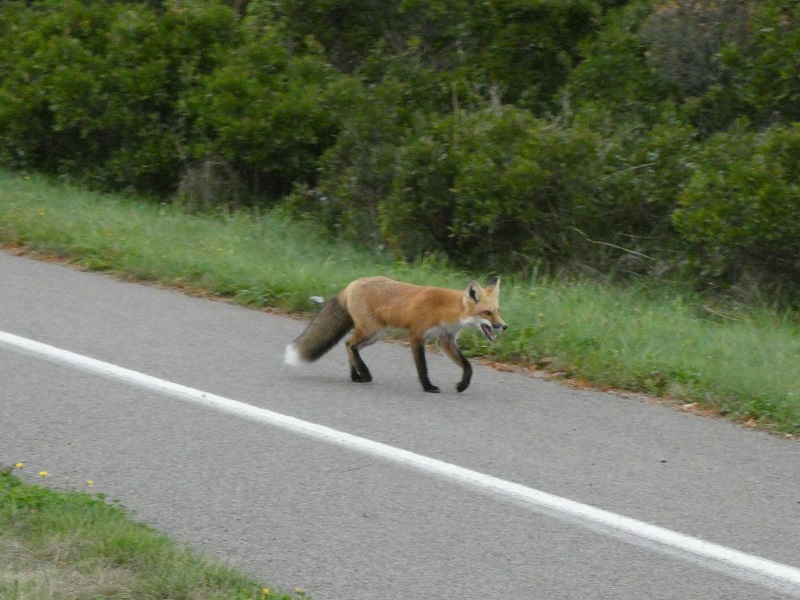 He kindly stopped and posed for us!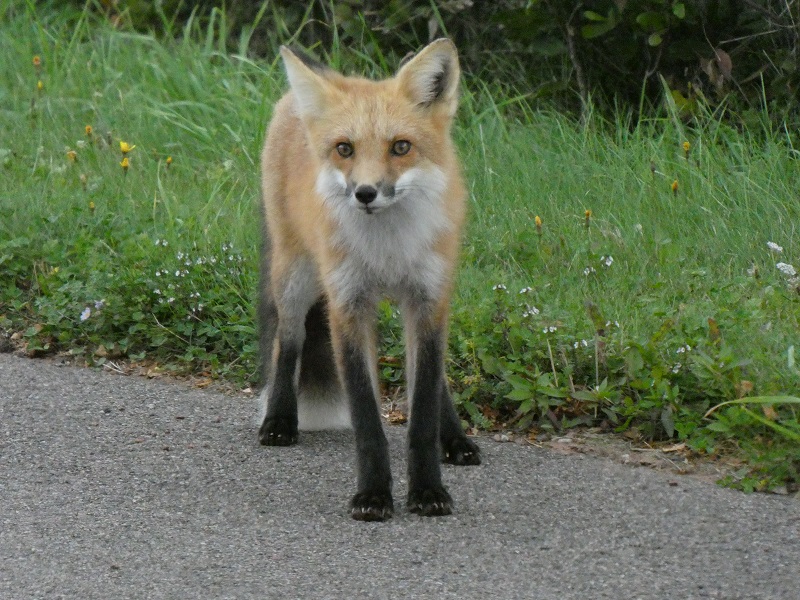 So after making such a friend, we were thrilled!
L. M. Montgomery has several photos in her journals down by the shore — and it probably would have been this same section. But somehow without them being in color — I didn't imagine it like this.
I do regret that we never went back to this part of the shore when it wasn't raining, but you'll see that we got plenty of time by the water.
L. M. Montgomery almost always mentions the sea in her writings — but I must gloss over a lot of the description. Now that I have been on Prince Edward Island, I will always think of it in conjunction with wonderful views of the sea. I'm sure now her descriptions will call images to mind much more readily.
The road was closed after we got partway into Prince Edward Island National Park, so we couldn't get back to Cavendish that way and had to backtrack, but we were not disappointed — we didn't mind looking at the sea.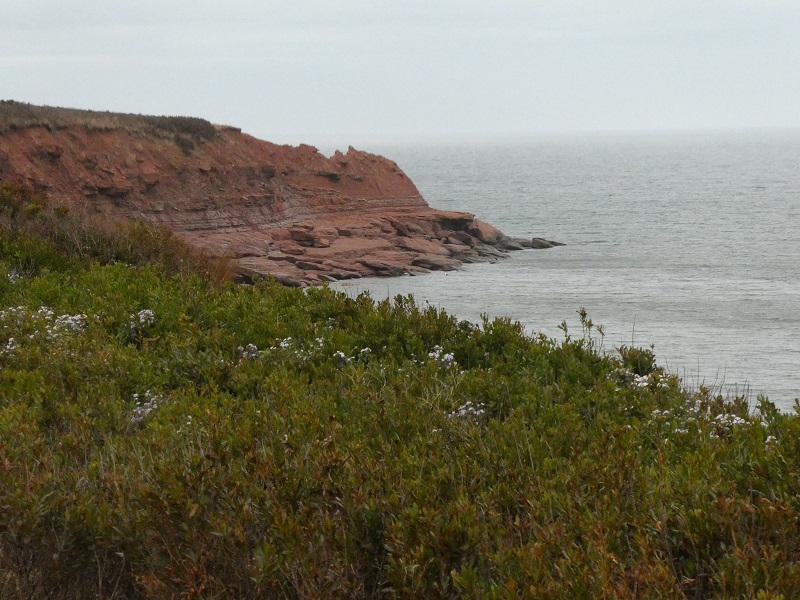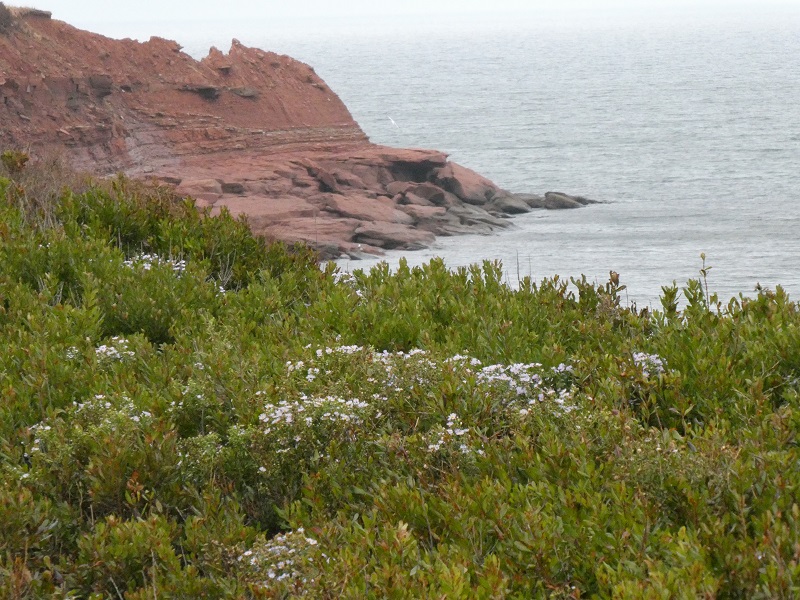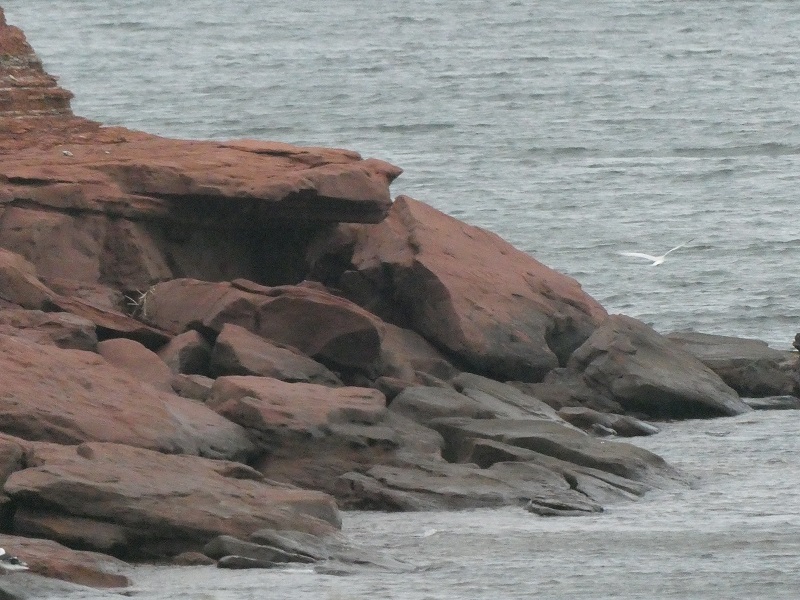 We went back to our cottage and had some dinner. I uploaded my pictures but realized that my plan of daily blogging was unrealistic. Before I went to sleep, I read from L. M. Montgomery's journals and her biography. And we were ready for another big day on Tuesday!