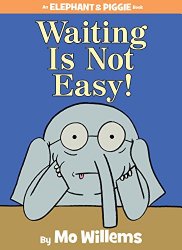 I was thinking about Psalm 40 this morning. If you take out the word "patiently" — I feel like these verses are my testimony:
I waited patiently for the Lord;
he turned to me and heard my cry.
He lifted me out of the slimy pit,
out of the mud and mire;
he set my feet on a rock
and gave me a firm place to stand.
He put a new song in my mouth,
a hymn of praise to our God.
Many will see and fear
and put their trust in the Lord.
I've been struck recently by how many times a friend will say they admire my patience — when I know that I'm not feeling even a little bit patient! They are so, so wrong!
But the fact is? Sometimes you have to wait — whether you're patient or impatient doesn't change that one little bit. So outsiders seeing you waiting — might think you're being patient.
Now, I learned early as a Christian — never pray for patience! Because how does God build patience in you? We'd just love it if he would zap us with patience — make us instantly patient! (LOL) But the way to build patience in us — is to make us wait, to put us through long, excruciating trials. No matter how impatient we are, we will still have to wait — and maybe we'll learn that impatience doesn't speed things up one little bit.
Something that's taken me longer to learn? When you're tempted to pray for patience, pray instead to enjoy the moment. You're going to have to wait — might as well enjoy it.
In this way I bring my knitting to long, boring meetings — a wonderful chance to knit! (And I listen better, honest!) I bring books to read on airplane flights — a chance to read! I listen to audiobooks during my commute — again, a chance to read!
When my kids were little and their antics tried my patience — well, now that they're not little at all, I treasure that time in my mind. Lord, give me the grace to find the treasures in this moment.
Now, some things are much, much, much harder. I think of the things people told me I was waiting patiently about when I simply wasn't — a 27-day headache, or waiting more than a year for them to fill a position that I so wanted, or other decisions I've had to wait for. Even in those times, how can I enjoy this moment?
With a headache, it's a reminder of God's grace just to get through the day. (That's a start, anyway, a humble attempt to find something that redeems the moment.) When waiting for a decision about a big potential change, it's a reminder to treasure the present moment before the change, to remember how much I love about where I've been.
That brings me back to Psalm 40. When I think of being in a slimy pit, I think of the years when my marriage was falling and had fallen apart. Make no mistake about it, it was a horrible time. I waited, but it was not very patiently.
I thought I was waiting for God to bring my husband back and restore our marriage. Turns out, I was waiting for God to heal my heart and bring me into a new phase of life and teach me that God is my rock — and set my feet on that rock and give me a firm place to stand.
And you know what? No matter how patient or impatient I am, that process takes time. God had a lot of work to do in my heart, and he couldn't just zap me with those new qualities. He couldn't just zap me with a knowledge of his faithfulness — He had to show me over time.
Now? I think I'm waiting for God to bring a new life partner into my life. I would love it if God would zap a new man into my life. And zap that guy into just the right partner for me.
But maybe God has something else in mind. And maybe he has work to do in my heart. And maybe he has work to do in that man's heart. I don't want someone for the sake of having someone. I'd like God to be involved. I'd like God to do some orchestrating about this one.
I'm clearly going to have to wait. (Unless, of course, God plans to zap someone into my life today. That would be fine, Lord!) Whether I wait patiently or impatiently won't speed up the outcome. (Actually, when it's a matter of the heart, patience might speed up the outcome.)
But my prayer is: How can I enjoy this moment? What is God doing in me now, today?
And how good it is that I can look back on my own life and say, "See! God has come through! I can put my trust in the Lord!" That's something good that came out of all that awful waiting. I wouldn't trade it, now.
Here's to singing that new song.