Children's Nonfiction Reviews:
What's new?
January 26, 2015
Tonight in honor of Nonfiction Monday, my Review Blitz will focus on Children's Nonfiction
Oops Paint, by Kathryn Horn Coneway, gives a book with art projects that will inspire even toddlers' imaginations.
Edward Hopper Paints His World, by Robert Burleigh, paintings by Wendell Minor, is one of those picture book biographies of an artist that strongly evokes the artist's work.
Haiti: My Country, consists of poems written by Haitian Schoolchildren, reflecting their love for their country. Artist Rogé has painted portraits of the children to accompany their poems.
In How I Discovered Poetry, Marilyn Nelson describes her childhood in the 1950s and explains how even as a child, she was ready to be a poet.
Happy reading!

Edward Hopper Paints His World
Oops Paint

Artist to Artist

What's Your Favorite Animal?

The Scraps Book

I Dreamed of Flying Like a Bird

A Is For Art

Go
A Kidd's Guide to Graphic Design

An Eye for Art

Colorful Dreamer

The Noisy Paint Box
The Griffin and the Dinosaur

A Boy and a Jaguar
Gregor Mendel
The Friar Who Grew Peas
The Day-Glo Brothers
The Goat Lady
A River of Words
Barnum's Bones

Dare the Wind
The Trouble Begins at 8

The Lincolns
Amelia Lost
Rosa

Spirit Seeker

The Boy Who Loved Math
Abe Lincoln Crosses a Creek

March, Book One

Randolph Caldecott
The Man Who Could Not Stop Drawing
Pop!

Me . . . Jane

Temple Grandin

Stay
The True Story of Ten Dogs
Me, Frida
Miss Moore Thought Otherwise

Helen's Big World

To Dare Mighty Things

Drawing from Memory

Martin de Porres
The Rose in the Desert

Knucklehead
Sandy's Circus

Balloons Over Broadway
Becoming Babe Ruth
Smile
Wise Guy

Queen of the Falls

All the Way to America
The Fantastic Undersea Life of Jacques Cousteau
Erika's Story

The Gettysburg Address
A Graphic Adaptation
My Country 'Tis of Thee

Sugar Changed the World

The Nazi Hunters

Bootleg

The Great American Dust Bowl

Revolutionary Friends

Hoop Genius

14 Cows for America

Energy Island

Locomotive

Claudette Colvin: Twice Toward Justice

Titanic
Voices from the Disaster

I Have a Dream

We've Got a Job

Truce

We Are the Ship

Heart and Soul
Pale Male

Bomb
The Wall
Almost Astronauts

When Stravinsky Met Nijinsky
The Secret of Priest's Grotto
Mysterious Patterns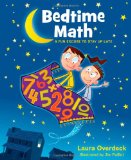 Bedtime Math

Anno's Mysterious Multiplying Jar
The Cat in Numberland

Just a Second

Greater Estimations

That's a Possibility

How Many Jelly Beans?

You Can Count on Monsters

If America Were a Village
Creature Features
Secrets of the Sky Caves
The Periodic Table
Elements With Style!
ZooBorns: The Next Generation

Handle with Care

Look Up!

A Little Book of Sloth

Just the Right Size
Wild Horse Scientists
Frog Song

Moonbird

Never Smile at a Monkey
Dogs and Cats

My First Day

Eye to Eye

The Case of the Vanishing Honeybees
The Tapir Scientist
Hatch!

Albert Einstein and Relativity for Kids

The Mighty Mars Rovers
Swirl By Swirl
Scaly Spotted Feathered Frilled

The Frog Scientist