It's time for Project 52, Week 41!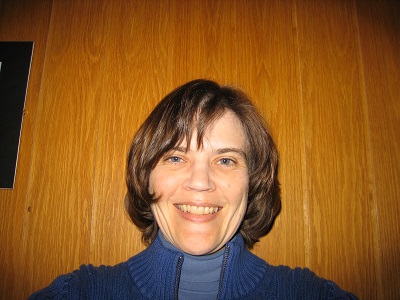 41 weeks ago, on my 52nd birthday, I began Project 52. Since there are 52 weeks in a year, each week I'm taking one year of my life and blogging about it. This week, I'm covering the year I was 41 — June 14, 2005, to June 14, 2006.
During these hard years, I'm trying to frame my reflections by asking the question, What was the Lord doing?
And tonight I'm hoping I can finish up Year 41, the most difficult year of my life.
Last time, I got through to the end of 2005, when my husband told me he wanted a divorce and moved out in order to establish residences that were separate and apart. He was hoping to get a divorce in six months, which would send me back to America three months early, and before our oldest graduated from high school. But that would only happen if I agreed to a divorce. If I did not agree, under Illinois law (the last state where we'd lived together before we moved to Germany with the Air Force), we had to live separate and apart for two years. Basically, I figured that if Steve still wanted to divorce me in two years, then I had given it a good try. At the same time, we didn't know which state we'd be in after two years — so it was hard to say what the requirements would be.
On our anniversary, January 3rd, I got Steve a gift and left it for him. He'd be coming to the house that day. But he refused to take the gift and left me a note that he wasn't going to accept any gifts from me because he'd filed for divorce with a lawyer in Illinois.
But what was the Lord doing?
One of the next things was the perfect book for that time literally showed up on my desk at the library. (I processed the new books, so this wasn't miraculous by itself — but the appropriateness and the timing I do think of as miraculous.)
I wrote in my quiet time journal on January 11, 2006, "I'm amazed by how You keep on bringing exactly the right book into my life at exactly the right time. Thank You, Father. This time it's You Don't Have to Take It Any More, a book about overcoming resentment with compassion."
I'm not going to repeat what I wrote in the review, but I so wanted to respond to Steve with compassion. He was still getting angry with me and still baiting me. We couldn't seem to have a conversation any more without anger flaring up. Dr. Stosny taught me — with practical techniques — how to channel my anger into compassion.
And it's not about gritting your teeth and taking it. His techniques are based on acknowledging and recognizing your own core value — and that was something I desperately needed to reinforce. I was feeling quite worthless about that time. And my anger was coming from that place. Dr. Stosny teaches you what to think about to feel more valuable and has a process to go through when you get angry that will give you compassion for yourself that translates to compassion for your spouse.
It sounds rather vague and nebulous — but it's actually completely specific and practical. And helped me tremendously. It helped me stop fighting and it really helped me felt better about myself.
I even took selfies (with a regular camera) after I got a haircut!
Here's an affirmation I took straight from Steven Stosny's book:
I am worthy of respect, value and compassion, whether or not I get them from others. If I don't get them from others, it is necessary to feel MORE worthy, not less. It is necessary to affirm my own deep value as a child of God and a unique person. I respect and value myself. I have compassion for my hurt. I have compassion for the hurt of loved ones. I trust myself to act in my best interests and in the best interests of my children, which will ultimately be in the best interests of my husband.
This book was so effective, Steve later asked me why I'd changed, that I didn't seem as angry. Yes, Dear Reader, he deserved anger — but this was a good thing. He wasn't nearly as able to tear down my feelings of value. Which made it easier to not respond with anger. Even though it was still an awful time, and I missed my husband-as-he-once-was terribly — I was starting to feel less beaten down.
Another nice thing happened in January. I have a note that a man from a couple I knew — he was one of Timothy's teachers and she was a friend from the library and yoga class — took me aside and talked with me about the time he cheated on his wife. It was about ten years earlier and they were now more in love than ever. Here's what I wrote about that conversation:
He said that for him, the overwhelming emotion was shame. He said that everything Steve's said to me was coming from shame.

He also told me that the novelty of the other woman wears off. Also that I'm doing the right thing getting a life and making plans for if he leaves.

He, too, said that their marriage is better than ever. And that he is so glad that his wife stayed.

Father, thank You for the encouragement when I so needed it.

I liked it when he said that Steve's trying to be a jerk, but he's not very good at it.
It meant worlds to me that this man cared enough about me to encourage me, confiding about when he messed up.
But the next adventure of the start of the year was medical.
Back on the day in November when I'd seen Steve drive onto base right behind Amy, I had a doctor appointment and they were investigating previous problems — and found a "non-healing wound" on my cervix. They did various tests. It was not an STD (Thank God!) and it was not cancer, but it was growing. I was referred to a German gynecologist.
[Okay, how symbolic is that to have a "non-healing wound" on my cervix when my husband left? They never did find a reason for it.]
And let me just rave for a second about German doctors. I grant you, it was weird to go to a man for gynecology. But he had an ultrasound machine in his office! This meant he could take a look at the time and see what was going on. Months later, I started getting ovarian cysts — and he took a look with the ultrasound and knew that's exactly what it was. When I was there again later, there was no cyst, but he pointed out the extra fluid that showed it had burst. A couple years later, I had an ovarian cyst again in America, and the gynecologist put in a referral so I could get an ultrasound done at a different facility by an ultrasound technician who would send the results to my doctor to report to me. By the time I had the procedure, the cyst was long gone! (But I knew exactly what it felt like from my experience with the German doctor.)
But the cysts came later, around May. In January, besides the non-healing wound, I began getting severe pelvic pain. The doctor decided to do surgery.
This happened at the same time Steve was behaving toward me with extra coldness. So I was going to have surgery in a German hospital with no moral support from my husband.
On February 7, my quiet time journal reads:
Psalm 118:13
"I was pushed back and about to fall,
but the Lord helped me."

Father, today was a very hard day. Steve told me yesterday he sent in a signed and notarized petition for divorce.

And I've been having lots of pain possibly related to my cervical wound. And I left my car at the library because I had lost my key — so I couldn't go to choir even if I wanted to. [Later it turned out I'd put it in my jacket pocket! Oh well.]

Father, I am pushed back and about to fall. Please don't let me fall. Where there is hatred, let me sow love.
I started feeling bad enough that I was taking a lot of time off work. With Valentine's Day coming up, I was feeling discouraged and sad, so I got an idea. I asked all my girlfriends whom I had contact with via email to send me Valentines for Valentine's Day. I needed the affirmation badly — so I decided to ask for it.
They didn't come in time for Valentine's Day — I hadn't gotten the idea soon enough. But that way, they came by the time I was going in for surgery on the 20th, which was when I needed it all the more. My favorite was that my friend Patricia actually quilted a little flowered bag for me. It's the perfect size to hold a Bible and journal. I still use it every week to take those things to church.
Steve did drive me to the hospital for the surgery. And was pretty awful to me. But I managed not to engage in a fight.
As I was going into surgery, I still remember the way the doctor squeezed my hand and told me not to worry. The doctor found adhesions in my uterus and removed them — which explained the pain I was having. We also don't know how I got them — probably from giving birth to Timothy, which was a difficult birth, and they used forceps. But why it took so long to cause pain? It felt like a physical manifestation of what was happening in my life.
But a nice thing about German hospitals is that they keep you there until you are actually well! Blood tests found an infection, so they kept me there three nights and took very good care of me. Steve brought the kids to see me once, and some other friends came to see me and brought flowers.
Oh, and in a bizarre little excursion, a week later the kids and I got to go to a World Cup preliminary soccer game, the U.S. vs. Poland, at the Kaiserslautern stadium. I was still really sore and moving stiffly — and it started snowing during the game! I don't remember how or why we got tickets, but it was a whole lot of fun to attend. And then we all got snow days the next two days.
And look! I got another book with perfect timing! This time it was NOT "Just Friends," by Shirley Glass.
That book gave me several key insights. The first was the idea that even if sex wasn't involved, this was obviously an emotional affair and a betrayal. (To acknowledge that to myself was huge. Mind you, sex was involved, but I still didn't know it.)
But it cast so much light on my situation! For one thing, she said that the amount of trauma depends on how much the betrayed partner was expecting it. I was not expecting it one bit.
But she also shows why the aftermath of finding out about the "secret friendship" (aka emotional affair) was so hard for me — It kept going.
She warns you that it will be nearly impossible for the betrayed partner to heal if the threat continues.  "Trust has to be earned.  Safety has to be reestablished.  This is not an overnight process.  Just as the involved partner cannot flick a switch and turn off all feelings for the lover, the noninvolved partner cannot shift from betrayal to unquestioning trust in an instant."

If the involved partner says they are "just friends" because they didn't have sex, he may believe that he should be able to continue this friendship.  Dr. Glass says, "If the contact continues, the threat continues.  It's like a recovering alcoholic who continues to go to happy hour after work every Friday."
It was too bad that it was way too late to discuss what I'd learned with Steve. But on the good side, the book had a long section on healing and recovering — including a part about recovering alone. I liked these lines:
No matter where the energy comes from, the process is the same.  Let go of the hurt and the anger, and get on with your own life.

There is no revenge as sweet as living a joyful life.
I didn't go back to work until March 7, and then Josh had their Senior year Brain Bowl competition March 9-10.
Steve was able to go to the final day of competition and took the kids out to dinner afterward.
And then Josh turned 18 years old!
And toward the end of March, I went with Marta, a friend from the Sembach Writer's Group, to a small writers' conference the day before the Bologna Book Fair. Tickets on Ryan Air were cheap, and we split the hotel costs.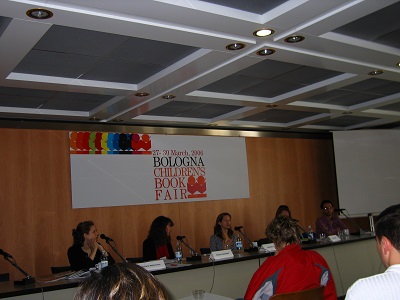 Here I am pointing out my friend Kristin's published book!
In March, I learned that Steve had volunteered for a tuba opening with the Air Force Band in Japan.
I had planned to follow Steve wherever he was stationed next so that he could be near Tim. I was very upset that he hated me so much he would go so far from his son just to get away from me.
Steve's Mom said to me "It will all work out for the best," and I got mad. That's not what it says! It says in Romans 8:28, "And we know that in all things God works for the good of those who love him, who have been called according to his purpose." How could it possibly be the best when someone makes a BAD decision?
[But, Dear Reader, here's a spoiler alert: Things ended up working out to be very good indeed for me and for my kids.]
Here's what I wrote 11 years ago today, on March 31, 2006:
Genesis 50:20-21
"You intended to harm me, but God intended it for good to accomplish what is now being done….
So then, don't be afraid. I will provide for you and your children."

Father,
I know I'm taking that second verse out of context. Yet I'm taking it as a word from You, as an "unmistakeable touch of grace." You will provide for my children and me.

Lord, it looks like You're leading me to live near Darlene and Kathe for awhile. Thank You! Thank You that even though it's such an expensive area, You will provide for my children and me.

Thank You, Lord. Open doors and show me the right way to go.
Timothy, in 6th grade, competed in MathCounts that year.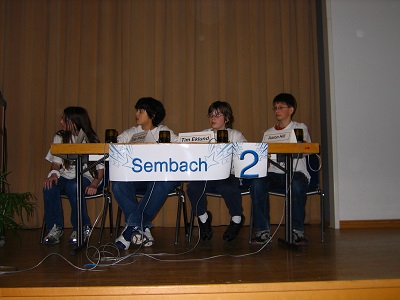 And sometimes God spoke through people. I was very upset about Steve going to Japan, and wished I could stop him. It seemed unfair to Timothy. I'd prayed that it wouldn't go through — and it was going through. Since Steve had quit attending church, now I was attending a Sunday School class that was very supportive. At church one day, a lady who was divorced and in a second marriage told me, "You need to let Steve go." I resisted the message. But the next day I wrote this:
Dear Father,
You're really giving me messages, aren't You?

Yesterday I had just finished emailing to my siblings why the message "You need to let Steve GO!" was so annoying.

Then I opened the email from Patricia — and she said, "You need to let Steve go!"

So I got to thinking that I really do need to let Steve go. (She can be taught!)

I do believe that Steve will come around some day. But he needs this quest to happen on his own.

Father, I trust Steve into Your hands.
One thing God did change about the Japan plans, though, was that Steve signed up to go unaccompanied, for 3 years. But then budget cuts happened — and the chances were good that the Japan band would be cut and would no longer have a tuba slot. So it looked like Steve would only be there six months. (It turned out to be a little more than a year.) But it was not 3 years. In fact, it was just enough time for me to process the big news he told me just before I went to America and he went to Japan. (But that's for next week.)
In May, my job sharer Kim was moving back to the States. Which meant I got pictures of my wonderful coworkers!
Here's Kim: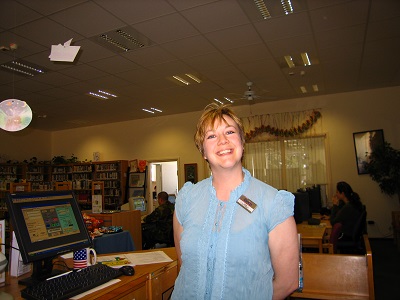 Kim and my dear Elfriede:
Our boss, Helen, the Librarian at our library (and the fifth librarian I'd worked under!)
Kim and me:
What was the Lord doing? Well, He was working in my heart.
Here's what I wrote on May 12, 2006:
Psalm 119:58
"I have sought your face with all my heart;
be gracious to me according to your promise."

Father, I have sought your face and I am trying to seek Your face.

Father, I'm not sure I've forgiven myself for the times I didn't respond to Steve as You would have me do.

But I am sure that You have forgiven me.

Father, You are being gracious to me according to Your promise.

Even Steve going to Japan may be part of Your graciousness to me. I won't have to face him day-to-day.

And getting to live near Darlene and Kathe will be such a blessing!

Thank You, Father, for those many, many unexpected touches of grace and small miracles.
And I continued to have physical challenges. Ovarian cysts started happening after the uterine adhesions were removed. But I was getting a clue. Here's what I wrote on May 25:
Psalm 119:71
"It was good for me to be afflicted
so that I might learn your decrees."

Father, although I'm not going to say it's "for the best," this whole awful trial is definitely working out for great good. Thank You, Father.

There are two lessons You seem to be trying to teach me.

Last night I listened to Christel Nani's CD. Maybe I learned what the three "slamming doors" in my pelvic area represent.

That's the seat of our relationships with our significant other, as well as our creativity, sexuality, and relationships with finances.

She said that this is mostly shut down by manipulating — that doing anything to get the person you love to act a certain way is manipulation.

Not only have I, for the past year, been desperately trying to get Steve not to leave, but I do a lot of manipulating in all of my love relationships — and especially over the years of my marriage with Steve.

So this time while he's in Japan can be a time for me to work on unconditional love — love without trying to get him to do anything….
Some time that year, Josh got rejected by the three colleges they applied to — and I learned that Josh had never gotten anyone to write references for him, even though I am absolutely sure Josh could have gotten glowing ones. And I felt terrible — I'd been so distracted by my own troubles. (I had made sure Josh got the applications sent, but didn't find out this detail until it was too late.)
However, Josh applied to Full Sail University in Florida. Yes, they're a for-profit school. But I think it worked out well for Josh. It is sort of a vocational school for the film industry. But they go to school year-round — and Josh was able to finish a Bachelor's degree in Film in less than two years.
But that was still future. On June 9, 2006, Josh graduated from Kaiserslautern American High School
I'm going to close out Year 41 with a list I made on May 1, 2006 of things I thought God had said to me, now that I was listening to His voice:
"Our God delights in turning hopeless situations around." (This was from a sermon.)
"Trust in the Lord and do good;
dwell in the land and enjoy safe pasture.
Delight yourself in the Lord
and he will give you the desires of your heart."
"Wait for the Lord and keep his way.
You will be exalted to possess the land;
when the wicked are cut off, you will see it."
"He does not treat us as our sins deserve,
or repay us according to our iniquities."
"I will provide for you and your children."
"They should always pray and not give up."
"Those who sow in tears
will reap with songs of joy.
He who goes out weeping,
carrying seed to sow
will return with songs of joy,
carrying sheaves with him."
So that takes us to June 14, 2006. I had two more months left in Germany, and then would start a new adventure.