It's time for Project 52, Week 50!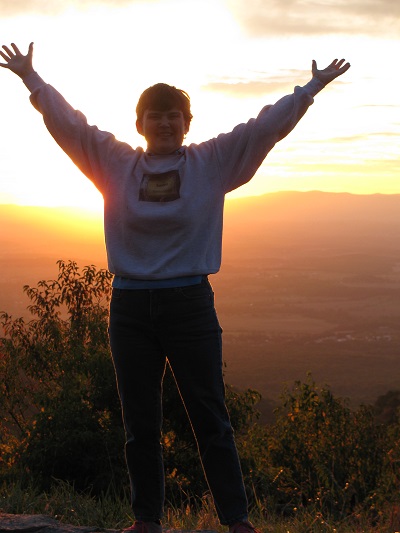 50 weeks ago, on my 52nd birthday, I began Project 52. Since there are 52 weeks in a year, each week I'm taking one year of my life and blogging about it. This week, I'm covering the year I was 50 — June 14, 2014, to June 14, 2015.
I was still enjoying amazing views out my window as I ate breakfast each morning.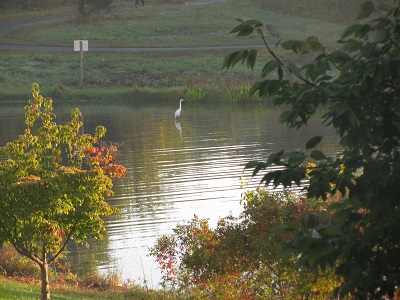 Last time, I covered turning 50 and the big 75th Annual Bates Family Reunion in the summer. But I still had some celebrating to do!
I was a year ahead in school, but so was Darlene – one of my best friends since 3rd grade – and she was even younger than me. Our friend Ruth – one of my best friends since 7th grade – was also young for the grade. There are two weeks each year – from Darlene's birthday on September 22 to Ruth's birthday on October 11 – when we are all three the same age. So Ruth came out from California to visit Darlene and me in Virginia during the time we all three were 50 years old, and we celebrated!
On the morning of September 26, I had an in-person interview for Youth Materials Selector – and then we drove off to Shenandoah National Park. We were going to spend a night in a cabin in the Shenandoah Valley.
We found a hike to a waterfall.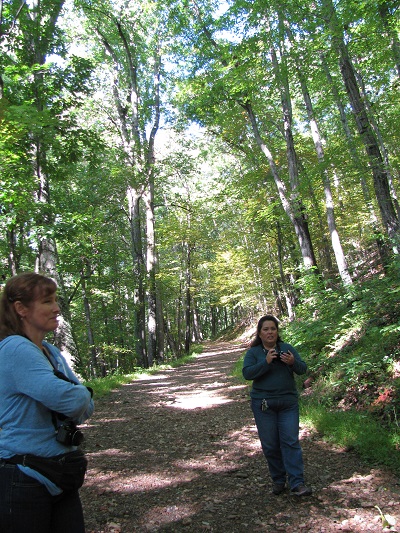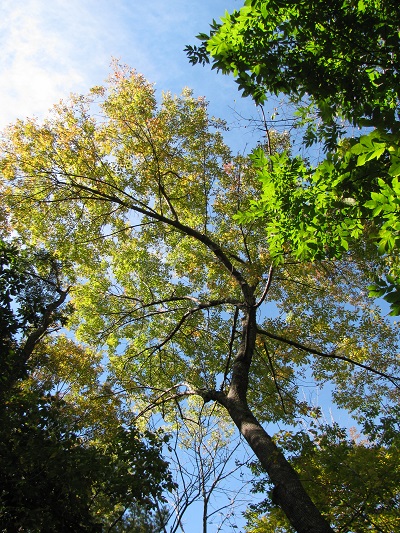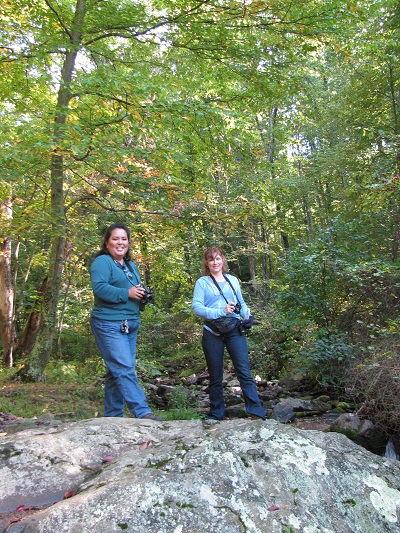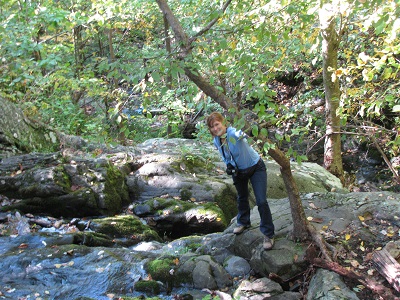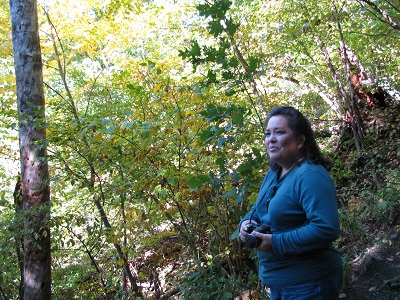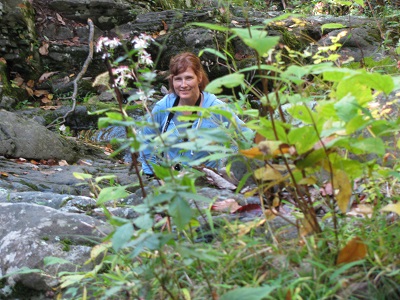 Back on Skyline Drive, we saw some deer!
The next morning, we had a lovely view of colored hills.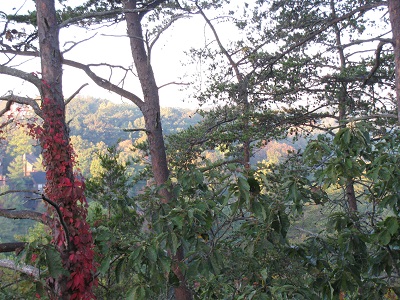 We went back into Shenandoah National Park.
The colors were even more vibrant that second day.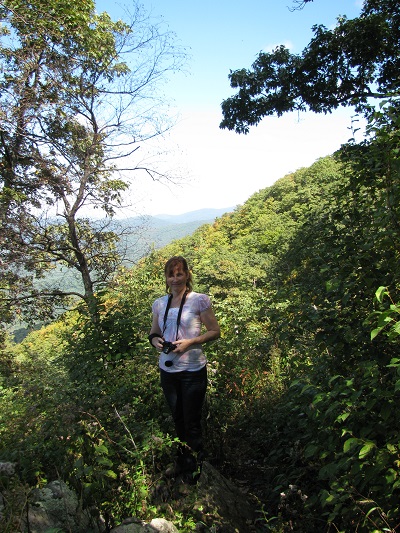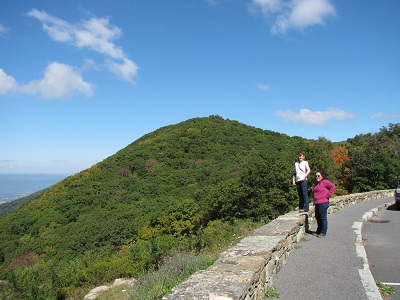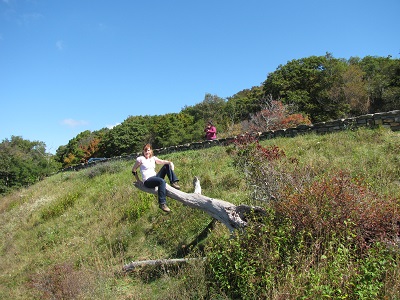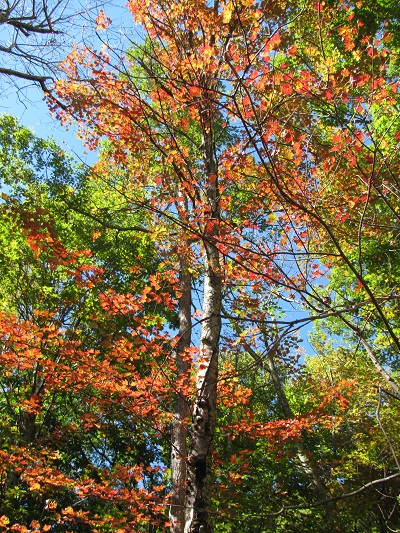 We next took a hike to Dark Hollow Falls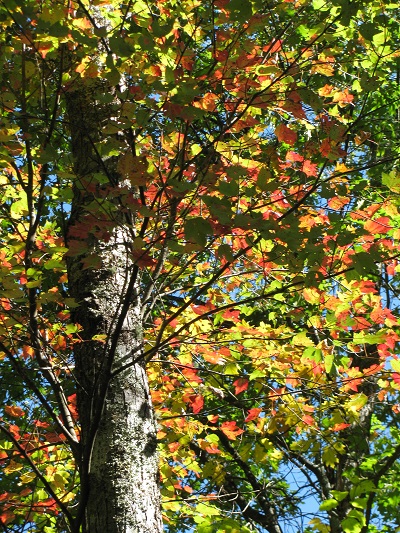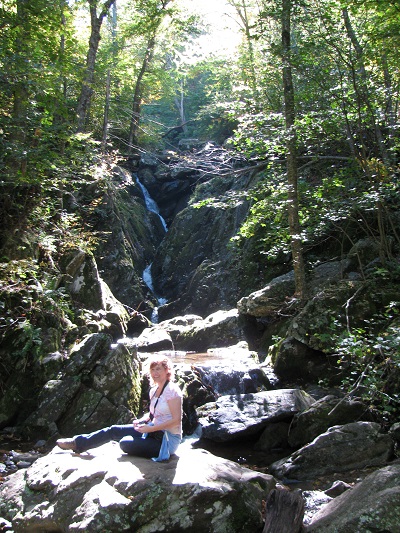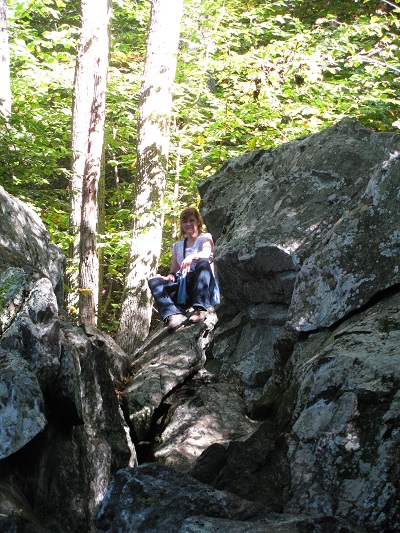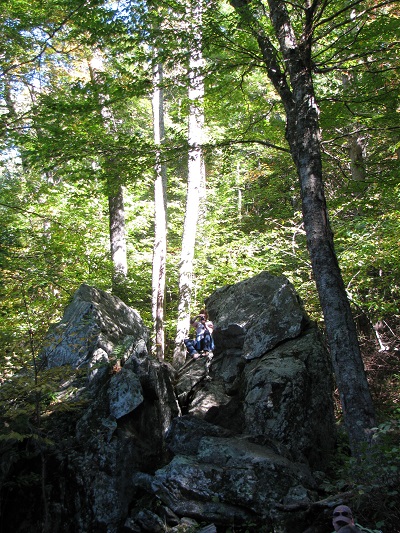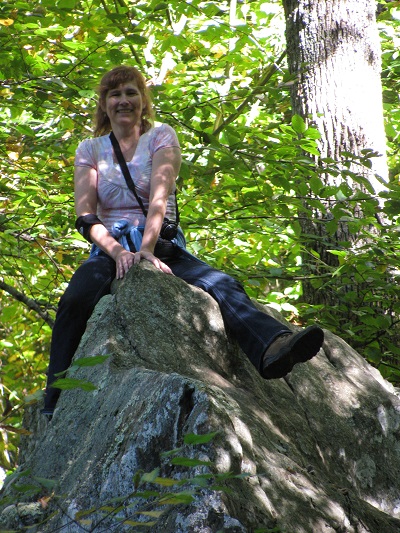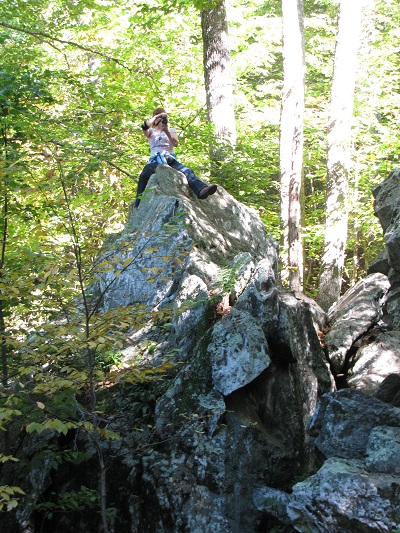 Back out onto Skyline Drive. We saw a bear, but I didn't get its picture.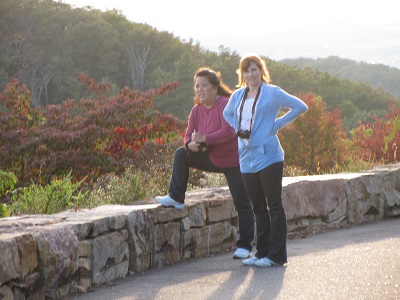 We began playing with sunset pictures.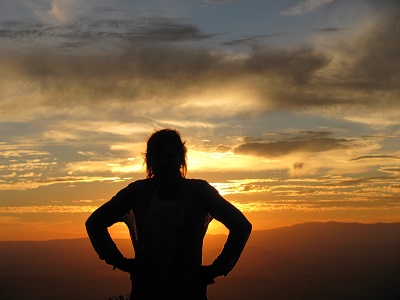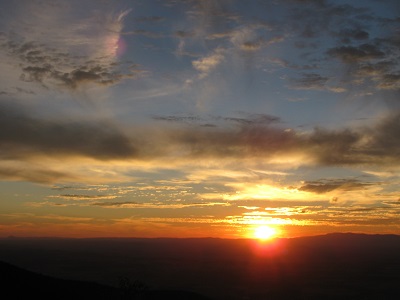 We spent another night in Shenandoah. On the way home the next day, we visited Shenandoah Caverns.
After we got back, we did day trips. First up was Mount Vernon, and we brought along Darlene's adorable children, Ryan and Michelle.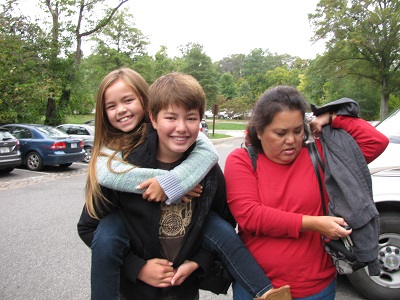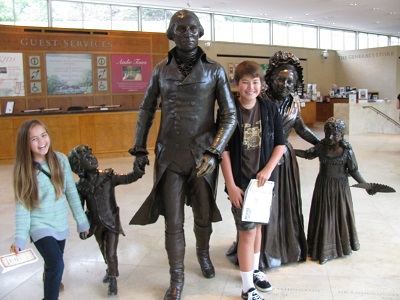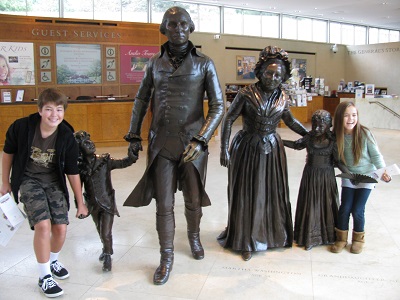 Michelle's a gymnast.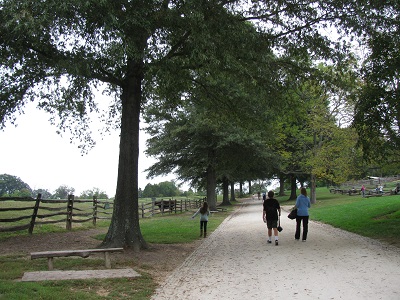 The next day, September 30, we went into DC. We visited the Capitol first.
And then the Library of Congress.
We wound up at the Botanical Gardens.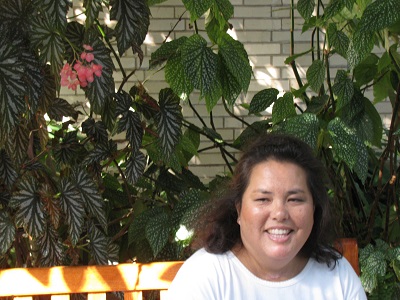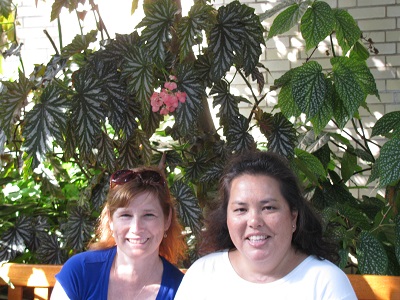 Ruth does love orchids!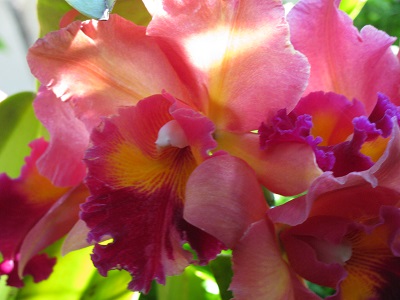 The next day, October 1st, we went to Great Falls and hiked along the top of the gorge. Ruth likes climbing on rocks, so she especially enjoyed it!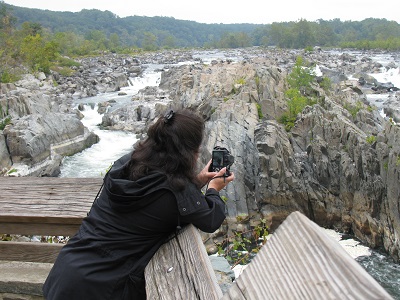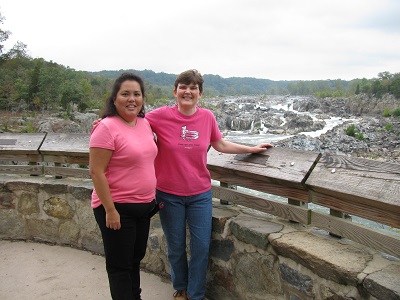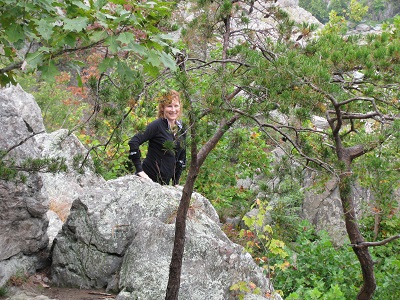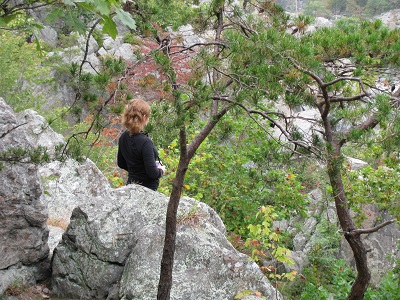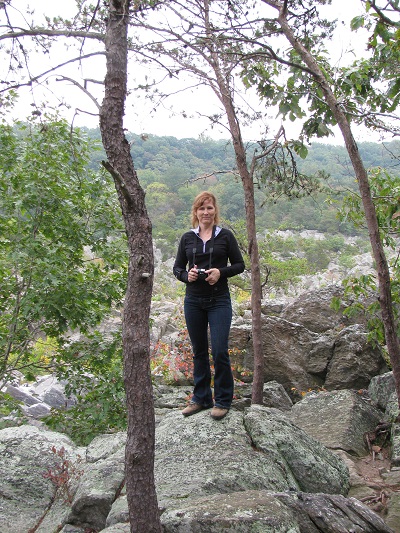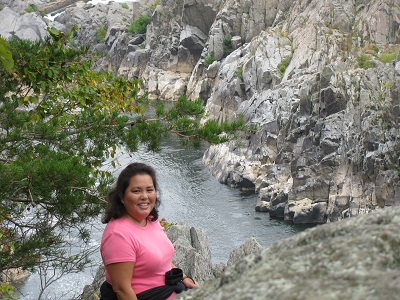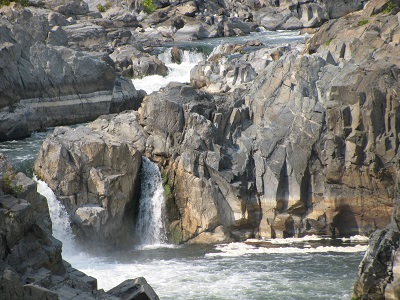 Finally, on Ruth's last day in town, I took her hiking at Manassas Battlefield Park before her afternoon flight back to California.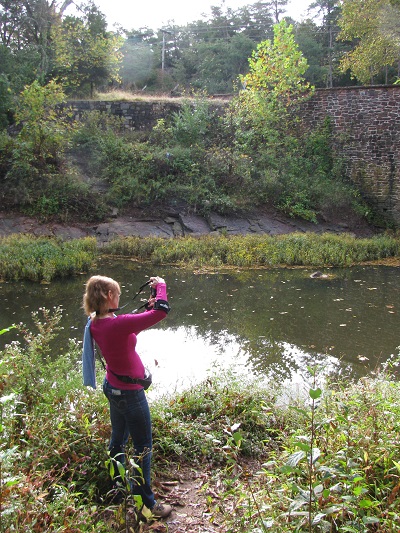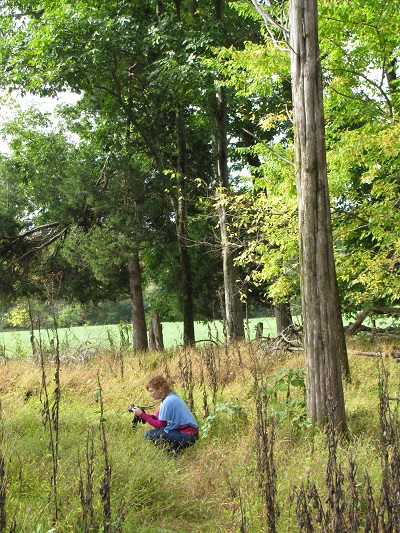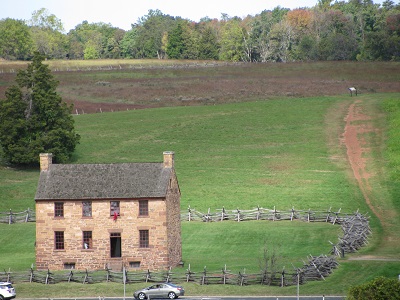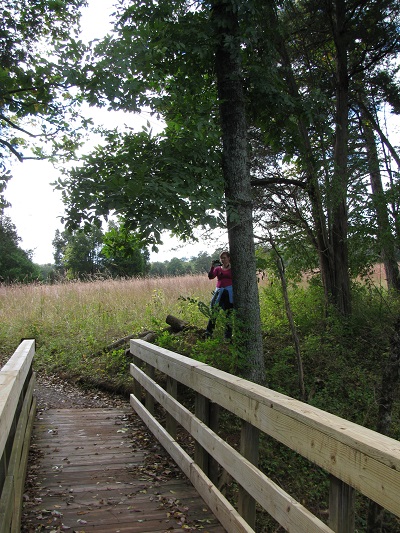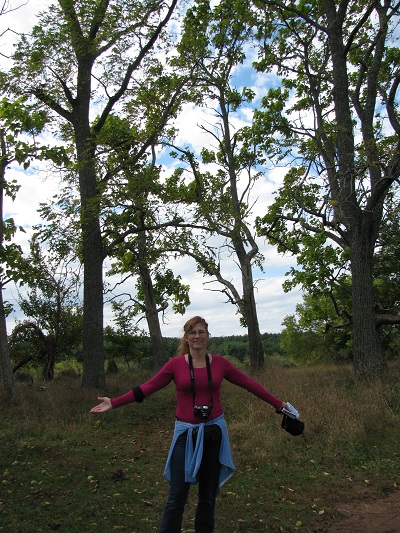 And – that was our lovely and wonderful celebration of turning fifty together! It really was a fabulous way to start a new decade – with friends who have been there for me for the majority of my life!