It's time for Project 52, Week 52!
53 weeks ago, on my 52nd birthday, I began Project 52. Since there are 52 weeks in a year, each week I took one year of my life and blogged about it. This week, I'm covering the year I was 52 — June 14, 2016, to June 14, 2017.
Yes, I said 53 weeks ago. Yes, I'm 53 now – and on the next-to-last week of Project 52, I got behind. But it dawned on me: I'm finishing later than I meant to – and that's not actually a problem. So, it's not exactly "Week" 52, but I'm still telling about the year I was 52.
So far I've covered my trip to California in July for my niece Megan's wedding, my sister Becky's visit in September, my reading retreat in Chincoteague, and my walks around my lake with lovely leaves.
I didn't mention last time that the day after the presidential election was when ALSC (The Association for Library Service to Children) announced the slate of candidates for the election in March – and I was officially on the ballot for the Newbery committee! So now I could mention it online! I made a page on my website to make my case that people should vote for me.
I did mention that my small group was going through a book about Joy, Champagne for the Soul, by Mike Mason. Going through that book really did help make that a joyful season of my life. In fact, I wrote a Sonderblessings post about a quotation from the book I especially liked: "Waiting, it turns out, is a joyful activity in itself." Yes!
And I was still especially enjoying my job. In Crazy 8s Math Club, for example, we did some flinging marshmallows and measuring how far they went.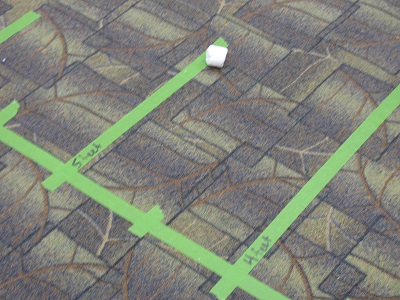 And the year I was 52 – was the year I was writing Project 52! By November, I'd gotten to writing about the time when I was happily married, which had its own hard things. Let's just say it was good that I was going through a study about Joy. Though I started making a habit of crying in church again! That hadn't happened in awhile.
About that time, I got a hard note from my transgender daughter Jade. A transgender friend of some of her friends committed suicide – and Trump supporters were rejoicing on Facebook about it. (And declaring themselves as Trump supporters.) Not to make it all about me (except that Project 52 is about me), Jade concluded her email with "There are a lot of things that I wish were different, but I am thankful that you see me, and know me, and believe me. A lot of us don't have that. It is precious, and vital." Wow, did that ever comfort me.
Jade did not turn out anything like I expected, but I couldn't be prouder of her. She is that same amazing, brilliant, beautiful child I've known all my life – I always, always knew she wasn't ordinary, at any rate. She's bigger than any box I could ever try to put her in. She was a radiant child, and now she shines as an adult.
But I do hope that our culture and our country will learn to accept people like Jade. I've had some family and friends say things I won't even repeat here, who think they know better than Jade does who she is. Anyway, with both my kids now in Portland, Oregon, I'm learning to let them live their lives without me interfering – but every good thing I hear about them gives me great Joy.
For Thanksgiving, I had several people check to make sure I wasn't spending it alone – and the first one who asked was Kathe, and I spent the day with her family at her Mom's house. It was truly lovely. I've known Kathe's Mom as long as I've known Kathe, and have had some good talks with her over the years. Kathe's sister Carole and her family were there, too. We went for a walk and played games, and it definitely felt like being with family.
Kathe and I took a Selfie:
The rest of the holiday weekend, I was alone. Unfortunately, I had a headache, but since most of what I planned to do was read, I was still able to do that.
And on Sunday, my gaming group decided to do an Escape Room instead! It was a whole lot of fun, and good preparation for the Breakout EDU programs I was planning to do at the library.
Here's our motley crew before and after successfully escaping: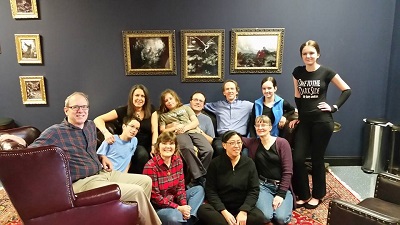 Here's a beautiful sunrise that happened on December 7th. (Pictures taken out my window.) I still love my beautiful home! That's getting to be a theme.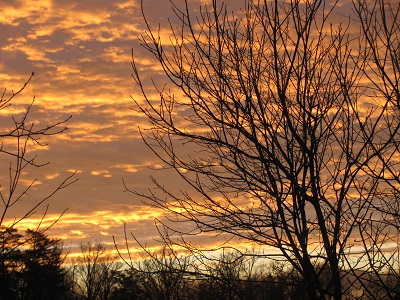 Oh, I love this quotation from Champagne for the Soul: "Joy, overlooking all the good reasons for pessimism, throws a big party over one lonely flower, one bird call, one child's smile, one earth-shattering change in a human heart." I think my neighbor underneath me put up a bird feeder about this time, and I started seeing lots and lots of cardinals and blue jays. This one came right onto my balcony!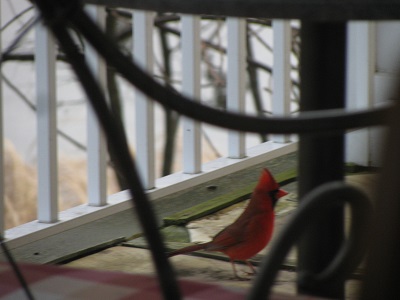 On December 17th, I went to the wedding of a friend's daughter. It was lovely! And I got another selfie with Kathe!
I had a good time with Kathe and Darlene at the wedding, but I did go home and have a good cry – because I remembered saying those vows and meaning them.
But more cardinals came by!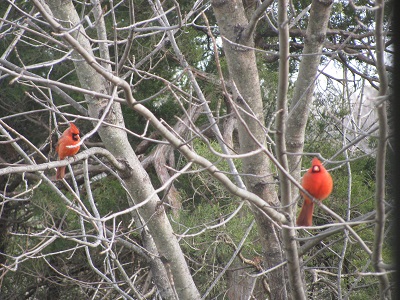 We had some great programs planned for kids during their Christmas break! First was Computer Deconstruction – taking apart computers and other electronics. It's always fun to see the kids gaining confidence as they go.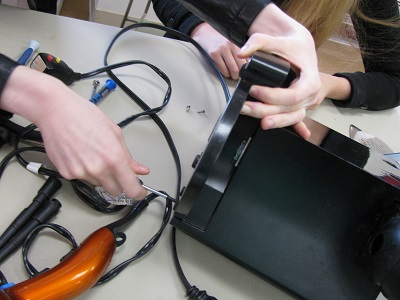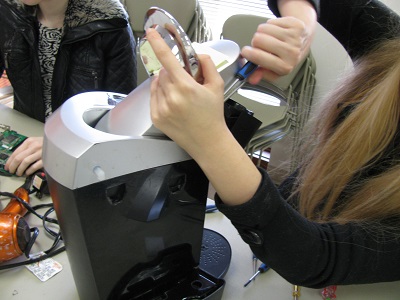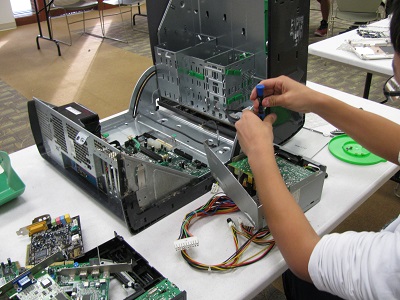 The next day, we did our first Breakout EDU program – like an Escape Room, but with a locked box instead of a locked room. The kids try to solve the clues to unlock the box, working as a group.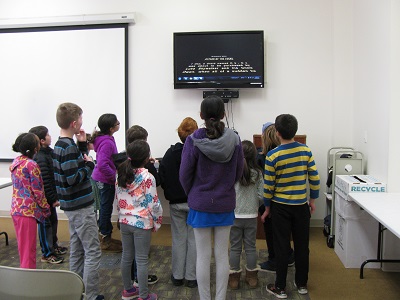 They did it! They broke out!
And after that program on the 22nd, I had a long weekend off for Christmas.
The 23rd began with a beautiful sunrise:
And a walk by my lake with lots of geese to watch:
That evening, I went to see Star Wars: Rogue One with my friend John. I enjoyed it a lot.
Christmas Eve also had a nice walk and cardinals out my window: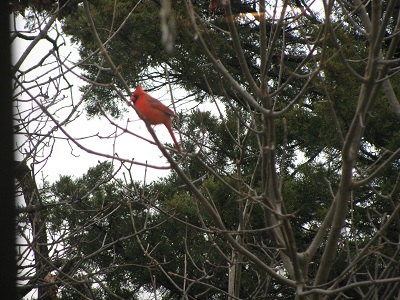 That evening was the Christmas Eve service at church, then out to dinner with the Showers family (my small group leaders) and Amber, another friend from our small group. I'd decided that it would be nice to socialize on Christmas Eve, but I'd like a cozy Christmas at home.
So on Christmas I had a lovely quiet day at home. I walked by my lake, and the great blue heron showed up.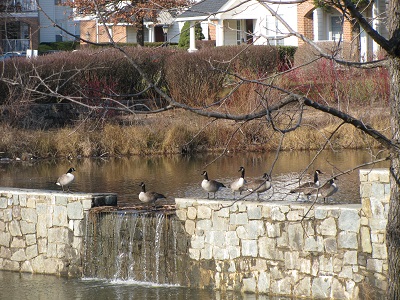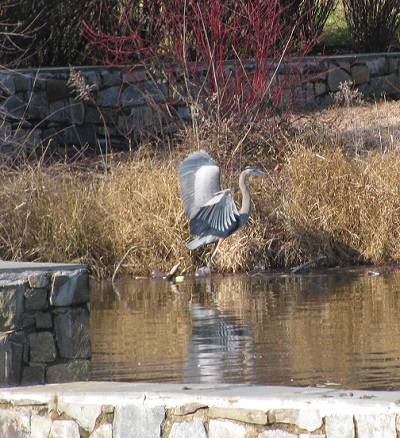 Here's a t-shirt that my sister Melanie sent me!
And after Christmas, we finished choosing our Finalists for the 2016 Cybils in Young Adult Speculative Fiction. I'd tremendously enjoyed the reading I'd done for it – warm-up for Newbery reading!
I ended up the year with a cold, so I skipped the New Year's Eve party I planned to go to. But I had more time to read and think and write Project 52 and enjoy my beautiful home.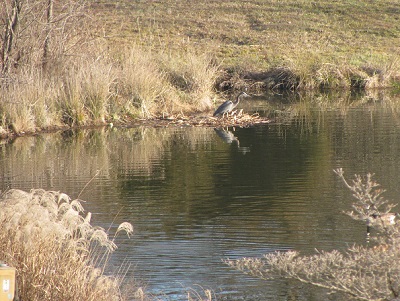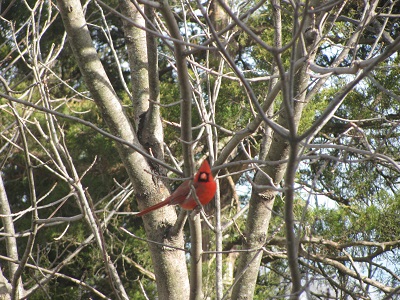 And once again, it's getting late, so I'm going to stop there for now.