What's New?
January 15, 2022
Announcing my 2022 Sonderbooks Stand-outs!
These are personal favorites from what I read in 2022 -- books that made me happy. I hope they'll make you happy, too!
I don't have reviews of all the books posted yet, but those will be coming soon.
You can find out more about my 2022 Reading Year on my blog.
Happy Reading!
—Sondra Eklund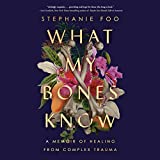 Carotid and Vertebral Artery Dissection