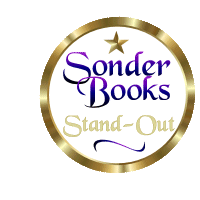 Well, it's time to announce my 2022 Sonderbooks Stand-outs! Way past time, in fact!
I like to post Stand-outs on January 1st, but this year a terrible toothache absorbed my attention. After getting a root canal and temporary crown, I'm ready to proceed.
To give you an idea of my difficult task, here are the numbers of books I read in 2022:
Adult Fiction: 11 books
Adult Nonfiction: 30 books
Teen Fiction: 56 books
Teen Nonfiction: 7 books
Children's Fiction: 57 books
Children's Nonfiction: 113 books (counting many picture books)
Fiction Picture Books: 283 books
Let's say the children's nonfiction books are all picture books, even though they're not. That would be grand totals of
396 picture books
161 longer books
Grand total: 557 books read in 2022.
So if I have chosen 93 stand-outs (and I have), you see that I'm actually making difficult choices.
My list of Stand-outs come from all the books I read in a year and they are my personal favorites. I'm not ranking them by literary merit — I'm listing the books that I enjoyed the most.
As an example of a quirky choice, my Sonderbooks Stand-out #9 in General Nonfiction is Carotid and Vertebral Artery Dissection, by Jodi A. Dobbs and Amanda P. Anderson – simply because I had a vertebral artery dissection that caused a stroke eleven years ago, and at last I have a source of information validating my experiences with that. Definitely a Stand-out for me!
This year was extra difficult in the Teen Fiction category, because I was a second round judge for the Young Adult Speculative Fiction category last January and a first round panelist for the same category this Fall. And read lots in between. So as usual, I decided to solve that difficulty by breaking things up into multiple categories.
Many of the books do not have reviews posted yet, especially the ones I read for the Cybils (before we chose our Finalists), so my next priority will be getting the reviews for all these books posted.
It also turns out that it's taking me a long time to get the books listed with links to the reviews, so I'm going to break this post up to get more titles out sooner.
Here are the books for grown-ups that I especially loved in 2022:
Fiction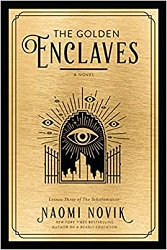 Christian Nonfiction
Miracles and Other Reasonable Things, by Sara Bessey
Wholehearted Faith, by Rachel Held Evans
The Whole Language, by Gregory Boyle
Freeing Jesus, by Diana Butler Bass
Learning to Pray, by James Martin, S.J.
Open and Unafraid, by W. David O. Taylor
Braving the Thin Places, by Julianne Stanz
Other Nonfiction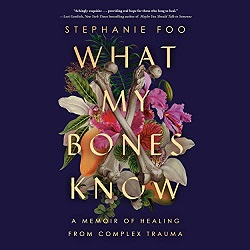 What My Bones Know, by Stephanie Foo
How to Keep House While Drowning, by KC Davis
Conversations with People who Hate Me, by Dylan Marron
The Choice, by Edith Eva Eger
Collective Wisdom, by Grace Bonney
Invisible Acts of Power, by Caroline Myss
Call Us What We Carry, by Amanda Gorman
Playing with Myself, by Randy Rainbow
Carotid and Vertebral Artery Dissection, by Jodi A. Dodds & Amanda P. Anderson
Here are my 2022 Sonderbooks Stand-outs for Teens.
And here are my 2022 Sonderbooks Stand-outs for Children.
And here's my permanent webpage for all my 2022 Sonderbooks Stand-outs!