Fiction Reviews:
What's new?
September 20, 2021
Cloud Cuckoo Land, by Anthony Doerr, is a hard-to-describe epic tale about the power of story, weaving together stories from five different time periods that all tie back to an ancient Greek comedy about a man having misadventures trying to reach the mythical utopian city of birds. The stories seem disparate at first, but tie together for a grand and satisfying whole that comes out next week.
Happy reading!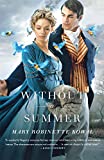 A Natural History of Dragons

The Sharing Knife
Beguilement

The Sharing Knife
Legacy

Enchantment

Stardust

The Snow Queen

Beauty and the Werewolf

Sleeping Beauty

Daughter of the Forest

Son of the Shadows

Child of the Prophecy

Heir to Sevenwaters

The Seer of Sevenwaters

Flame of Sevenwaters

Heart's Blood
If Wishes Were Horses

His Majesty's Dragon

Throne of Jade

Black Powder War

Empire of Ivory
Victory of Eagles
Tongues of Serpents

The Name of the Wind

The Wise Man's Fear

Summers at Castle Auburn

Coronets and Steel

Blood Spirits

The Golem and the Jinni

The Elegance of the Hedgehog

Heart and Soul

Minding Frankie

A Week in Winter

Chestnut Street
The Lost Symbol
An Arsonist's Guide to Writers' Homes in New England

Little Bee

Gold
Mission

Still Life
Another Piece of My Heart

The Actor and the Housewife

The Story Sisters

You Should Have Known
The Right Attitude to Rain
The Careful Use of Compliments

The Interruption of Everything

The Call

Baking Cakes in Kigali

State of Wonder

Italian Lessons
Rise and Shine

The Art of Racing in the Rain

The Marriage Bureau for Rich People

The Storied Life of A. J. Fikry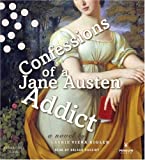 The Postmistress

The Pericles Commission

The Ionia Sanction

The Canterbury Papers
The Rebel Princess
La's Orchestra Saves the World

The Sheen on the Silk

The Guernsey Literary and Potato Peel Pie Society
The Return of Captain John Emmett

The Help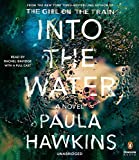 Aunt Dimity's Christmas
North by Northanger

The Sweetness at the Bottom of the Pie

The Weed That Strings the Hangman's Bag

A Red Herring Without Mustard

I Am Half-Sick of Shadows

Speaking From Among the Bones
Santa Cruise
The Fourth Bear

One of Our Thursdays Is Missing
Kinsey and Me

1222

Death Comes to Pemberley

The Spellman Files
The Oxford Murders

The Good Husband of Zebra Drive

The Miracle at Speedy Motors

Tea Time for the Traditionally Built

The Double Comfort Safari Club

The Saturday Big Tent Wedding Party

The Limpopo Academy of Private Detection

The Minor Adjustment Beauty Salon

A Christmas Grace
A Christmas Promise
A Christmas Garland
A Christmas Hope

Where'd You Go, Bernadette?
High Priestess
A Death in Vienna

The Daughter of Time

The Man in the Queue

The Franchise Affair

Maisie Dobbs