It's time for Project 52, Week 51!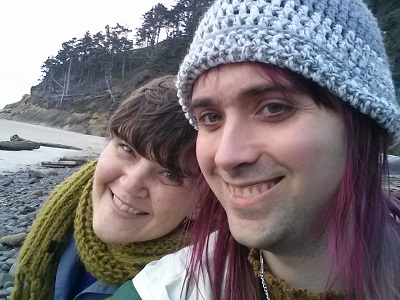 51 weeks ago, on my 52nd birthday, I began Project 52. Since there are 52 weeks in a year, each week I'm taking one year of my life and blogging about it. This week, I'm covering the year I was 51 — June 14, 2015, to June 14, 2016. I'm almost done!
This week, so far I covered my West Coast vacation, and thoughts about my impending REALLY Empty Nest and my firstborn Josh transitioning to be known for who she is – my daughter Jade.
That got me part way through September. On September 13, I took a walk by my lake and got what is probably my very favorite image of the great blue heron – especially when I saw how it mirrored the dancing flamingo in Flora and the Flamingo..
And of course I took more pictures of my late-summer lake.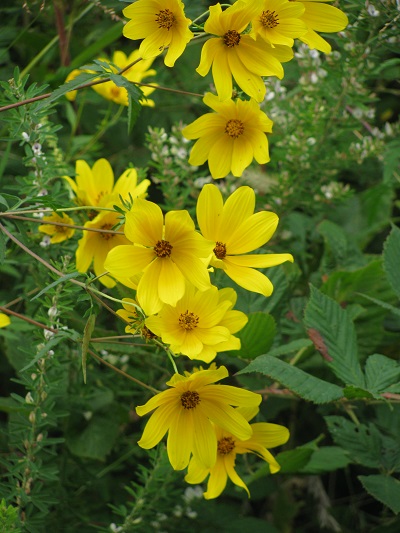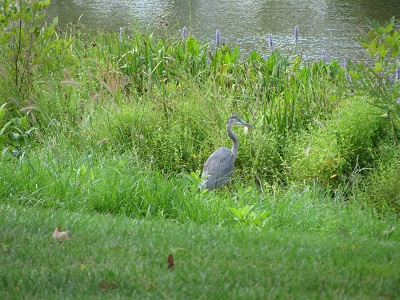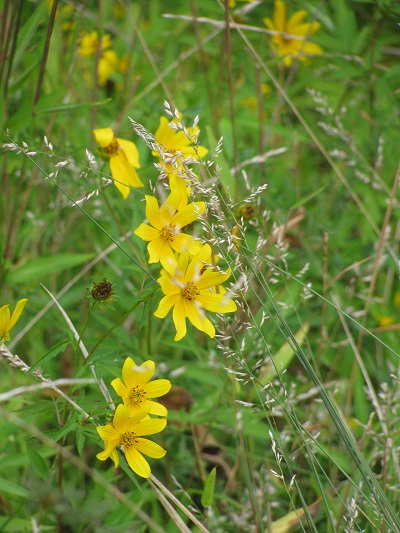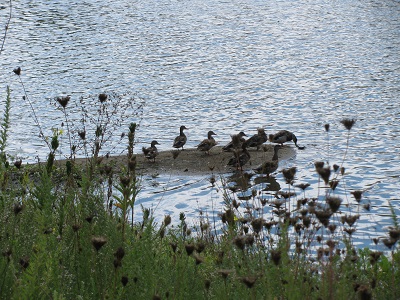 On September 27, my new little niece, Zoe, was born in Portland, Oregon, to my sister Marcy, her second little girl.
That night, we had a supermoon total lunar eclipse. And just like when I had an opportunity to see a total solar eclipse – clouds covered the moon a few seconds before it went total! We'll see how I do this coming August….
Also that day, I made a Prime Factorization Hairnet! Here's the deal: My church was drumming up publicity about a Stop Hunger Now event and was asking us to decorate hairnets and take selfies. I thought of putting color coded prime factorization: I just printed my chart and cut out the individual numbers and arranged it in a spiral.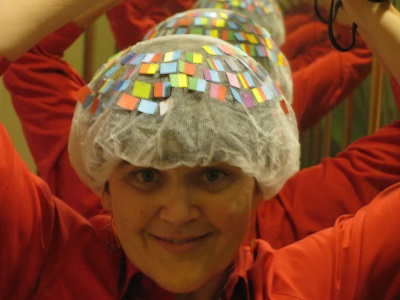 That was when I was working on my "mathematical knitting gallery" on a new page of my website – Sonderknitting. I'm happy with how it has turned out!
And on October 1st, nominations opened for the Cybils Awards! This year I was a first round panelist again – in the Fiction Picture Books category. This was much, much easier, timewise, than the other panels, because it doesn't take as long to read lots and lots of picture books (and I do that anyway). But it was lots of fun. One of the picture books we chose ended up winning the Newbery Medal, so that was exciting! (But we didn't pick the Caldecott winner, which was a nonfiction picture book.)
On October 5th, I got my first purchase from Kickstarter – a Fibonacci Clock! With this color scheme, red represents the number the hour hand points to, green represents the number the minute hand points to, and blue is for both.
So in this picture, the hour hand is at 2, and the minute hand is at 1+3+5 = 9. So it's 2:45.
In this picture, the hour hand is at 2+3+5 = 10, and the minute hand is at 1+1+3+5 = 10, so it's 10:50. (They could have done all the colors in blue, but what would be the fun in that?)
In October, Fall Color was starting to show by my lake.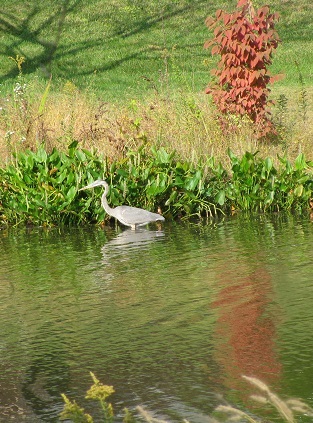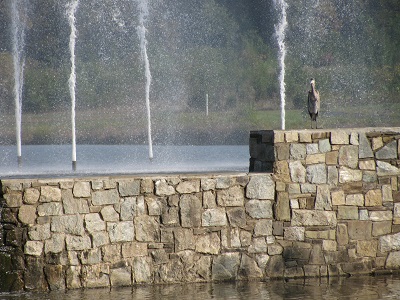 On October 9 and 10, I went to KidLitCon in Baltimore! It was a couple hours away, so I drove in both days. I told about the first day and the evening with the Cybils birthday dinner, and the second day of panels. Kidlit Bloggers are my peeps, and by this time, I have lots of friends among them. It was a great time, as always.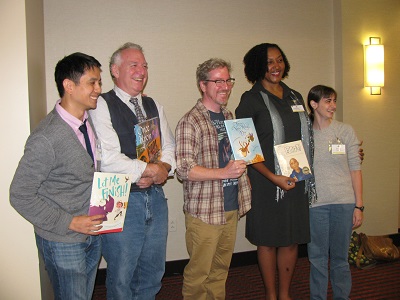 Picture book author Kevin O'Malley drew this picture for me!
That was Columbus Day weekend, so on Tuesday, I did more walking by my lake and took lots of pictures of the beautiful colors.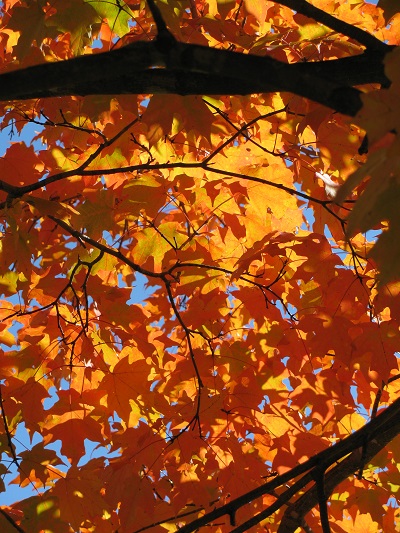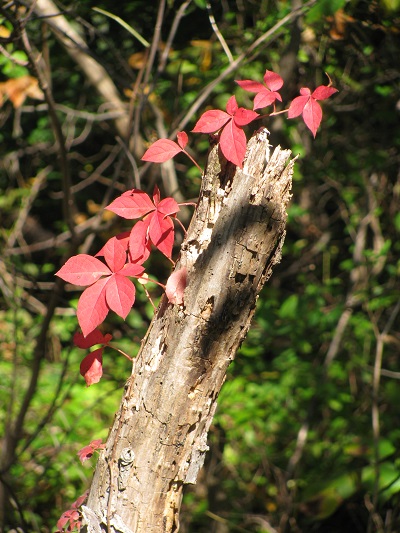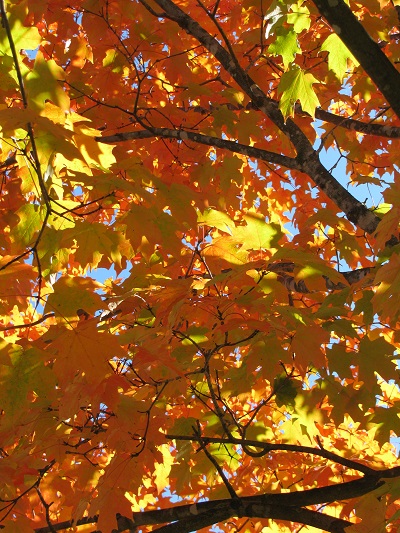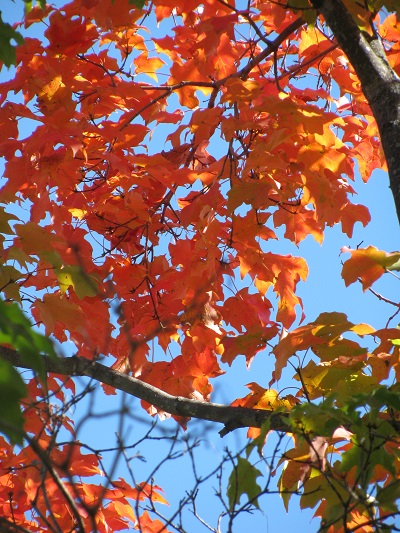 Of course, there were more walks and more heron stalking.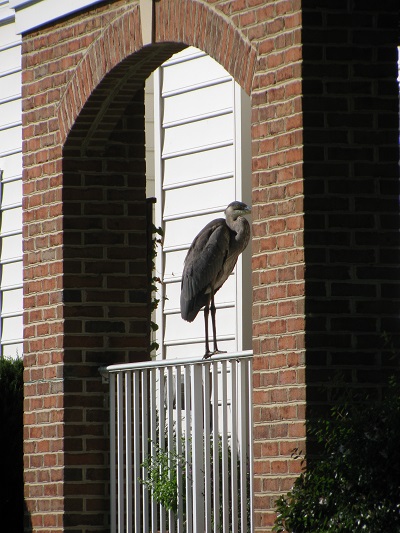 About that time, I closed my OKCupid profile. I'd done a lot of praying about it, and felt that God was telling me to wait, and that going online was doing all the work myself; God was going to take care of this one for me, but I'd have to do some trusting. I also wrote another post about dealing with loneliness, this time by remembering your own core value.
And this is the view I wake up to out my bedroom window in the Autumn:
More lovely walks: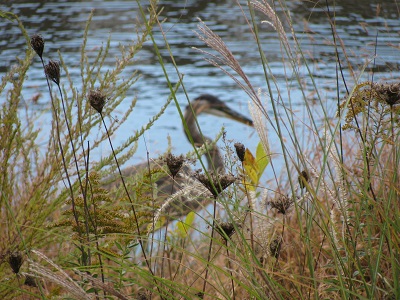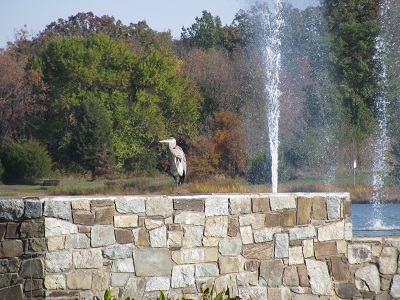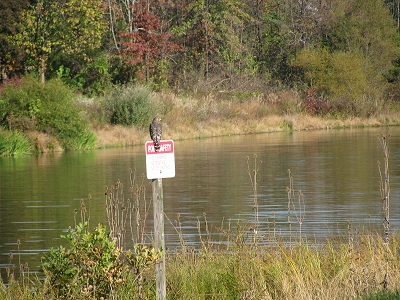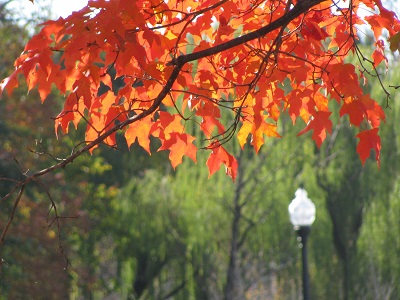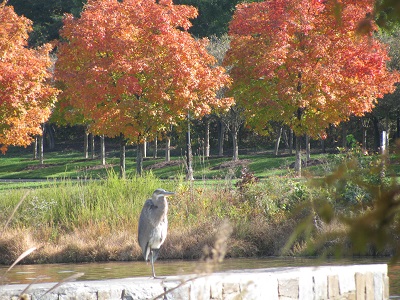 Friday, October 23, was my day off. When I looked out my window and was stunned by the glowing ridge of trees, I realized that I was almost never home at sunset. During the week, after Daylight Savings Time had ended, I got home after dark. On Sundays, I went to gaming at my friends' house and got home after dark. The previous Saturday off, I'd driven to my friend Rose's house in Maryland (and had a great time). So that day when I saw the trees in a bright line lit up by the setting sun, I had to go out among them and take pictures. I remember that evening as my prettiest walk by the lake ever.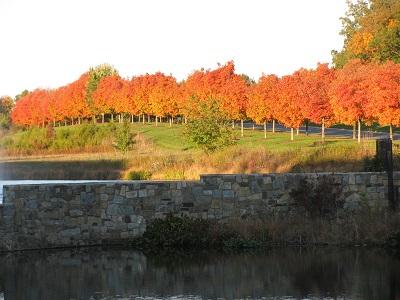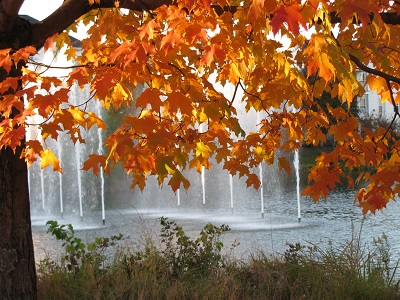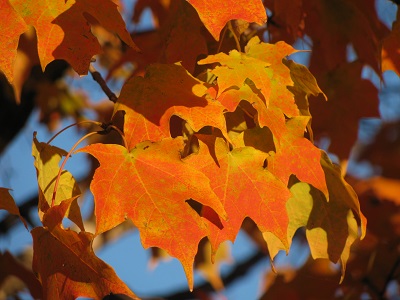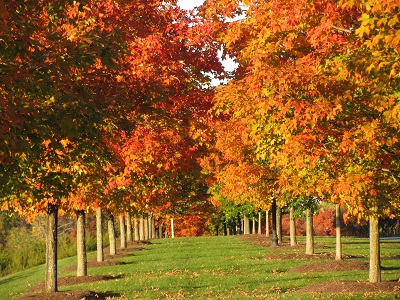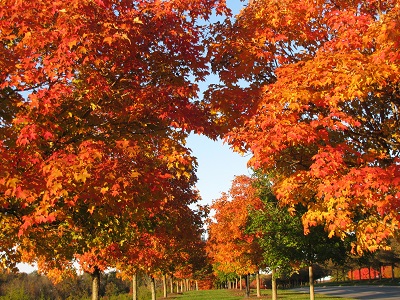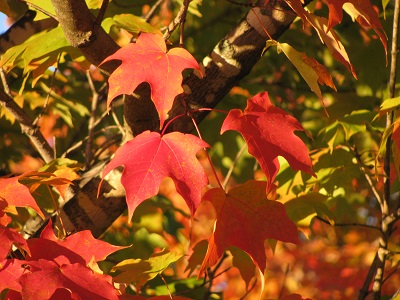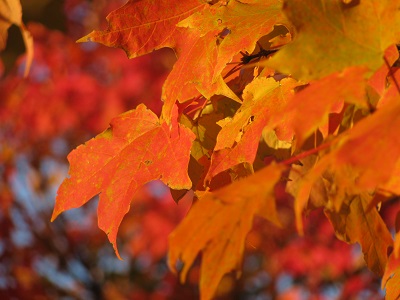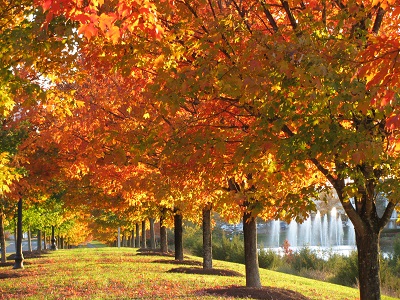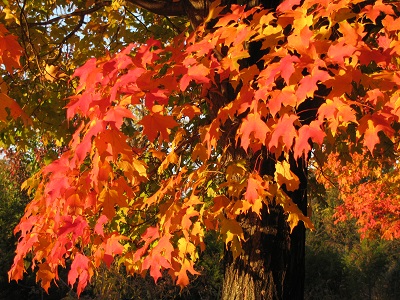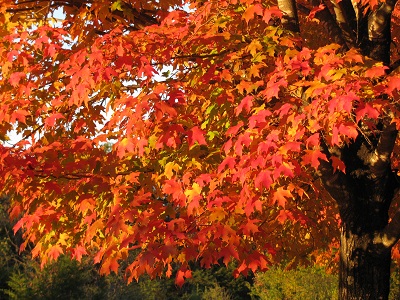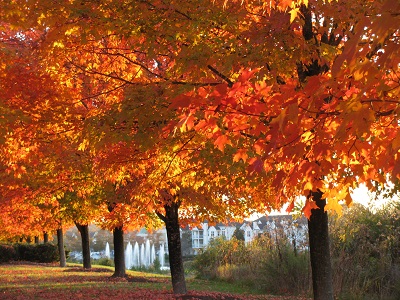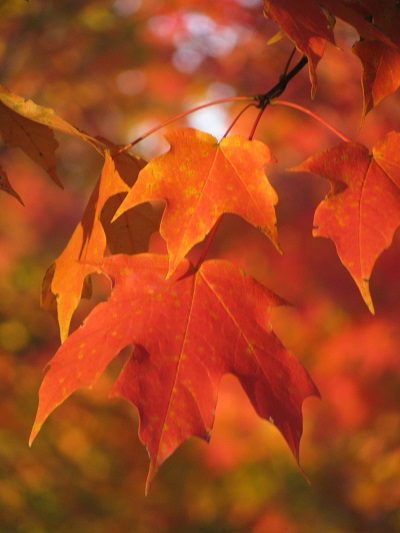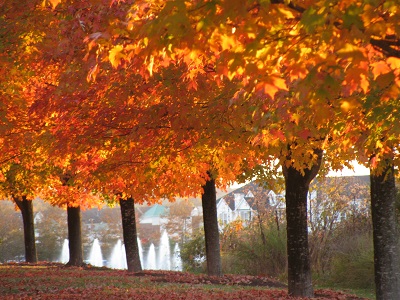 On October 31st, I had a late day at work, and on my walk in the morning encountered my friend the great blue heron.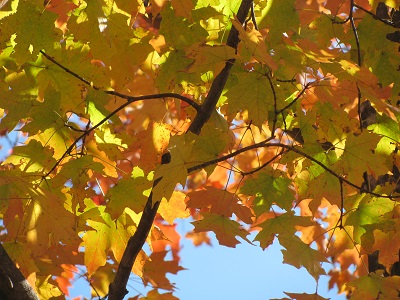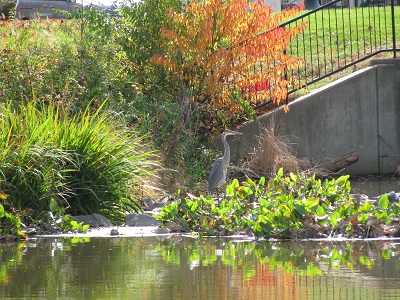 In November 2015, the YALSA Symposium (Young Adult Library Services Association) was happening in Portland – so you can bet I planned to be there! I arrived a few days before and stayed until a few days after and had a wonderful vacation as well as a great conference.
I began at my sister Marcy's house. I got to hold baby Zoe, and she smiled at me!
And I brought birthday presents for Alyssa! (Books, of course.)
I spent the next day at Marcy's. Lots of fun was had!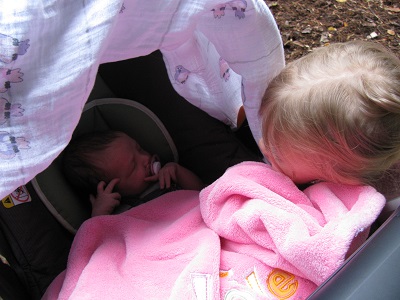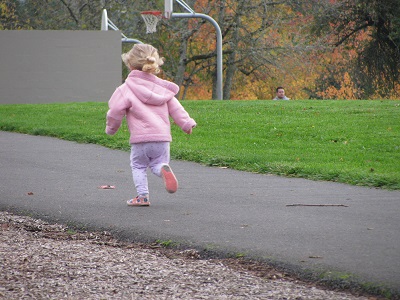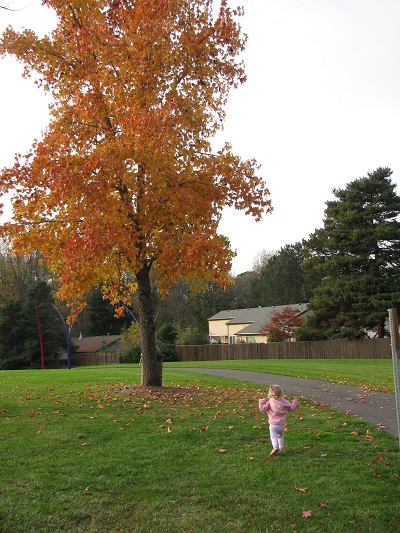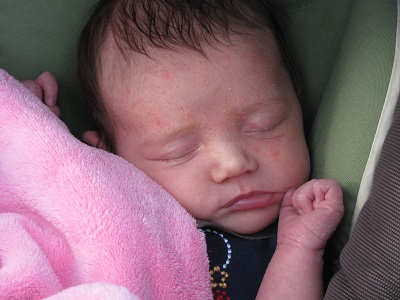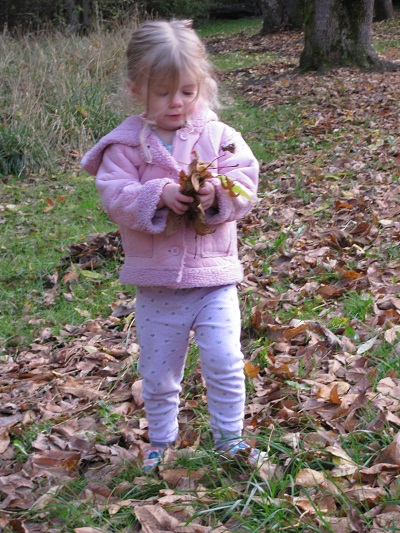 Alyssa started cooking some Pa-sketti!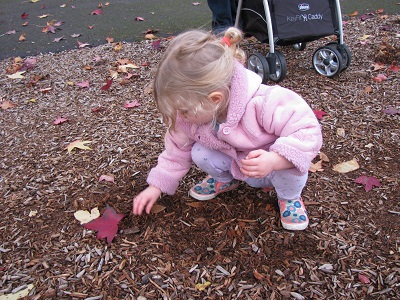 On Friday November 6th, I went to Jade's house, and from there took the train to the YALSA Symposium. The first night's keynote speaker was Aija Mayrock, and a reception afterward.
Some highlights the next day included eating lunch at the table with Jack Gantos, before he got up to speak.
I got some good ideas for teen programs. And I re-met Ann Jacobus, who had a new book out, set in Paris – she had been one of the organizers of the conference I went to in Paris in November 2005, exactly 10 years earlier.
The final day of the YALSA Symposium only took up the morning. In the afternoon, my sister Melanie drove me down to Salem, where we had dinner with our Aunt Donna and Aunt Susan. Lovely!
We came back to Marcy's house afterward (where Melanie has a room as well). More fun with Alyssa!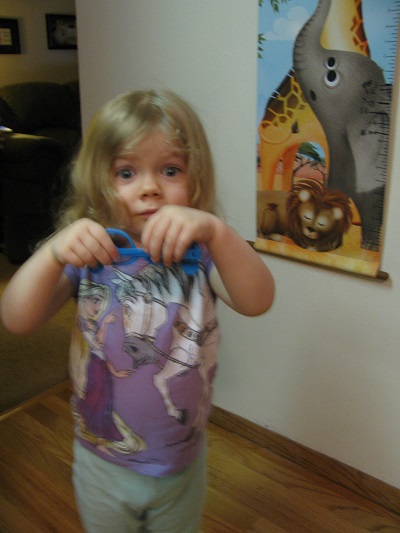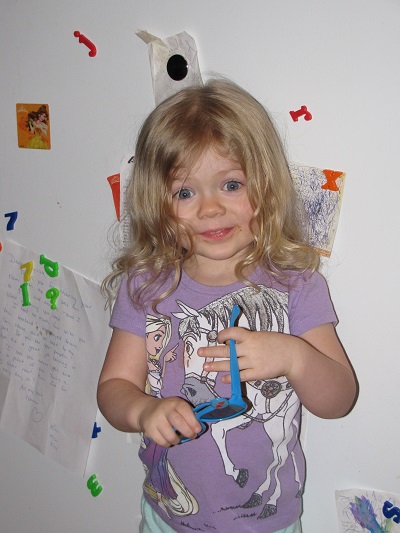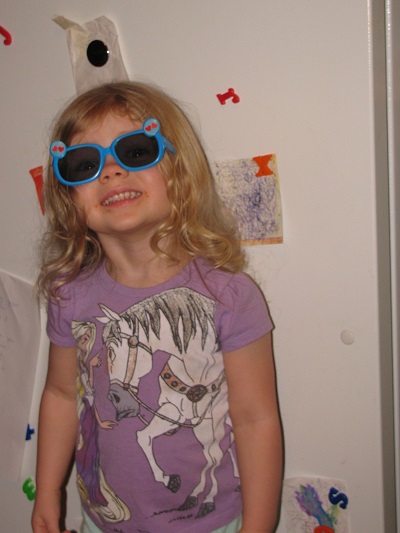 On Monday the 9th, I visited Robert and Laura and Arianna. Marcy and Alyssa and Zoe came over for awhile, too.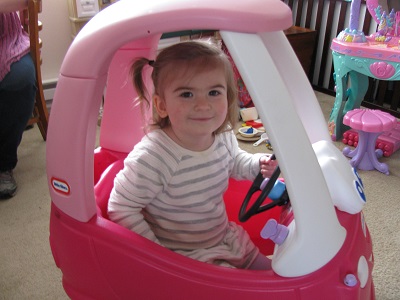 Arianna really liked my umbrella!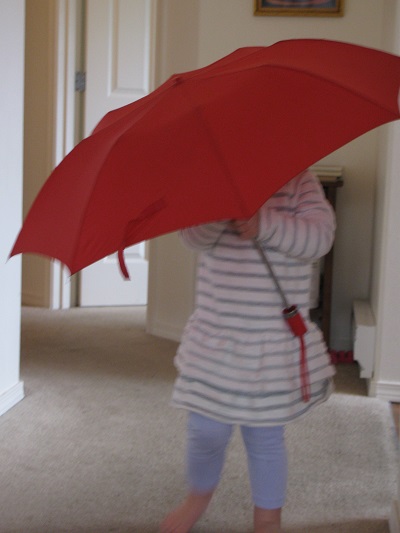 Here are three prime factorization knitted objects together! The Cardigan I was wearing, Arianna's prime factorization blanket, and the new prime factorization blanket I was madly knitting for Zoe.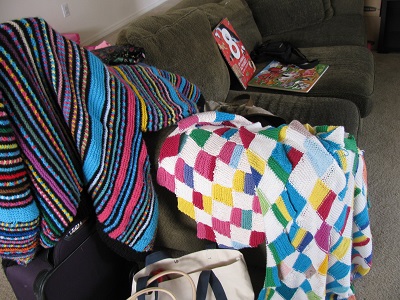 Laura got Zoe to smile!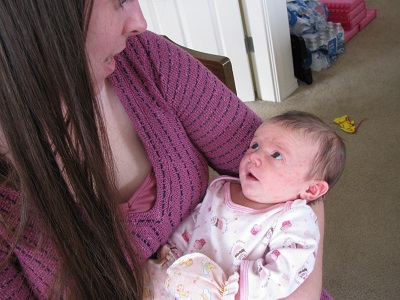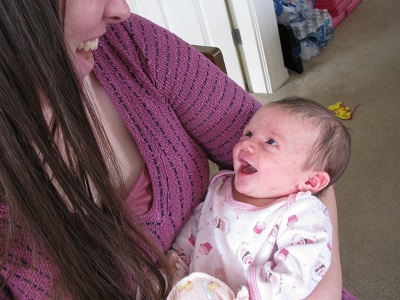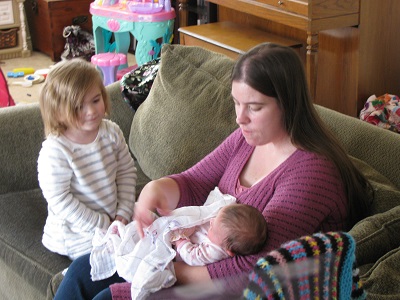 And the next day was a big one. In the morning, I went with Laura and Arianna to Open Play time in a local gymnastics center. Arianna loved it!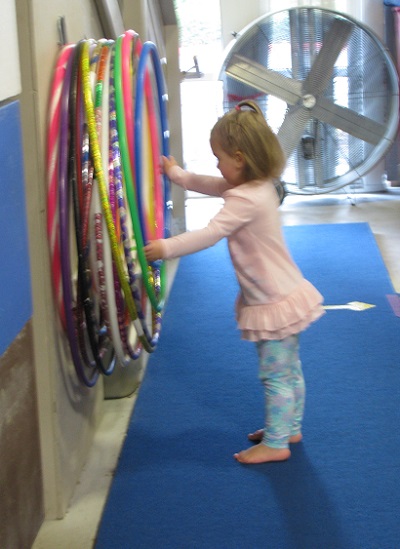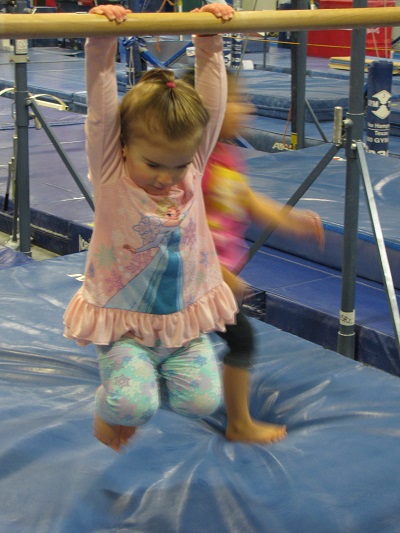 Then I headed to Jade's house. Jade and her partner Sunny and Sunny's dog, Pippi, and my brother Peter (who lives at the same house) all went with me to Hug Point on the Oregon Coast.
We had a lovely, glorious day, as the pictures show.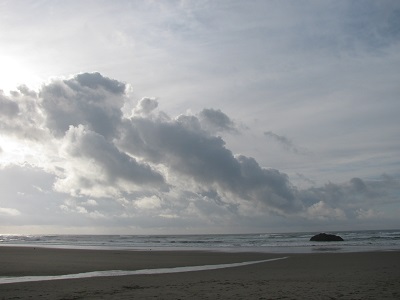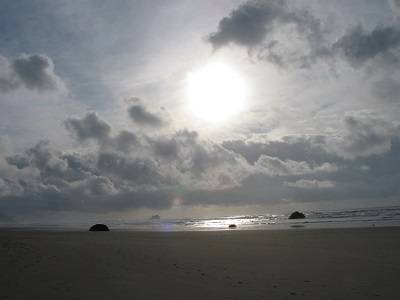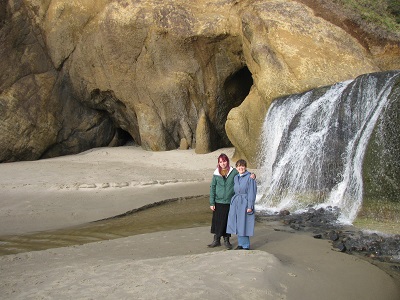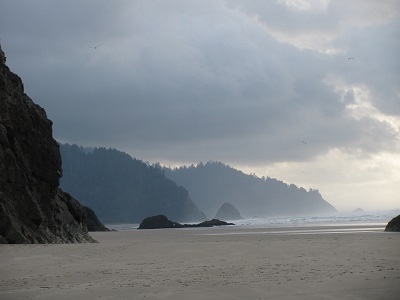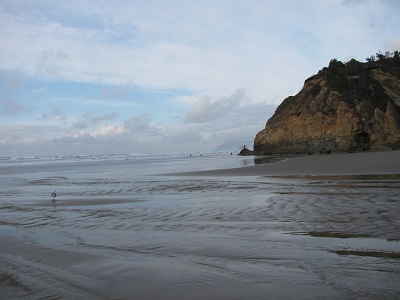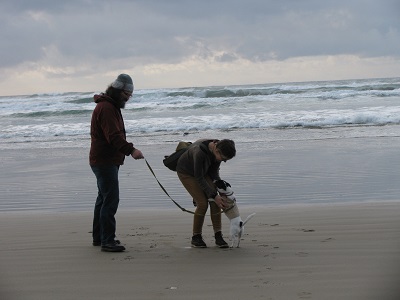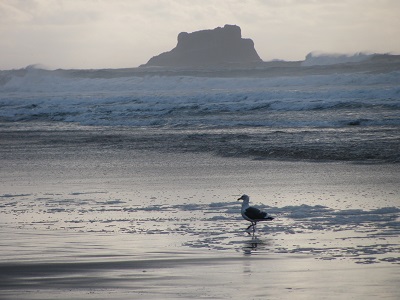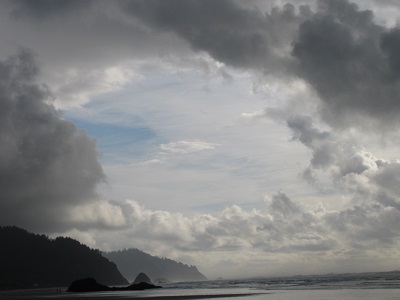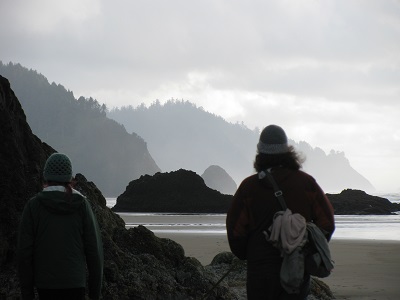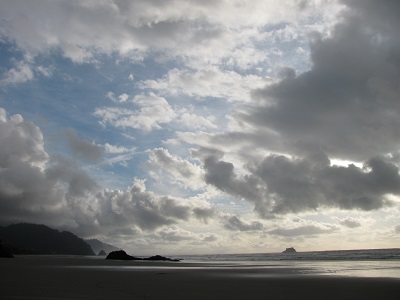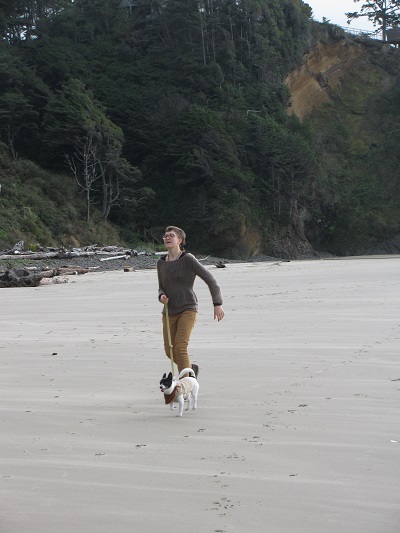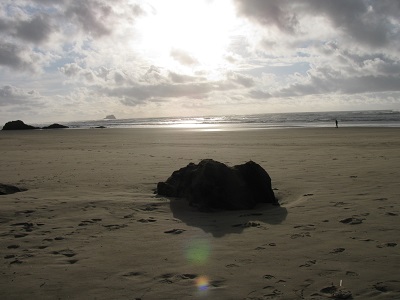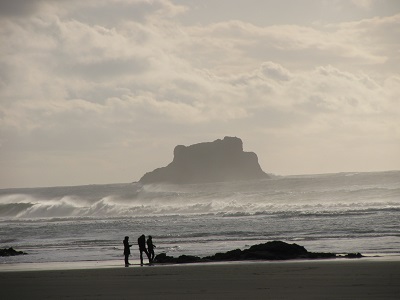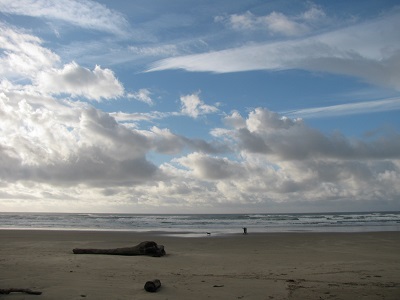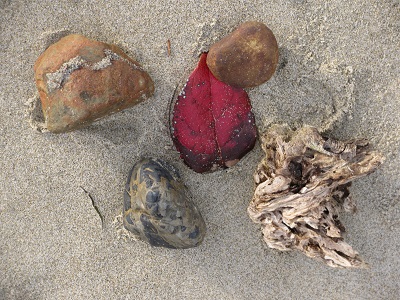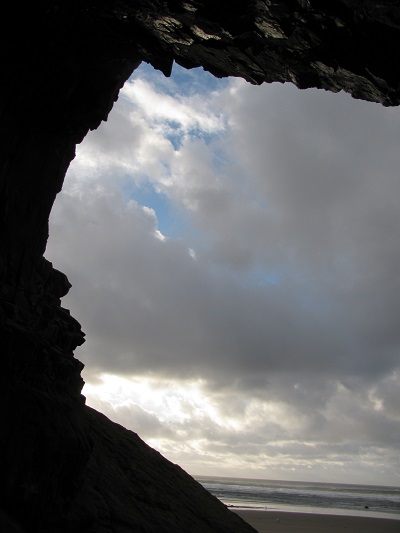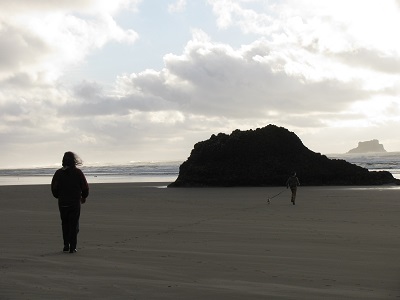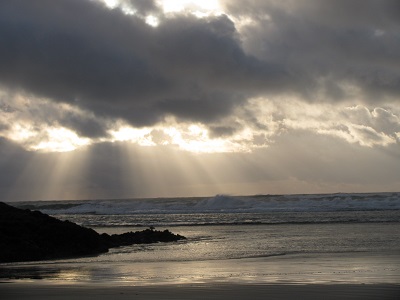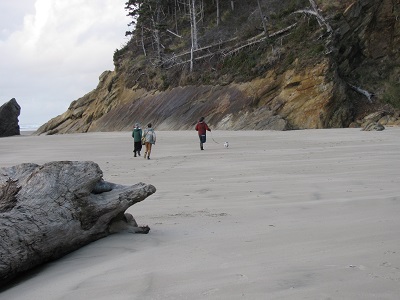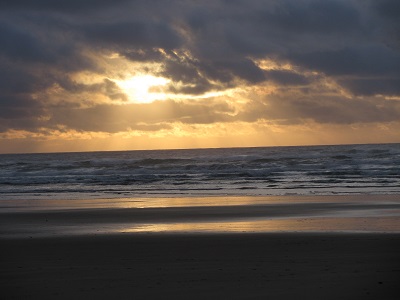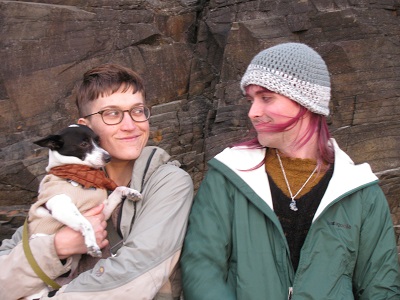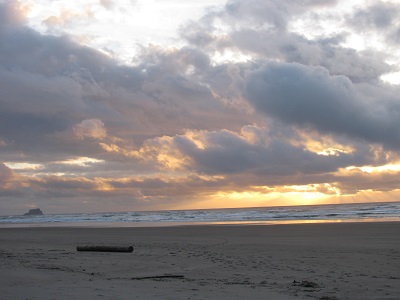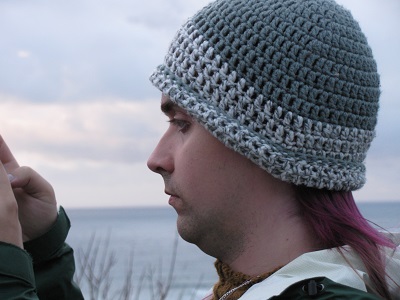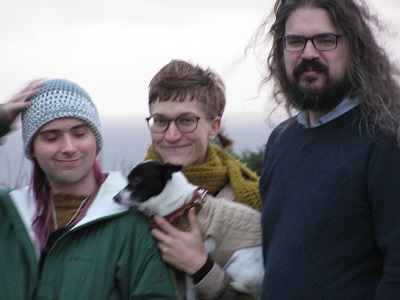 So – a lovely day!
I had one more full day in Oregon. I spent it hanging out at Jade's house, sewing in ends on the Prime Factorization Blanket I'd finished knitting for Zoe. I finally completed it in the evening! Peter went with me to take it to Zoe.
The blanket with Zoe!
Peter looked so sweet holding Zoe!
Alyssa with her Papa, John: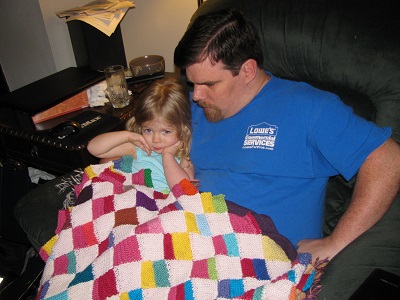 And I wanted a picture with the blanket!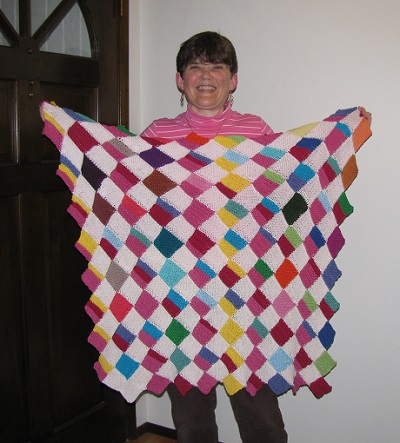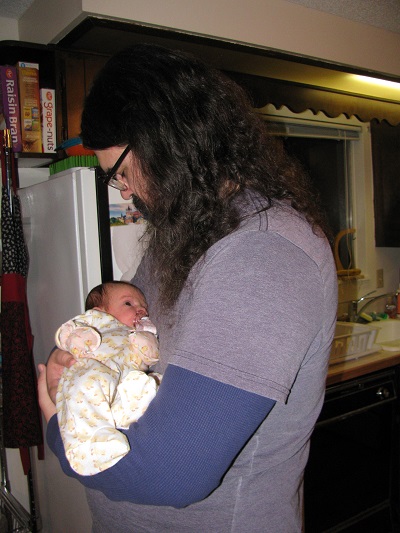 I helped Alyssa do a puzzle.
And finally, it was back to Jade's house. I said Good-by and left in the morning to the airport.
So – that was my lovely Autumn trip to Oregon. It was good to be with Jade – calling her Jade, seeing her as Jade. Oh, the one big worry? She quit her job the day before I got there. Peter had quit in the summer, so now no one in the household was working full-time.
But – it was great to have the time with her. I was thinking about people's reactions to Jade's transition and about my own heart and wrote a post about Pharisaism and transgender issues.
And that's all I can do tonight! To be continued…