It's time for Project 52, Week 51!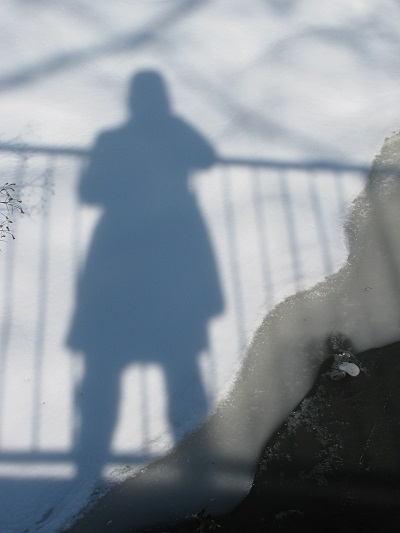 51 weeks ago, on my 52nd birthday, I began Project 52. Since there are 52 weeks in a year, each week I'm taking one year of my life and blogging about it. This week, I'm covering the year I was 51 — June 14, 2015, to June 14, 2016. I'm almost done!
This week, so far I covered my West Coast vacation, summer at home, my November trip to Oregon, and the end of 2015. Tim was done with college!
But the first big event of 2016 was ALA Midwinter Meeting in Boston! It happened early that year. I flew up on August 8. I sat next to a nice cataloger from the Library of Congress on the plane and we went to our hotel together. I walked to the convention center, went to a Booklist Author Forum, and picked up 33 books at the exhibits opening! One was Pax, by Sara Pennypacker, which I read at the conference.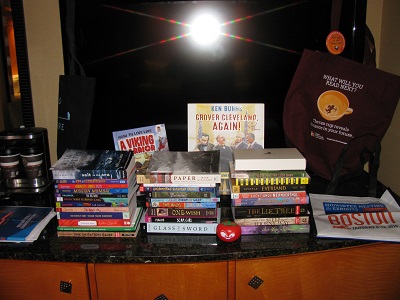 The second day was full of informative and inspiring sessions. And I got more books and met Laurie Halse Anderson!
The third day of ALA Midwinter Meeting was excellent. I began the day by meeting Mac Barnett. Later highlights included meeting Sarah Brannen and getting signed copies of Madame Martine to give to my nieces.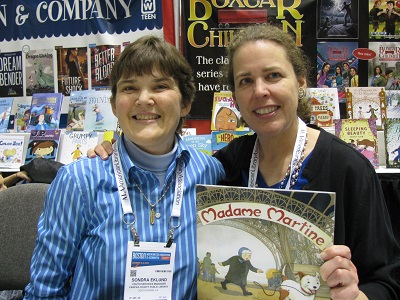 And I met Stephon Alexander, the author of The Jazz of Physics, and showed him my Prime Factorization Scarf. He liked it so much, he called up his girlfriend, an artist, to come to that part of the exhibit hall and see it! (And he wanted a picture with me!)
The highlight of Midwinter Meeting is always the Youth Media Awards! This year was no exception. One of our Cybils Picture Book finalists, The Last Stop on Market Street, by Matt de la Pena, won the Newbery Medal.
I finished up my time in Boston at the YALSA Excellence in Nonfiction and Morris Awards ceremony, and then did some exploring of the city before my flight left that night. Another excellent conference!
And as always, I shipped some great books home!
See how my lake is pretty in every season of the year? Here are some winter lake pictures taken out my window.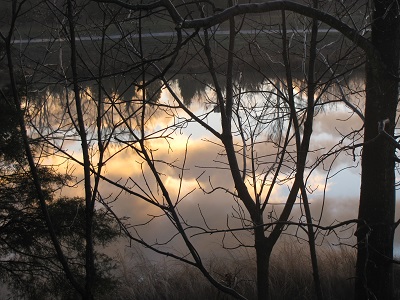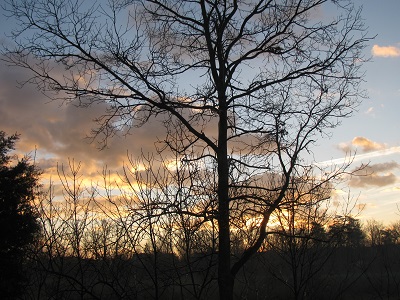 And January 22-23, 2016 was the time of the historic blizzard! And I got to be snowed in with Tim – for the first time in four years! The Blizzard was amazing! I got off work at noon on the 22nd and got home just as it was beginning. Then the whole weekend off, plus two more snow days.
We ended up getting 28 inches of snow! And it was wind driven – on our balcony, it was falling up! Amazing to watch!
Now, I live in a condo, so I didn't actually have to shovel snow, though I did end up helping a few people with their cars. But mostly, I'd go out and walk in it! I've never walked in such deep snow! It was an adventure!
And yes, I took a million pictures. Here are some highlights:
First, we had a wonderful "red sky at morning," which reflected on the frozen lake.
Tim went out in it to measure it!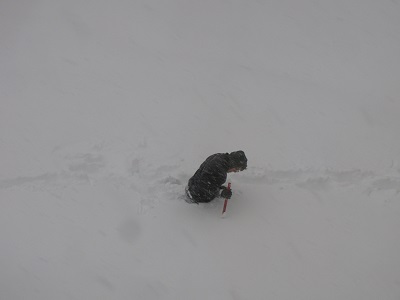 When the blizzard finally finished, the next morning was glorious.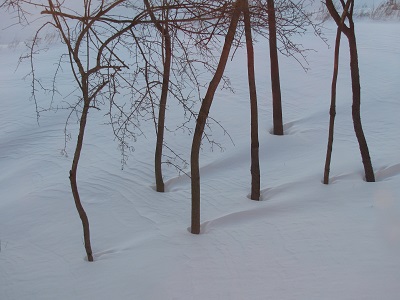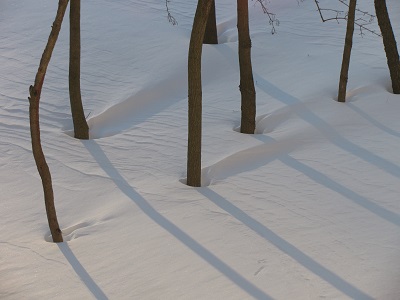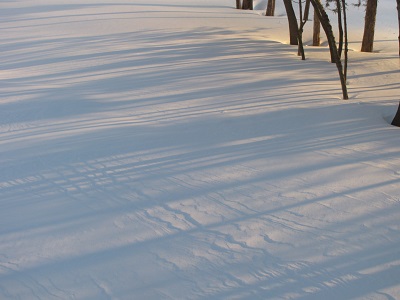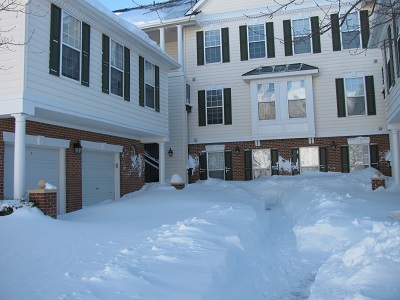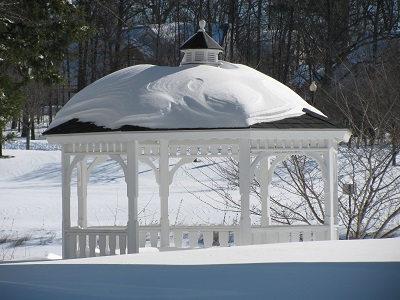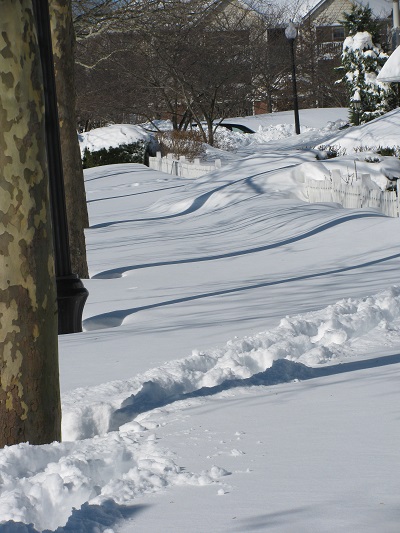 Here's the road. No thank you, I won't be driving on it!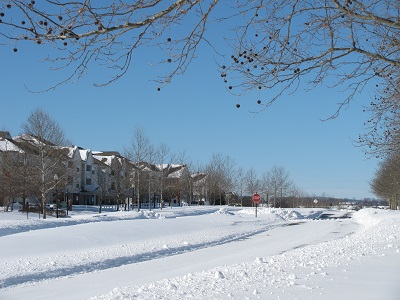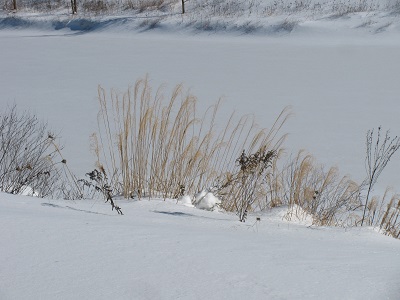 I made a snow angel!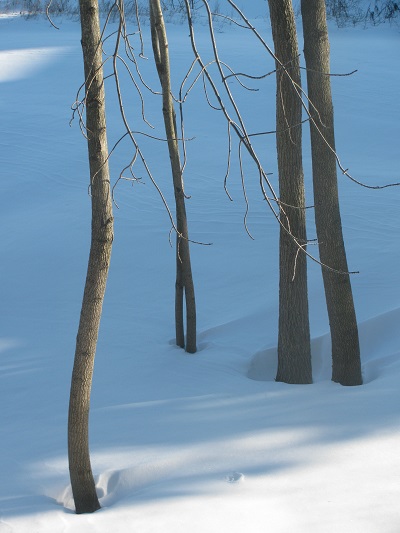 Each day, I walked a little farther, breaking trail through the deep, deep snow. It was exhausting, but exhilarating.
The wind had blown the snow into amazing shapes.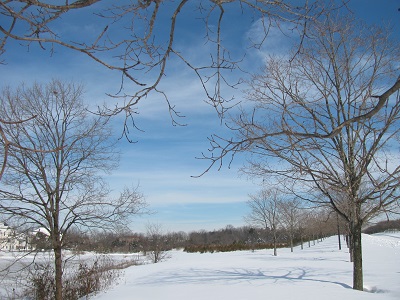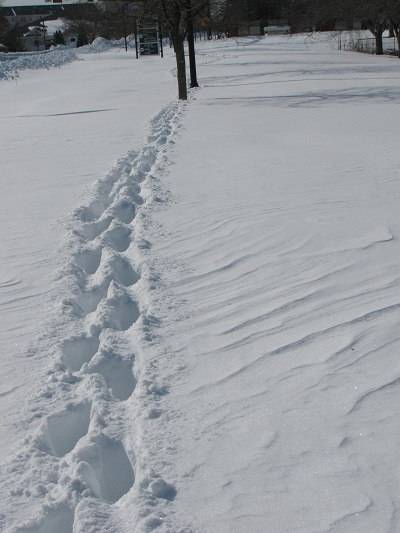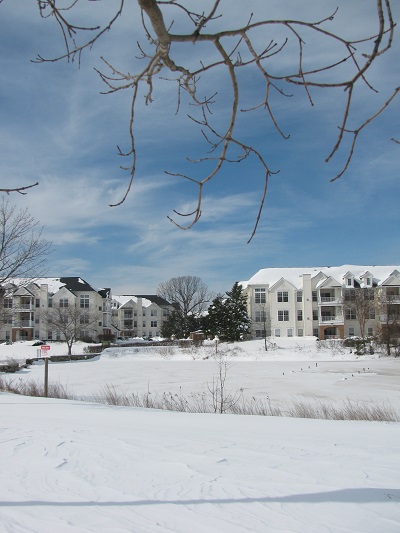 On the 26th, I made it all the way to the bench!
I made a snowman!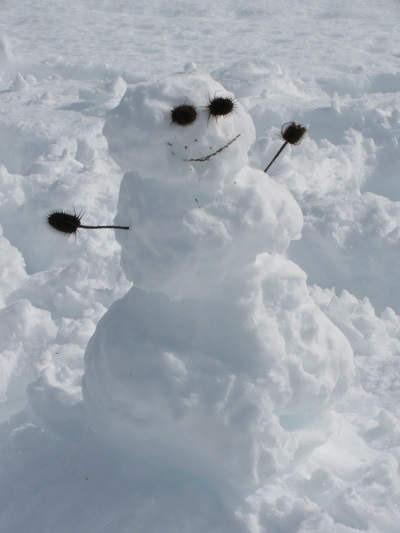 Back to work on the 27th! Traffic was terrible both ways. But I had two families ask for suggestions for voracious reader kids, so it was a good day at work. The 28th was Thursday, a late day, and I got in a walk in the morning. There was a thick ice crust on top of the snow now, so I was able to walk on top of the snow for much of it – and that was much easier, and quite fun, too!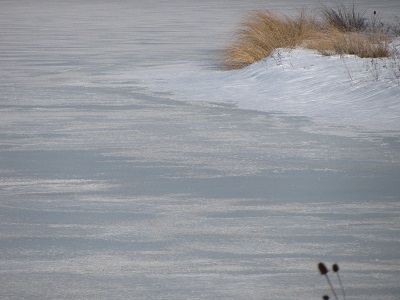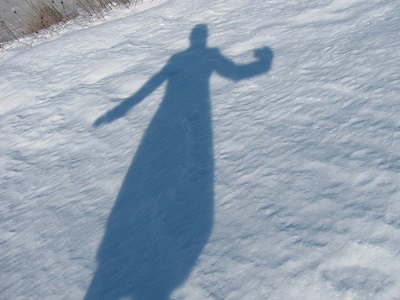 Friday the 29th was my day off, so of course I took another snowy walk, this time coming back along the ridge.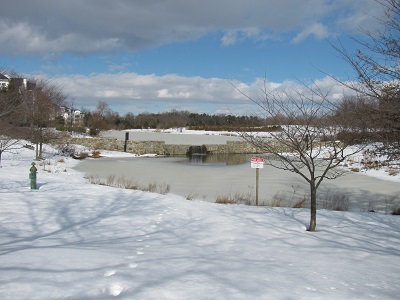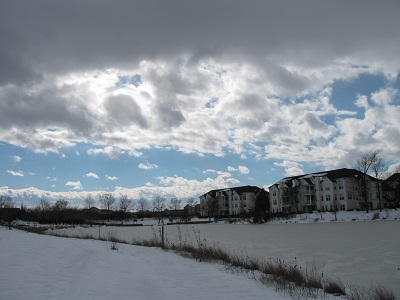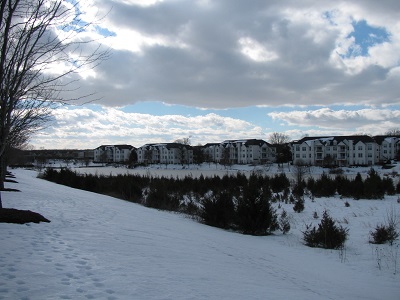 Saturday was a work day, but the view out my window was splendid!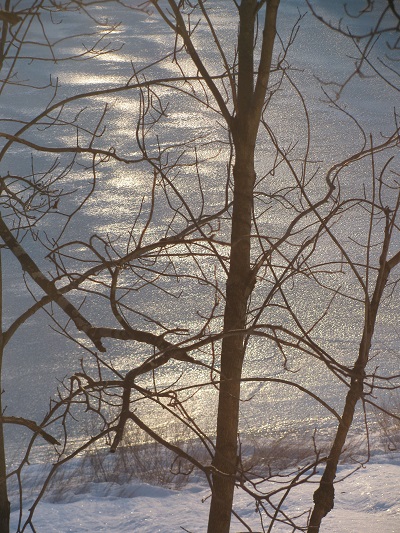 And the last day of January was a Sunday and church was able to meet. Most of my small group live further out and couldn't make it, though, so I just had lunch with Debbie and Ray Schmidt. After that, there was still time for one more walk in the snow. It was now very melty, but still deep and beautiful.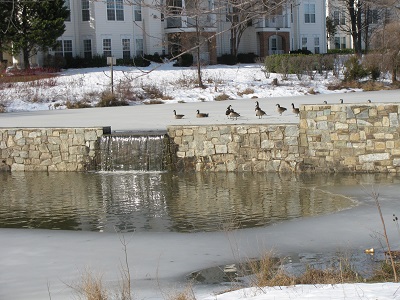 I finished the month with a blog post about Contentment and Trust. It was a lovely month!