It's time for Project 52, Week 34 – Part 9!
34 weeks ago, on my 52nd birthday, I began Project 52. Since there are 52 weeks in a year, each week I'm taking one year of my life and blogging about it. This week, I'm covering the year I was 34 — June 14, 1998, to June 14, 1999.
The question is: Can I finish talking about Year 34 on the last night of Week 34? This is now the ninth post about being 34, after talking about my new home and new job, our vacation in Spittal an der Drau, visiting the village of Sondra, yet more castles, Ruth and John's visit, our trip to EuroDisney, more travels and more visitors, and Writing at the Abbaye de Royaumont.
My family, including my in-laws, was still on vacation when they picked me up after my overwhelmingly wonderful weekend at the Writer's Retreat at the Abbaye de Royaumont. Our next stop was Holland, and the next day we went to the most beautiful place in the world — Keukenhof Gardens in Springtime. I'm just going to post lots of pictures. The gardens were amazing.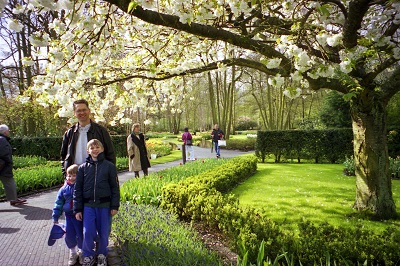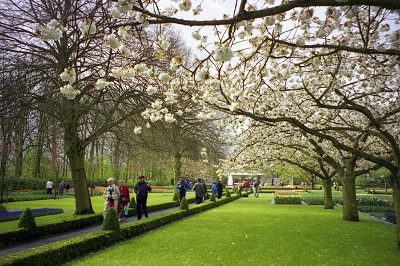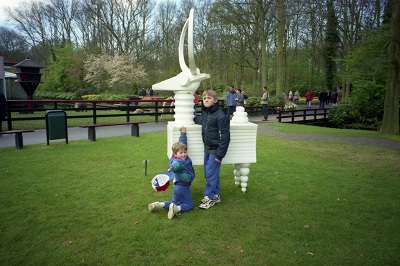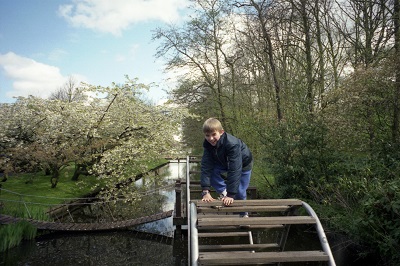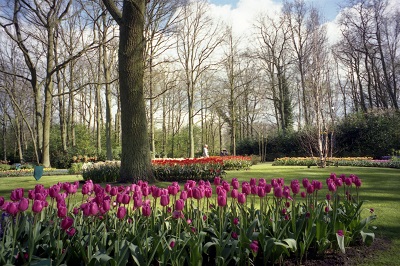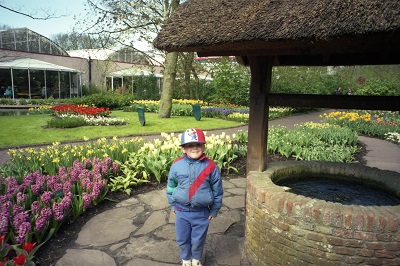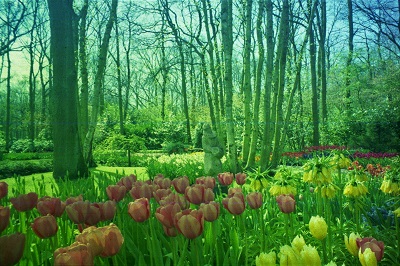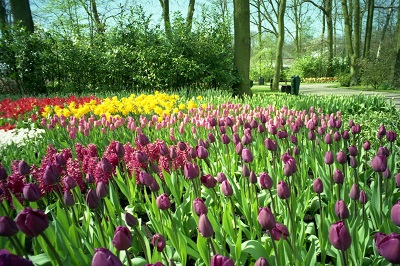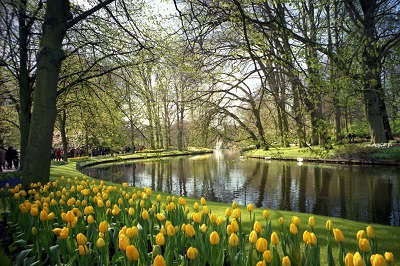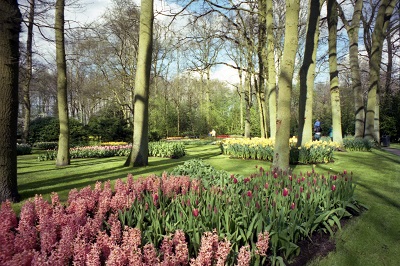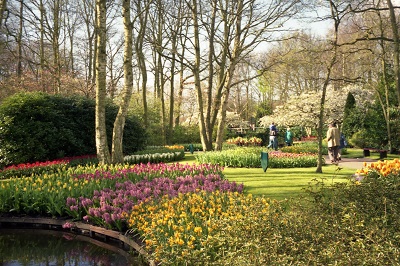 And we finished up our vacation with a trip to the tiny city at Madurodam.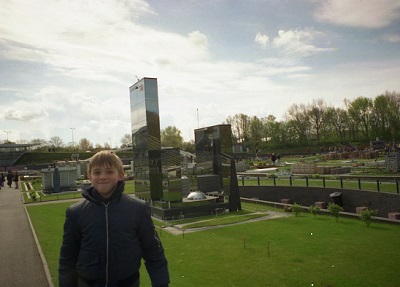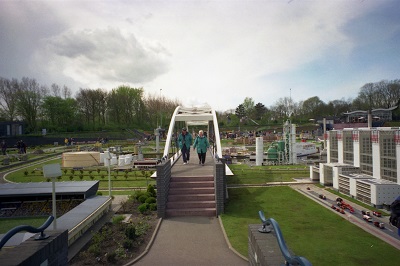 And we stopped at the pottery factory in Delft. I got an adorable little piggy bank that I still have today on my desk.
So we had a lovely time while the Eklunds visited, but it was also exhausting. Then we caught our breaths and the next pictures are from Mother's Day. On Mother's Day and on my birthday, I always requested that we have dinner at a castle. And the weather in Germany in May is pretty much glorious. So we went to one of our favorites, Altenbaumburg, and had dinner outside, overlooking the valley.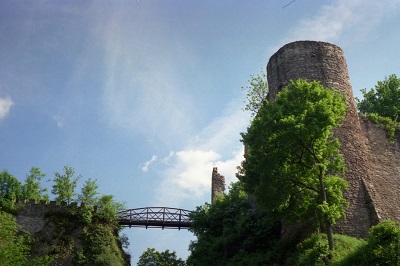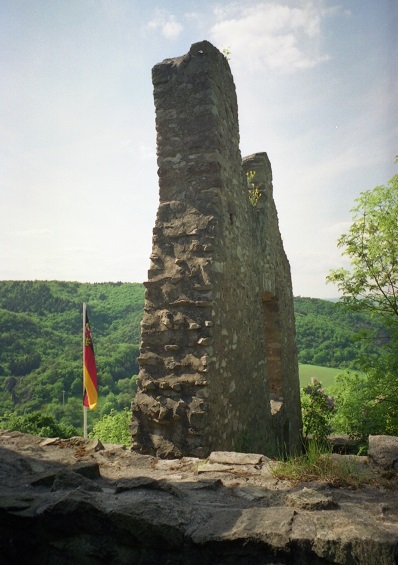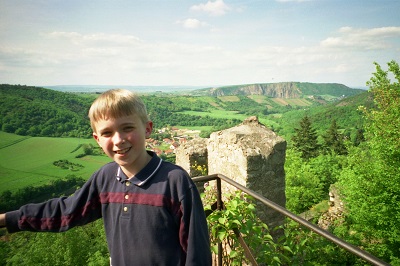 I call this one My Angel Picture. Behind them the yellow fields are the Rapps blooming, as they do in May.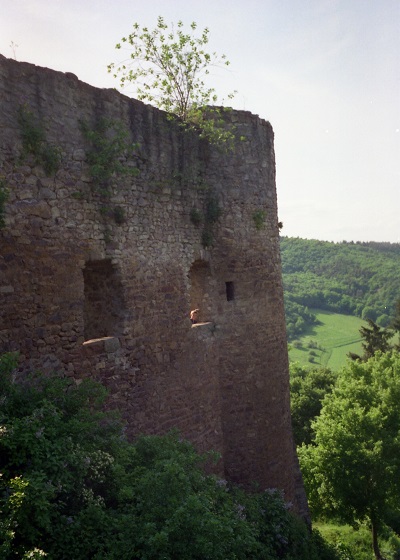 Here are some from a May ramble on the top of our Gundersweiler Hill: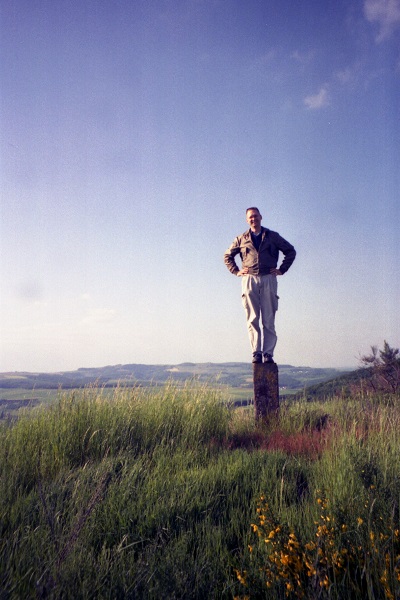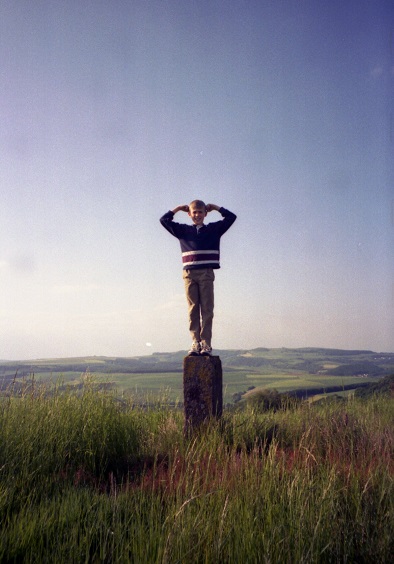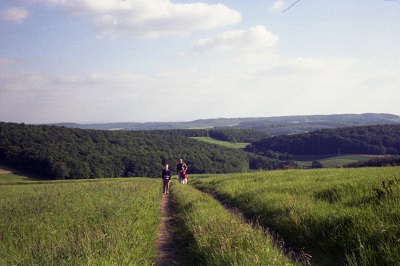 Some time in there, by the way, we began reading Harry Potter and the Sorcerer's Stone as a family, followed by Harry Potter and the Chamber of Secrets. It wasn't a phenomenon quite yet. We gave a copy to Josh's 5th grade teacher at the end of the year, and he later said it was the best gift he'd ever received.
Here are some pictures from our house. The first flowers are Pfingsten Poppies that bloom around the holiday of Pfingsten. (I loved the flowers that popped up around our house in Gundersweiler.)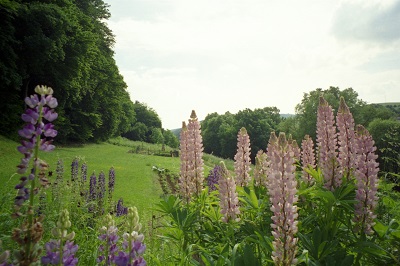 In June, we went to Zweibrücken and visited the Rose Garden and Castle #69.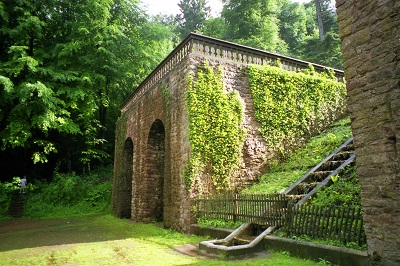 And on the last day I was 34, we did some castling in Luxembourg!
First was Castle #70, Burg Ulmen (actually in the Vulkan-Eifel on the way to Luxembourg). And yes, Vulkan is the same word as volcano. The lake next to Burg Ulmen was once a volcanic crater.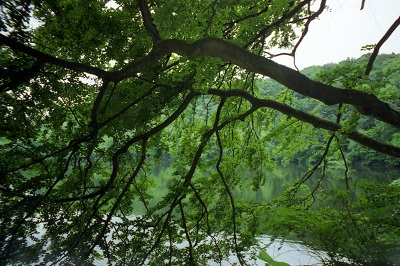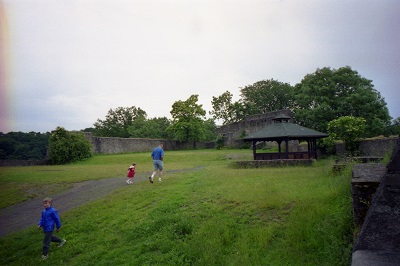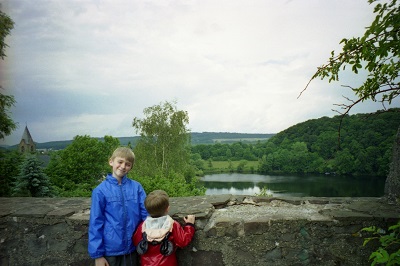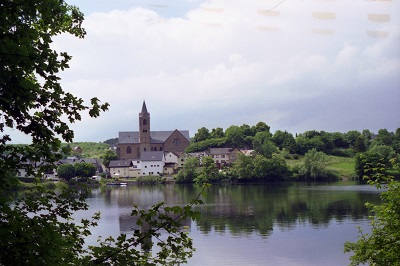 And then Castle #71, Chateau-Palais de Vianden in Luxembourg.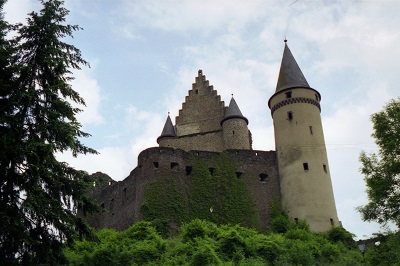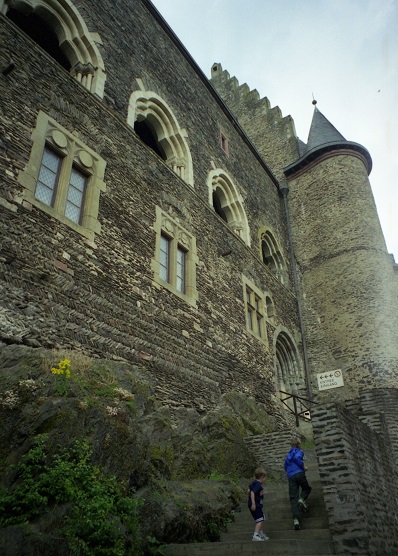 And here's how my 34th year ended:
Now tomorrow I'm ready to talk about when I was 35!