It's time for Project 52, Week 50!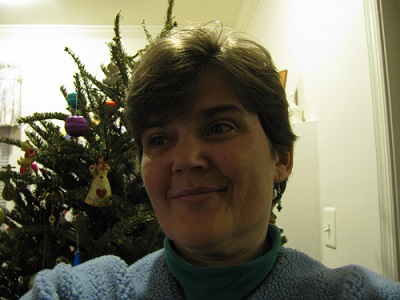 50 weeks ago, on my 52nd birthday, I began Project 52. Since there are 52 weeks in a year, each week I'm taking one year of my life and blogging about it. This week, I'm covering the year I was 50 — June 14, 2014, to June 14, 2015.
This week, I've already covered the 75th Annual Bates Family Reunion, Fabulous Friends at Fifty, Herons and Egrets Around My Beautiful Lake, and Christmas fun. I'm ready to start talking about 2015.
The year began, of course, with more walks by my lake.
And we got some snow!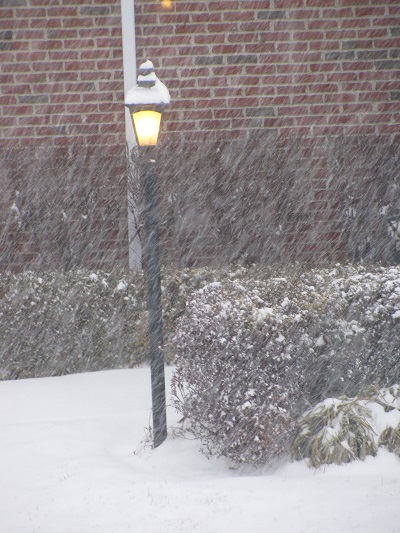 I got some new earrings I really liked from my sister Wendy for Christmas. I was still super happy about getting to wear earrings, since I'd only had pierced ears for a year. So I got a little obsessed, trying to take selfies that show off the earrings.
And a walk by the lake when it was frozen:
I did have a lot on my mind that January. I was still gaming with my Friday night group at Paul's house or Mike's house and with the Sunday afternoon group at Alexis and Chris's house. My small group from church was still meeting at my house after church on Sundays.
That January was when I began reading the book Deeper Dating, whose philosophy I really agree with. Basically, you work on being your authentic self and expressing that and hanging around people who inspire you. I was starting to think about ditching online dating. Not that I've found anyone with the Deeper Dating methods, but I do have a clear idea of what I'm looking for. And – I reread the book recently – it encourages me because I feel like I do know how to make friends, and I have made friends using these principles of being who you are. Some day, I'll make a friend who's a single man my age! But meanwhile, my life is all the richer for the friendships I do have.
But the biggest thing on my mind was cancer. I'd had a CT scan and MRI done in the fall – and my right vertebral artery was showing a little bit of improvement – but they found a "mass" in the left pyriform sinus in my throat.
Well, long story short, I had a biopsy done on January 28 – and they found that it was overgrown lymphatic tissue. It was perhaps extra large when the MRI was done because I had a bad cold at the time. The official diagnosis was "reactive lymphoid hyperplasia," but the word I heard was BENIGN.
I took a day of sick leave after the procedure, and the next day went to ALA Midwinter Meeting in Chicago.
I didn't take pictures on my own camera, but I did blog about the trip. On Friday, I went to a Graphic Novel Author Forum and a USBBY meeting. Saturday began with Abrams Book Buzz, then a Women in Geekdom panel, then a talk by Ayaan Hirsi Ali. That night I stayed in my room and posted pictures of my loot. On Sunday, I got to meet LeVar Burton! A historic blizzard was starting to hit Chicago, but I soldiered on to a Boyds Mills Press Luncheon, a talk on Young Children, New Media, and Libraries, and a program by Mick Ebeling on changing lives with technology. Monday morning, I got front row seats for the 2015 Youth Media Awards! And then later in the day was the presentation of the YALSA Excellence in Nonfiction and Morris Awards.
Here's my summary of the great time I had at Midwinter, as well as some blizzard shots.
That was the first year I held a contest among my friends on Facebook as to who could guess how many books I'd bring home. The total ended up being 101 books, and the prize – a book! – went to my cousin's wife, Marcy Bates.
Still most of my pictures are out my windows or by my lake. Here's a sunrise I woke up to in February, from my bedroom window.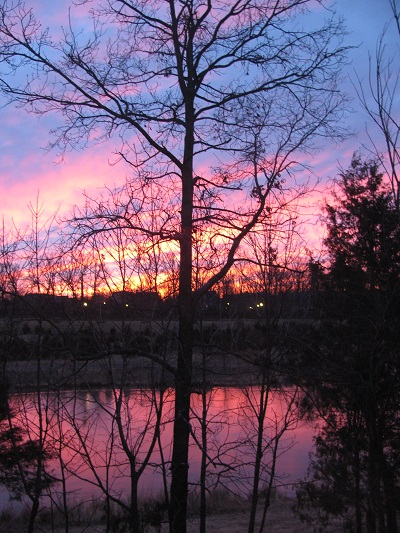 Here's a "great day" from my Five-Year Journal on February 8:
A great day! A powerful sermon on Phil. 4:4-9, good talks with people, Home Fellowship at my house, digging deep, Dominion with the Longs & John, and then The Imitation Game with John. Finally, an 8th grade teacher told me about the prime factorization project his students made.
That prime factorization project took my post about my prime factorization sweater and had the kids figure out the pattern – and then create their own prime factorization chart. I was totally jazzed to learn about this!
And we got an extra long weekend with a Snow Day on the 17th, the day after President's Day.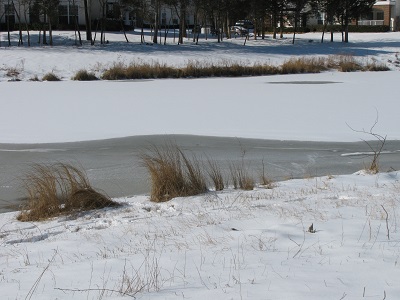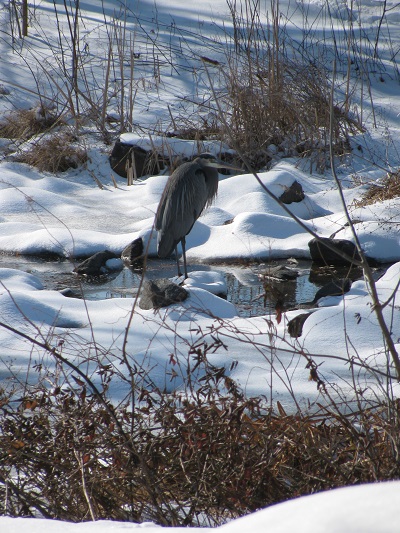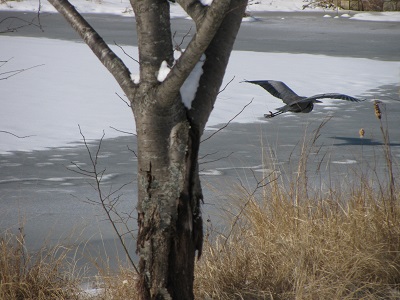 More snow the next weekend, so even church was snowed out.
I made a snow angel!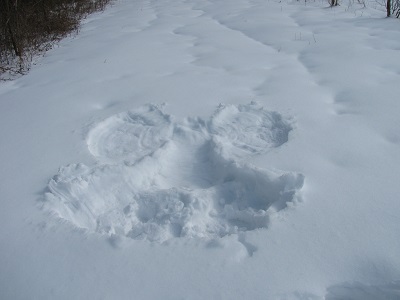 And don't tell – but I walked out onto the frozen lake! (Only to where I'd seen the heron wade. I'm not stupid.)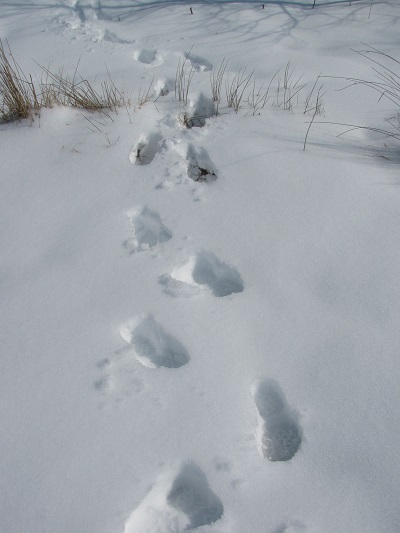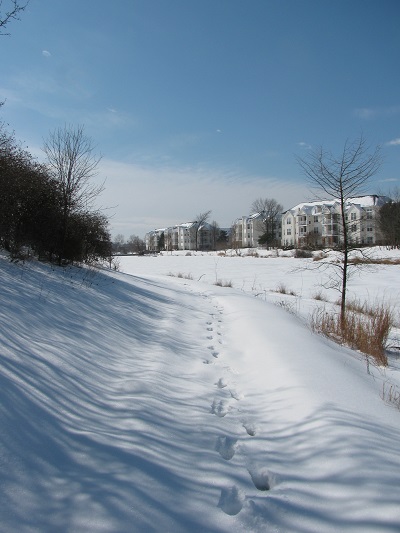 Yet more snow! (In case you haven't figured it out, I love snow!)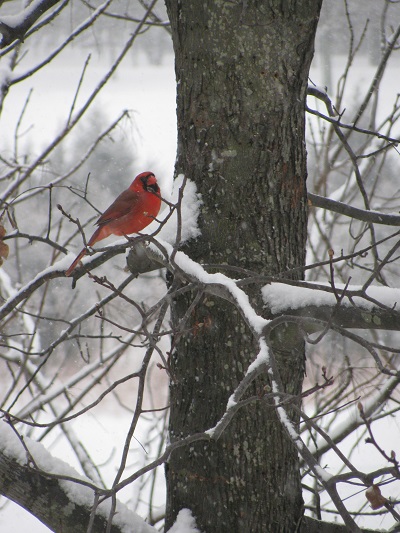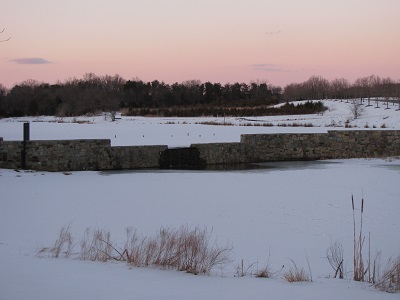 And I bought myself a new cozy red bathrobe!
On the last day of February, I held my first Family Math Games at the Library! I began the collection with board games and card games my own kids had outgrown, but purchased some more with money from the Friends of the Library. The idea is to have parents play with their kids – I firmly believe that's the very best way to learn math skills. And it worked! Parents were happily playing with their kids! I've continued to run this program once a month since then – and it continues to be a huge success.
And March brought Dr. Seuss's birthday, and our library's first annual Seussathon – getting customers to volunteer to read Dr. Seuss books all day long in the children's area. Schools were closed for snow, so we were extra crowded.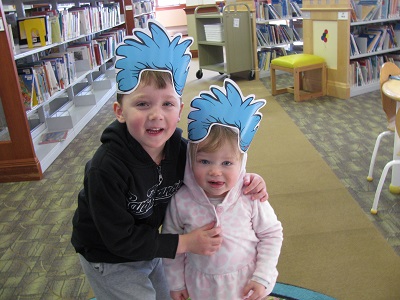 We got yet more snow days in early March.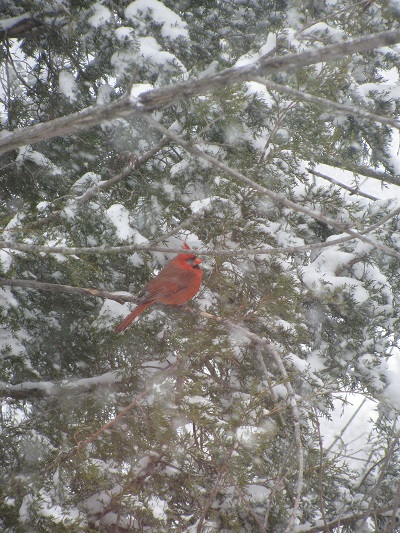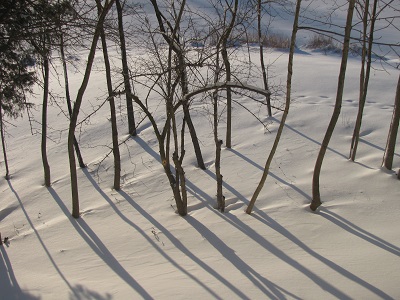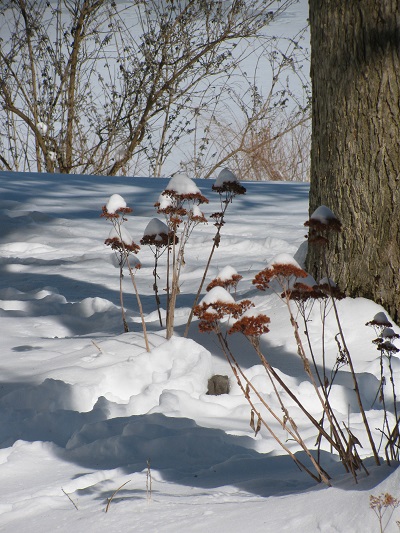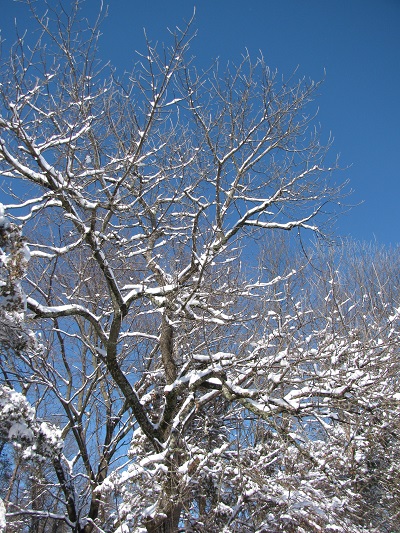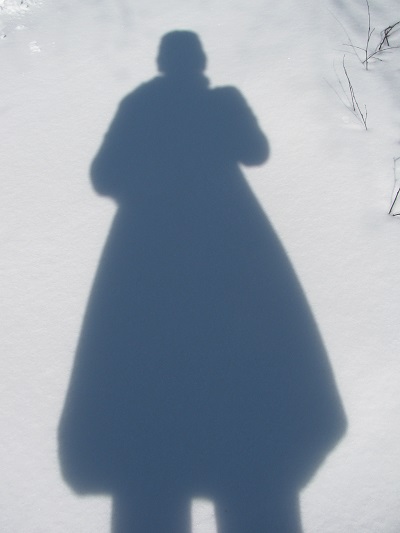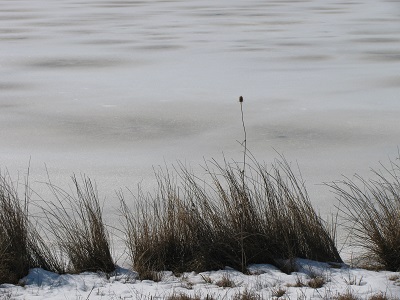 We also got some robins, though!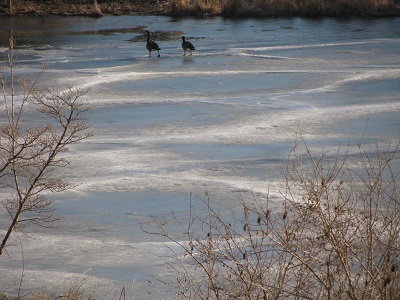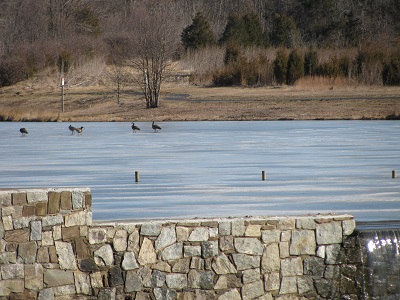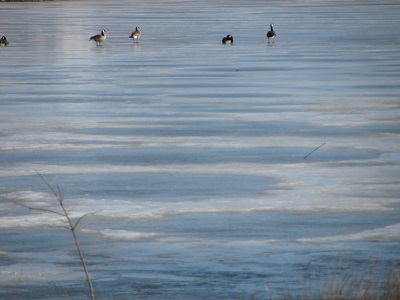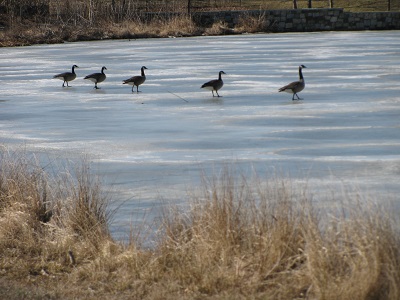 Yes, it was a wonderful winter for snow!
I wrote a post about where I was in my spiritual journey. God was still working in my heart. And another post about not being alone. And another post about gratitude and contentment. And a Psalm-Lament about looking for love. And a Psalm of Thanksgiving.
And that year, instead of plain ordinary Pi Day, we had Super Pi Day! It was 03.14.15! Yay! So of course we did a library program. (And that year a friend emailed me at 9:26. Yes, that's the spirit!)
I made a Pi Pie:
And wore all my mathematical regalia: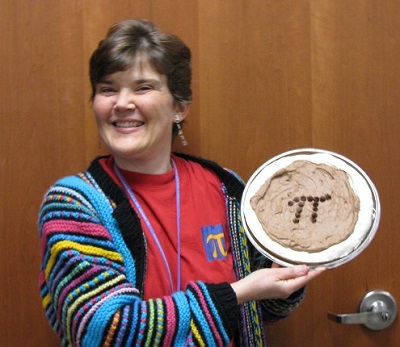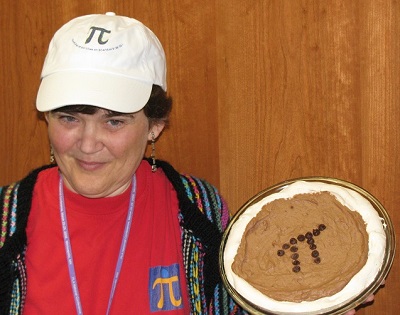 These were my favorite customers of the day, the whole family wearing Pi t-shirts:
And – It's getting late! I'm going to have to do yet another part to cover Springtime.