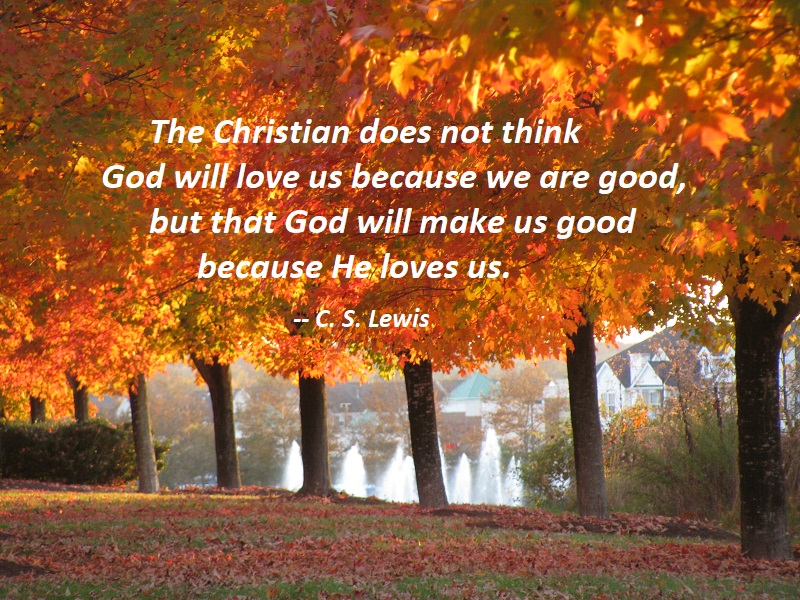 The Christian is in a different position from other people who are trying to be good. They hope, by being good, to please God if there is one; or — if they think there is not — at least they hope to deserve approval from good men. But the Christian thinks any good he does comes from the Christ-life inside him. He does not think God will love us because we are good, but that God will make us good because He loves us.
— C. S. Lewis, Mere Christianity, quoted in C. S. Lewis' Book of Wisdom: Meditations on Faith, Life, Love, and Literature, compiled by Andrea Kirk Assaf & Kelly Anne Leahy, page 56.
More thoughts about this quote found on Sonderjourneys.
Photo: South Riding, Virginia, October 23, 2015