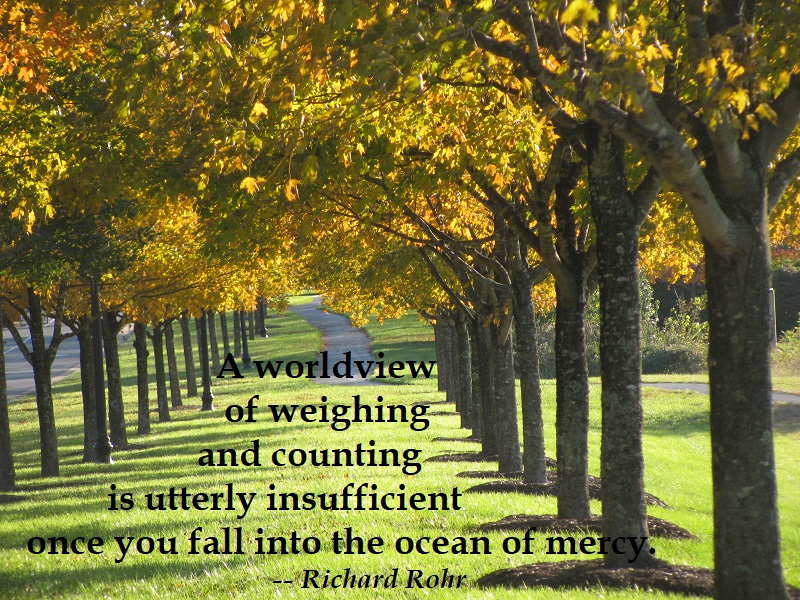 It is not God who is violent. We are.
It is not that God demands suffering of humans. We do.
God does not need or want suffering — neither in Jesus nor in us.
Most of us are still programmed to read the Scriptures according to the common laws of jurisprudence, which are hardly ever based on restorative justice. (Even the term was not common till recently.) Restorative justice was the amazing discovery of the Jewish prophets, in which Yahweh punished Israel by loving them even more! (Ezekiel 16:53ff.). Jurisprudence has its important place in human society, but it cannot be transferred to the divine mind. It cannot guide us inside the realm of infinite love or infinite anything. A worldview of weighing and counting is utterly insufficient once you fall into the ocean of mercy.
— Richard Rohr, The Universal Christ, p. 146-147
Photo: South Riding, Virginia, October 30, 2018