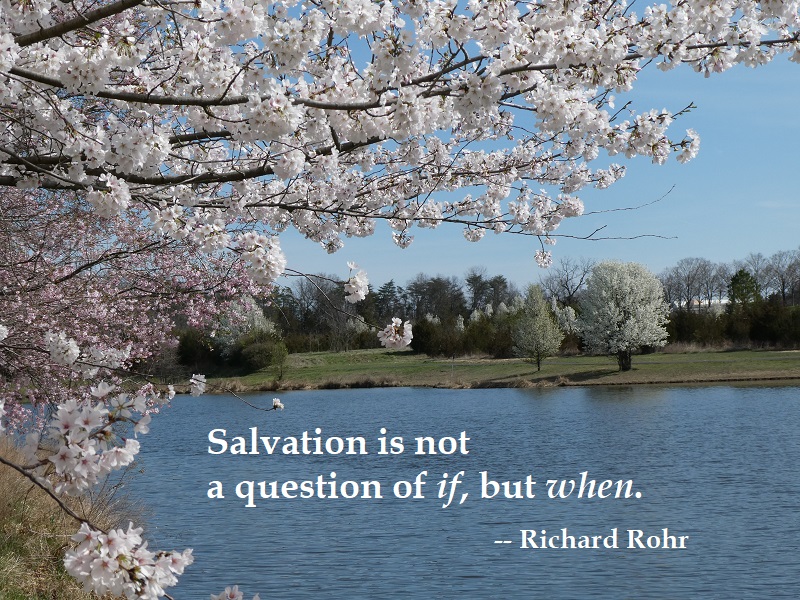 As I have often said, salvation is not a question of if, but when. Once you see with God's eyes, you will see all things and enjoy all things in proper and full perspective. Some put this off till the moment of death or even afterward ("purgatory" was our strange word for this). Salvation, for me, is simply to have the "mind of Christ" (1 Corinthians 2:16), which Paul describes as "making the world, life and death, the present and the future — all your servants — because you belong to Christ and Christ belongs to God" (1 Corinthians 3:23).
Everything finally belongs, and you are a part of it.
This knowing and this enjoying are a good description for salvation.
— Richard Rohr, The Universal Christ, p. 225
Photo: South Riding, Virginia, March 22, 2020