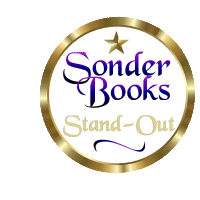 I'm doing blog posts about my 2012 Sonderbooks Stand-outs, and I'm finally getting to the category for which I was a Cybils judge, Science Fiction and Fantasy for Middle Grade Readers. The Cybils list was created by our panel of 7 people, and they were a fabulously insightful group to work with. The list here simply represents my own personal favorites. The Cybils list has a little more variety (and, yes, I'm very happy with it and proud of it), but this list has a whole lot of love.
I haven't posted all the reviews for these books yet. Soon! Soon! Do stay tuned! I'll try to start with posting two tonight and catch up the rest within the next week or two.
I should add that judging for this category was a treat. I do love fantasy books, and this year I got to indulge more than ever. All of these books are recommended reading.
That said, here are the Fantasy and Science Fiction Children's Books I most enjoyed reading in 2012:
1. The Mysterious Howling, by Maryrose Wood

2. The Spy Princess, by Sherwood Smith
3. The False Prince, by Jennifer L. Nielsen
4. Ordinary Magic, by Caitlen Rubino-Bradway
5. Starry River of the Sky, by Grace Lin
6. Geeks, Girls, and Secret Identities, by Mike Jung
7. The Cabinet of Earths, by Anne Nesbet
8. Renegade Magic, by Stephanie Burgis
9. The Girl Who Fell Beneath Fairyland and Led the Revels There, by Catherynne M. Valente
10. The Prairie Thief, by Melissa Wiley
11. The Hero's Guide to Saving Your Kingdom, by Christopher Healy
Watch for the remaining reviews!
And how about you? What were your favorite fantasy and science fiction books for children you read in 2012? (Links to other lists are welcome.)
Happy Reading!