Announcing my 2013 Sonderbooks Stand-outs!
I always wait until the year is over to announce my Stand-outs for the year, since I'm always reading right up until the last day of the year. This year, I'm in California visiting my family, so I'm not sure how soon I'll get the chance to put up the permanent webpage for my Sonderbooks Stand-outs, but I'm at least getting the chance tonight to list my choices.
Here's how it works: At the end of the year, I announce my personal favorites of the books I have read over the year. I just posted my stats for the year, and then remembered one picture book I'd read and reviewed this year that is not on my list, so I did hit 300 picture books!
My totals were 300 picture books,
59 books of children's fiction,
35 books of teen fiction,
24 books of fiction for adults,
73 books of children's nonfiction (many of which were picture books),
47 books of nonfiction for adults,
and 13 books of various levels that I've read some time before.
For a total of 551 books read in 2013. So you see, my Stand-outs have to be excellent to stand out!
I will not rank the rereads — those are my favorite books anyway, and I refuse to compare Pride and Prejudice with The Blue Castle. All the rest I'll rank within the categories listed above, bearing in mind that this is purely subjective. It also does not reflect any committee I'm on, and doesn't mean I necessarily think these are the highest quality books I read — they are simply the ones I enjoyed the most.
Yes, I'm a Cybils second-round judge, but I had only read two of the Finalists by the end of the year, anyway, and I haven't yet discussed them with the other judges. I do like it that those two books were already my favorite Children's Fiction read this year — and I'm planning to reread them, so the order between just those two may well change.
I've written reviews for all of my stand-outs, but a few of those reviews haven't been posted yet. I will fill them in as soon as possible, as well as update their listings on my main website.
Beginning with Children's Fiction:
1. The Screaming Staircase, by Jonathan Stroud
2. Jinx, by Sage Blackwood
3. Doll Bones, by Holly Black
4. The Runaway King, by Jennifer A. Nielsen
5. Better Nate Than Ever, by Tim Federle
6. Heaven Is Paved with Oreos, by Catherine Gilbert Murdock
Young Adult Fiction:
1. Across a Star-Swept Sea, by Diana Peterfreund
2. Eleanor & Park, by Rainbow Rowell
3. Dark Triumph, by Robin LaFevers
4. Midwinterblood, by Marcus Sedgwick *
5. Raven Flight, by Juliet Marillier
6. Every Day, by David Levithan
7. Days of Blood and Starlight, by Laini Taylor
8. Dodger, by Terry Pratchett
9. Conjured, by Sarah Beth Durst
Fiction for Adults:
1. The Golem and the Jinni, by Helene Wecker
2. The Seer of Sevenwaters, by Juliet Marillier
3. Flame of Sevenwaters, by Juliet Marillier
4. Sense and Sensibility, by Joanna Trollope
5. A Week in Winter, by Maeve Binchy
6. Heart's Blood, by Juliet Marillier
7. A Natural History of Dragons, by Marie Brennan
Nonfiction for Adults: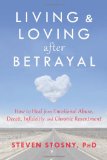 1. Living and Loving After Betrayal, by Steven Stosny
2. Runaway Husbands, by Vikki Stark
3. Let Go Now, by Karen Casey
4. Tolstoy and the Purple Chair, by Nina Sankovitch
5. Children's Book-a-Day Almanac, by Anita Silvey
6. Cold Tangerines, by Shauna Niequist
7. Christianity After Religion, by Diana Butler Bass
8. Why Did Jesus, Moses, the Buddha, and Mohammed Cross the Road? by Brian D. McLaren
9. Top Dog, by Po Bronson and Ashley Merryman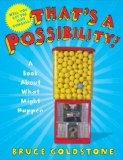 Children's Nonfiction:
1. That's a Possibility!, by Bruce Goldstone
2. The Boy Who Loved Math, by Deborah Heiligman and LeUyen Pham
3. Look Up!, by Annette LeBlanc Cate
4. Albert Einstein and Relativity for Kids, by Jerome Pohlen
5. Bomb, by Steve Sheinkin
6. Bedtime Math, by Laura Overdeck and Jim Paillot
7. Poems to Learn by Heart, by Caroline Kennedy and Jon J. Muth
And Picture Books:
1. Sophie's Squash, by Pat Zietlow Miller and Anne Wilsdorf
2. The Dark, by Lemony Snicket and Jon Klassen
3. Frog Trouble, by Sandra Boynton
4. Flora and the Flamingo, by Molly Idle
5. Tiny Little Fly, by Michael Rosen and Kevin Waldron
6. Exclamation Mark!, by Amy Krouse Rosenthal and Tom Lichtenheld
7. Paul Meets Bernadette, by Rosy Lamb
8. Mr. Wuffles!, by David Wiesner
There you have them! The highlights of my reading year! I hope you enjoy them, too!