I'm featuring authors whose books were 2013 Sonderbooks Stand-outs, and it was not their first appearance as a Stand-out.
Now I'm looking at authors who have Sonderbooks Stand-outs for the fourth time in 2013. One of those, Diana Peterfreund, has had every book of hers I read be listed as a Sonderbooks Stand-out, and what's more, twice her books have been #1 in Teen Fiction.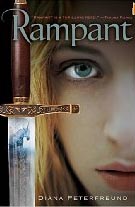 Her first book, Rampant, was #1 in Teen Fiction in 2009 Sonderbooks Stand-outs, and this year she did it again with Across a Star-Swept Sea.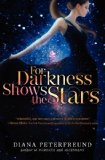 Last year, For Darkness Shows the Stars was #2 in Teen Fiction in 2012 Sonderbooks Stand-outs, and her #5 showing in 2010 Sonderbooks Stand-outs with Ascendant was a very low showing by Diana Peterfreund's standards.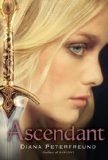 I hope she will have many more books forthcoming. I have a feeling she doesn't know how to write a book I don't love.