Happy New Year!
I always wait until the year is completely over to decide my favorite books of the year — I always hope to squeeze in a few more books read.
New Year's Day is also when the Cybils Finalists are announced. This past year I served on the panel to choose the Finalists in Speculative Fiction for Elementary and Middle Grades. The Cybils Finalists are distinctive in that each panel tries to create a balanced list with literary excellence and child appeal. Our hope is that something on the list will appeal to every reader in our target age range. To come up with such a list, we discuss the books and weigh the other opinions in the panel.
Sonderbooks Stand-outs are not like that. These are simply my favorite books from my year of reading. I don't attempt to evaluate "literary excellence" or which books are most worthy of an award. I don't count books reread, but other than that I don't worry about publication year. If I read it in 2014, it's eligible. These are the books that stood out in my mind after a year of reading, ranked according to how much I personally enjoyed them.
Of course, all the books are highly recommended. Refer to the review to find out more.
As I'm first posting this, I don't have reviews posted yet of every book on the list. I hope to rectify that soon and catch up on posting all the reviews I've written this year. (And I've promised myself that if I haven't caught up by the end of January, I'll just post the reviews on the blog and not on the main site.) Tonight I don't yet have the 2014 Stand-outs page on my main site, but that will also follow soon.
Without further ado, here are the 2014 Sonderbooks Stand-outs: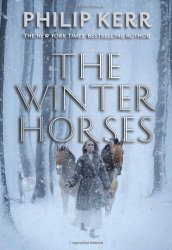 Children's Fiction:
1. The Winter Horses, by Philip Kerr
2. The Castle Behind Thorns, by Merrie Haskell
3. Greenglass House, by Kate Milford
4. The Whispering Skull, by Jonathan Stroud
5. The Night Gardener, by Jonathan Auxier
6. The Interrupted Tale, by Maryrose Wood
7. Jinx's Magic, by Sage Blackwood
8. The Great Greene Heist, by Varian Johnson
9. Lulu and the Rabbit Next Door, by Hilary McKay
10. Constable & Toop, by Gareth P. Jones
11. The Swallow, by Charis Cotter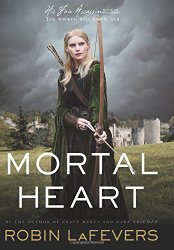 Teen Fiction:
1. Mortal Heart, by Robin LaFevers
2. Impossible, by Nancy Werlin
3. All the Truth That's In Me, by Julie Berry
4. The Caller, by Juliet Marillier
5. Unthinkable, by Nancy Werlin
6. The Shadow Hero, by Gene Luen Yang & Sonny Liew
7. Chasing Power, by Sarah Beth Durst
8. Extraordinary, by Nancy Werlin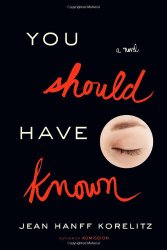 Fiction for Adults:
1. You Should Have Known, by Jean Hanff Korelitz
2. Chestnut Street, by Maeve Binchy
3. The Queen of the Tearling, by Erika Johansen
4. The Storied Life of A. J. Fikry, by Gabrielle Zevin
5. Where'd You Go, Bernadette?, by Maria Semple
Nonfiction:
1. Tiny Beautiful Things, by Cheryl Strayed
2. Her Gates Will Never Be Shut, by Bradley Jersak
3. Daring Greatly, by Brené Brown
4. Trees Up Close, by Nancy Ross Hugo and Robert Llewellyn
5. How to Avoid Falling in Love with a Jerk, by John van Epp
6. Quiet, by Susan Cain
7. Ken Libbrecht's Field Guide to Snowflakes, by Ken Libbrecht
8. Hey, America, Your Roots Are Showing, by Megan Smolenyak
9. Call the Midwife, by Jennifer Worth
10. The Periodic Table: A Visual Guide to the Elements, by Paul Parsons
Children's Nonfiction:
1. A Boy and a Jaguar, by Alan Rabinowitz, illustrated by Cátia Chen
2. Brown Girl Dreaming, by Jacqueline Woodson
3. Winter Bees and Other Poems of the Cold, by Joyce Sidman & Rick Allen
4. The Scraps Book, by Lois Ehlert
5. The Great American Dust Bowl, by Don Brown
6. Mysterious Patterns: Finding Fractals in Nature, by Sarah C. Campbell
7. A Little Book of Sloth, by Lucy Cooke
Picture Books:
1. Anna and Solomon, by Elaine Snyder, pictures by Harry Bliss
2. The Princess in Black, by Shannon Hale and Dean Hale, illustrated by LeUyen Pham
3. A Dance Like Starlight, by Kristy Dempsey, illustrated by Floyd Cooper
4. Winter Is Coming, by Tony Johnston, illustrated by Jim LaMarche
5. Once Upon an Alphabet, by Oliver Jeffers
6. The Most Magnificent Thing, by Ashley Spires
7. Anna Carries Water, by Olive Senior, illustrations by Laura James
8. Waiting Is Not Easy! by Mo Willems
9. Grandfather Gandhi, by Arun Gandhi and Bethany Hegedus, illustrated by Evan Turk
10. The Pigeon Needs a Bath! by Mo Willems
11. Two Speckled Eggs, by Jennifer K. Mann
Now it's your turn. Which were your favorite books you read in 2014? Are any of them the same as mine? What did I miss?