About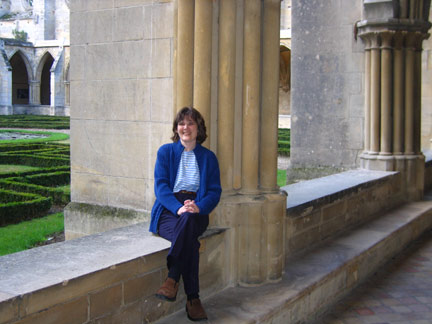 Welcome to Sonderbooks, a litblog of book reviews by Sondra Eklund.
I'm a book lover, a librarian, and a writer. I began Sonderbooks as an e-newsletter in 2000 to tell my friends about all the wonderful books I was reading now that I worked at a library. Since then, it has evolved into a website and a blog, with the purpose of connecting people and books.
The blog will share books as I read them. The main site has all the reviews I've written, organized by type of book.
There's an emphasis on books for children and young adults, but you'll find all types of books here, for all ages. Every book reviewed is recommended — I don't review books I don't like. Books that I especially enjoy are given a starred review, and I make a list every year of Sonderbooks Stand-outs for the previous year.
Please feel free to leave comments! I am thrilled when I can share a book I love with someone who loves it too.
And in 2013, I'm on the ballot for next year's Newbery committee! Here's my post of the many reasons why I'd be a great choice for the Newbery committee. Vote for Sondra Eklund for Newbery committee!
Happy reading!