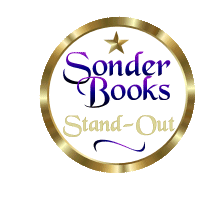 I announced my 2012 Sonderbooks Stand-outs on January 1st, but I'm highlighting each category on my blog. Then I'm updating the webpages of all the already-posted reviews in that category with my Sonderbooks Stand-outs Seal. (I always love alliteration.)
Nonfiction for adults is the final category left. Sometimes I don't give it all the attention it deserves, and this is the category where I have the most reviews still to post, but there are some truly wonderful books listed here.
I read Nonfiction differently than I read Fiction. I didn't use to read a lot of Nonfiction until I started working in a library, back in 1998. Then so many fascinating books came past my desk, I started devouring them. But I quickly learned that if I read them at bedtime, like I do novels, I'm not going to be able to stop thinking about them when it's time to sleep.
So I read Nonfiction at the table. I've got a "book chair" for propping them up, and I read while I eat. (Yes, even library books. Don't tell!) When I finish eating and keep reading, I read while I knit.
And instead of reading them one at a time, like I do fiction, I've got an elaborate rotation worked out. I've got piles of inspirational nonfiction, narrative nonfiction, and educational nonfiction, and I read one chapter at a time, then take the next book from the pile and put the one I just read on the bottom.
Yes, it takes a long time to get through the books that way. Some of these listed here I began in 2011. Some books never made the list, because I found I didn't really remember what I'd last read. (The good ones stick in your mind.) And of course, some were excellent books, but just not my very favorites.
There were exceptions, particularly in Narrative Nonfiction (Personal Stories). Some I couldn't stop and once I started, I sat down and finished. In fact, several of these Personal Stories Stand-outs were in that category. With A History of English in 100 Words, I moved it to my daily pile and read a section on one word each day. It still took almost 100 days (some days I read an extra section), and isn't a flashy book, but looking back, I really enjoyed that tidbit each day.
My favorite nonfiction book read this year, The Reading Promise, I listened to in Audiobook form. It had so much going for it: An issue I feel passionate about (reading to children), laugh-out-loud and heart-warming anecdotes about a kid and her dad, references to much-loved children's books, and even a call to action at the end.
So here are my personal favorite Nonfiction books read in 2012, broken into two categories and ranked simply by how much I enjoyed them. All the books are recommended. I've written reviews of all of them, but not all are posted yet. I will remedy that in the next week or two.
2012 Sonderbooks Stand-outs, Nonfiction: Personal Stories:
1. The Reading Promise, by Alice Ozma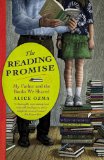 2. Some Assembly Required, by Anne Lamott, with Sam Lamott
3. A Jane Austen Education, by William Deresiewicz
4. Map of My Dead Pilots, by Colleen Mondor
5. The Journal of Best Practices, by David Finch
6. The Boy Who Met Jesus, by Immaculee Ilibagiza
7. Love Isn't Supposed to Hurt, by Christi Paul
2012 Sonderbooks Stand-outs, Other Nonfiction:
1. Help Thanks Wow, by Anne Lamott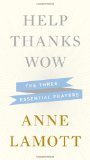 2. So Good They Can't Ignore You, by Cal Newport
3. A Praying Life, by Paul E. Miller
4. Fat Is the New 30, by Jill Conner Browne
5. Victory Over Verbal Abuse, by Patricia Evans
6. The Brain That Changes Itself, by Norman Doidge
7. Each Day a New Beginning, by Karen Casey
8. The Story of English in 100 Words, by David Crystal
Happy Reading!