I'm winding down my posts about authors who were not newcomers to my Sonderbooks Standouts list this year. Six authors had a total of 3 Stand-outs, and twelve authors appeared for the second time. I have a feeling most of those will surely appear again in the future. Tonight I'm going to highlight the six authors who appeared on my Stand-outs list this year for the third time.
First, I have to mention Patrice Kindl, whose book, Owl in Love was reviewed in the very first issue of Sonderbooks.
I began Sonderbooks as an e-mail newsletter in August 2001, and Owl in Love was the Young Adult Fiction representative in Sonderbooks #1. Then it made my 2001 Sonderbooks Stand-outs list, along with a book by Patrice Kindl I'd read earlier in the year, Goose Chase. Both were Young Adult Fantasy, and Owl in Love was #4, and Goose Chase was #6.
This year, Patrice Kindl's book Keeping the Castle was #7 in Teen Fiction. She is the author with the biggest gap between Stand-out years. I was so happy to find another book of hers to read!
Next I want to mention Diana Peterfreund, who had my favorite book of the year in 2009, Rampant, that innovative fantasy about killer unicorns. The sequel, Ascendant, was #5 in Teen Fantasy and Science Fiction in my 2010 Sonderbooks Stand-outs.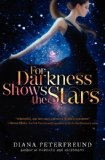 And in this year's Sonderbooks Stand-outs, Diana Peterfreund's For Darkness Shows the Stars, a science fiction retelling of Jane Austen's Persuasion was #2 in Teen Fiction and right up there among my favorite books of the year. I'm discovering a trend: When Diana Peterfreund publishes a book, it's going to be one of my favorites of the year.
Moving to Children's Fiction, my #1 non-science-fiction-or-fantasy children's novel of the year was Summer of the Gypsy Moths, by Sara Pennypacker, another 3-timer.
Her other Sonderbooks Stand-outs were both books about the irrepressible Clementine. The first book, Clementine, was #2 in Children's Fiction in my 2010 Sonderbooks Stand-outs. The latest book in the series, Clementine and the Family Meeting, was #7 in Children's Fiction in my 2011 Sonderbooks Stand-outs.. Will Sara Pennypacker keep up her streak in 2013?
Two authors of Children's Nonfiction also have three Stand-outs. Steve Jenkins broke into the lists in 2004, when I discovered his amazing book Actual Size. It was #1 in Children's Nonfiction in my 2004 Sonderbooks Stand-outs.
His detailed cut-paper illustrations never cease to amaze me, and when he combined them with such fascinating information as is found in Never Smile at a Monkey, he made my 2009 Sonderbooks Stand-outs at #4 in Children's Nonfiction.
And this year, he won me over with science and math facts both in Just a Second, which was #6 in Children's Nonfiction.
Another third-timer has written Children's Nonfiction in previous years, but this year Candace Fleming made the 2012 Sonderbooks Stand-outs with a picture book. Oh No! was #9 in Picture Books in a stellar year for picture books.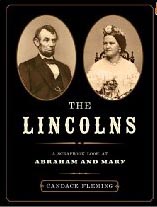 Her nonfiction Stand-outs were The Lincolns, #2 in Children's Nonfiction in my 2009 Sonderbooks Stand-outs,
and Amelia Lost, #5 in Children's Nonfiction on my 2011 Sonderbooks Stand-outs.
Finally, one adult Nonfiction writer has a total of three Sonderbooks Stand-outs. Immaculee Ilibagiza broke onto my 2009 Sonderbooks Stand-outs with my top two favorite nonfiction books of the year, Left to Tell, and Led by Faith, both powerful stories of forgiveness and faith about her miraculous survival of the Rwandan genocide.
This year's 2012 Sonderbooks Stand-out, The Boy Who Met Jesus was #6 in Nonfiction: Personal Stories. Immaculee knows how to make miraculous events seem completely believable and incredibly personal.
For all of these authors, I'll be very surprised if they don't rack up some more Stand-outs before they finish writing. I'll be eagerly looking for more of their books.