School Library Journal's 2014 Battle of the Books begins tomorrow! And I'm only now getting the chance to post my first round picks.
I've read — or tried to read — all the books. So I'll say a bit about all of them below.
Match One, March 10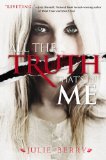 All the Truth That's in Me, by Julie Berry
vs.
The Animal Book, by Steve Jenkins
Judged by Vaunda Nelson
For this one, I'm rooting for All the Truth That's in Me, which is also the book I voted for in the Undead Poll. It was under the radar for me, and I suspect for a lot of other people. I read it recently and was blown away. So I hope it gets every chance.
And The Animal Book? This is the one book in the tournament I didn't read. I checked it out twice and skimmed it and saw some intriguing stuff. (I liked the page about different kinds of eyes, and I was fascinated by the pages at the back about Steve Jenkins' process for making books.) There's no question that I'm a huge Steve Jenkins fan — He's even been a Stand-out Author. But what can I say? This book was too big for my personal taste. It was daunting. And I'd seen many of the pictures before, so that took away some of my wonder at the art. Most of his books are more bite-sized, focusing on one area. If I still had kids at home, this book would be a wonderful resource, though.
Match Two, March 11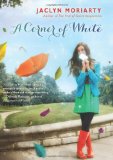 Boxers & Saints, by Gene Luen Yang
vs.
A Corner of White, by Jaclyn Moriarty
Judged by Yuyi Morales
This match is tough. I gave both books Starred Reviews, but neither one was a 2013 Sonderbooks Stand-out. I will be happy with whichever one wins, and am looking forward to the explanation. Going with my gut, though, I'll root for the quirky and interesting A Corner of White.
Match Three, March 12

Doll Bones, by Holly Black
vs.
Eleanor & Park, by Rainbow Rowell
Judged by Lauren Oliver
Oo, this one's even tougher. Both of these books *were* 2013 Sonderbooks Stand-outs, but in different categories, so I didn't rank them directly against each other. Still, Eleanor & Park was #2 in its category (Teen Fiction), and Doll Bones was only #3 in its category (Children's Fiction), and that does reflect my preference, but that it's a narrow one.
But Eleanor & Park really captured my heart, so it gets my pick for this match. However, again I won't be sad if Doll Bones makes the win, and I'm thinking there's a good chance that Eleanor & Park would come back from the dead in that case, anyway.
Match Four, March 13

Far Far Away, by Tom McNeal
vs.
Flora & Ulysses, by Kate DiCamillo
Judged by Sara Mlynowski
The only reason Far Far Away wasn't a 2013 Sonderbooks Stand-out was that I didn't read it until January 2014. It's nuanced with meaning and symbolism, and is scary and sinister but inspiring. It is my pick for this match. After all, Flora & Ulysses, fun and quirky, did get plenty of recognition by winning the Newbery Medal. I'm going to predict that the Newbery curse will strike again and the winner won't go far in the Battle of the Books.
Match Five, March 17

Hokey Pokey, by Jerry Spinelli
vs.
March, Book One, by John Lewis, Andrew Aydin, and Nate Powell
Judged by Tom Angleberger
I'm not a hater of Hokey Pokey. I did enjoy reading it. But neither am I a big fan. And just last week I finished reading March, Book One, and I think that more memoirs should be done in graphic novel form. It gives a real immediacy to the story being told. March, Book One is my pick for this match.
Match Six, March 18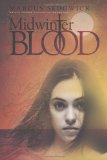 Midwinterblood, by Marcus Sedgwick
vs.
P.S. Be Eleven, by Rita Williams-Garcia
Judged by Mac Barnett
No question here. Midwinterblood was a 2013 Sonderbooks Stand-out, #4 in Teen Fiction. Although I enjoyed P. S. Be Eleven, I didn't even give it a starred review. (I didn't like it nearly as much as its predecessor, One Crazy Summer.) But it will take an *outstanding* book to knock out Midwinterblood. The craft in that book is exceptional, with eerie stories fitting together and going backward in time.
Match Seven, March 19

Rose Under Fire, by Elizabeth Wein
vs.
The Thing About Luck, by Cynthia Kadohata
Judged by Malindo Lo
I'm too big an Elizabeth Wein fan to let this one go by without giving her the nod. Though The Thing About Luck has some excellent things about it as well.
Match Eight, March 20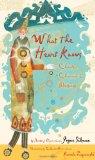 The True Blue Scouts of Sugar Man Swamp, by Kathi Appelt
vs.
What the Heart Knows, by Joyce Sidman
Judged by Sheila Turnage
I'm going with the poetry on this one, What the Heart Knows. True Blue Scouts was just a bit too much of a tall tale for me. Though again, I enjoyed them both.
There you have it! My picks for the first round of SLJsBoB!
I will wait until the First Round is done to talk about my second round hopes. I can safely say there's nothing in this fine line-up of books that I would be sad to see go all the way.
I also had a lot of fun looking at Probabilities in the comments over at Reads for Keeps! Jen really got me going! In fact, then she went and did a post about my comments! Very fun!