I'm booktalking in six local elementary schools this week and next week. I need to make a list with pictures of the book covers, so kids can remember the titles. I'm posting them here, the better to spread the word to others.
Here are some recently published books that are wonderful and that can get kids excited about reading!
Besides the covers, I'll put in links to my reviews, to give you an idea of what I said about these books. Stay tuned — if I haven't posted the review yet, I will try to do so in the near future.
I generally share books with multiple grades, though this year I have so many good books, sometimes I can get through a day's booktalking without repeating books. I'll list the books by grade — but there's a lot of overlap in which grades would be interested. The grades listed are the ones I'd start with, but as time permits, some books will be shared with adjacent grades as well as or instead of the listed grade.
This list also includes some books I brought along and displayed but didn't necessarily get a chance to booktalk.
Kindergarten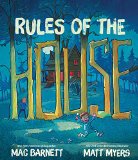 Rules of the House, by Mac Barnett, illustrated by Matt Myers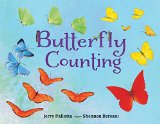 Butterfly Counting, by Jerry Pallotta, illustrated by Shennen Bersani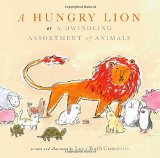 A Hungry Lion, or: A Dwindling Assortment of Animals, by Lucy Ruth Cummins

Mango, Abuela, and Me, by Meg Medina, illustrated by Angela Dominguez

One Day, the End, by Rebecca Kai Dotlich, illustrated by Fred Koehler
1st Grade

Meet the Dullards, by Sara Pennypacker, illustrated by Daniel Salmieri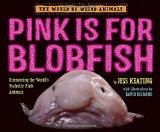 Pink Is for Blobfish, by Jess Keating, with illustrations by David DeGrand

Whoosh! Lonnie Johnson's Super-Soaking Stream of Inventions, by Chris Barton, illustrated by Don Tate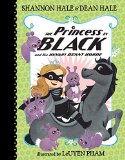 The Princess in Black and the Hungry Bunny Horde, by Shannon Hale and Dean Hale, illustrated by LeUyen Pham
2nd Grade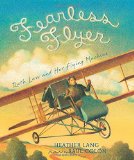 Fearless Flyer: Ruth Law and Her Flying Machine, by Heather Lang, illustrated by Raul Colon

How to Swallow a Pig: Step-by-step Advice from the Animal Kingdom, by Steve Jenkins & Robin Page

My Pet Human, by Yasmine Surovec
3rd Grade

Secret Coders, by Gene Luen Yang & Mike Holmes

The Great Monkey Rescue: Saving the Golden Lion Tamarins, by Sandra Markle

This Bridge Will Not Be Gray, story by Dave Eggers, art by Tucker Nichols

File Under: 13 Suspicious Incidents, by Lemony Snicket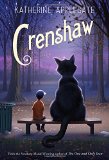 Crenshaw, by Katherine Applegate
4th Grade

Unusual Chickens for the Exceptional Poultry Farmer, by Kelly Jones

The Wolf Wilder, by Katherine Rundell

Roller Girl, by Victoria Jamieson
5th Grade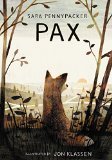 Pax, by Sara Pennypacker

The War That Saved My Life, by Kimberly Brubaker Bradley

Baba Yaga's Assistant, by Marika McCoola, illustrated by Emily Carroll

The Hollow Boy, by Jonathan Stroud

Watch Out for Flying Kids! How Two Circuses, Two Countries, and Nine Kids Confront Conflict and Build Community, by Cynthia Levinson
6th Grade

Flying Cars: The True Story, by Andrew Glass

The Passion of Dolssa, by Julie Berry

Black Dove, White Raven, by Elizabeth Wein