It's that time of year — when the children's library staff go out to the local schools and talk about the summer reading — and some books the kids might enjoy reading.
I need to make a list of the books I'm booktalking, with covers, so that when the kids come to the library and can't remember the title, they can browse the list. A fun place to put that is my blog. I will provide links to my reviews — though since this was my Newbery year, not all the reviews are posted yet.
[Just a note: Last year I couldn't publish a list because of being on the Newbery committee. Many of my favorites and 2018 Sonderbooks Stand-outs got booktalked last year.]
My list is more ambitious than I actually end up having time to talk about. But here are the books I booktalked this year, very loosely organized by grade:
Kindergarten to 1st grade:
We Don't Eat Our Classmates, by Ryan T. Higgins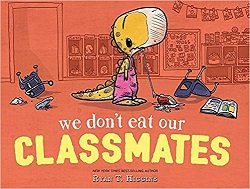 Crash, Splash, or Moo!, by Bob Shea

Dreamers, by Yuyi Morales

We Are Brothers, by Yves Nadon

Kindergarten to 2nd grade:
Two nonfiction books about chickens:
The Hen Who Sailed Around the World, by Guirec Soudee

Two nonfiction books about geography:
Animal Antipodes, by Carly Allen-Fletcher

1st to 2nd grade:
Rabbit and Bear: Rabbit's Bad Habits, by Jason Gough


(Reading about why rabbits eat their own poo is a sure-fire hit!)
A Is For Elizabeth, by Rachel Vail

2nd to 3rd grade:
Three picture books about inventions:
The Boo-Boos That Changed the World, by Barry Wittenstein

Magic Ramen, by Andrea Wang, illustrated by Kana Urbanowicz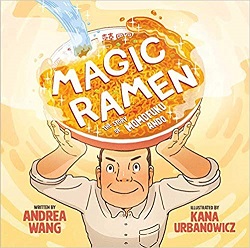 Pass Go and Collect $200, by Tanya Lee Stone, illustrated by Steven Salerno

Like dragons? Both of these begin new series:
Dragons in a Bag, by Zetta Elliott

Knights vs. Dinosaurs, by Matt Phelan

Two chapter books for animal lovers:
Saving Winslow, by Sharon Creech

My Father's Words, by Sarah MacLachlan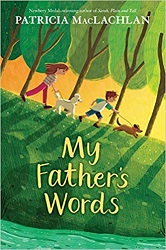 4th to 6th grade:
For these grades this year, I start with "my" Newbery winners!
Merci Suarez Changes Gears, by Meg Medina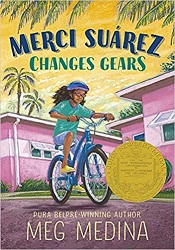 The Night Diary, by Veera Hiranandani

The Book of Boy, by Catherine Gilbert Murdock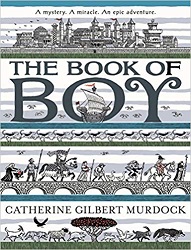 The winner for our own library's Newbery Book Club:
The Flight of Swans, by Sarah McGuire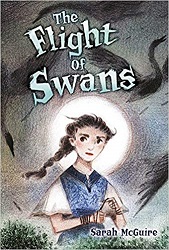 Two about Escalator Trades:
The Eleventh Trade, by Alyssa Hollingsworth

The Season of Styx Malone, by Kekla Magoon

Two partly told in pictures:
The Assassination of Brangwain Spurge, by M. T. Anderson

The Faithful Spy, by John Hendrix

Two about space for the 50th anniversary of the moon landing:
To the Moon, by Jeffrey Kluger

We're Not From Here, by Geoff Rodkey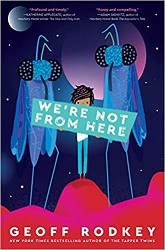 Two for Inventors:
Calling All Minds, by Temple Grandin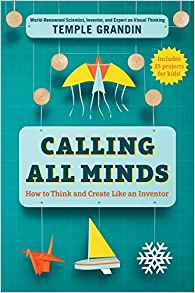 The Doughnut Fix, by Jessie Janowitz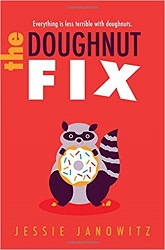 Two great graphic novels:
Meg, Jo, Beth, and Amy, by Rey Terciero

Two more wonderful novels:
Nowhere Boy, by Katherine Marsh

As you can see, I had far too many favorites to get to talk about them all at each school. But it was fun to share those I could, and maybe they'll check a few more from this list.