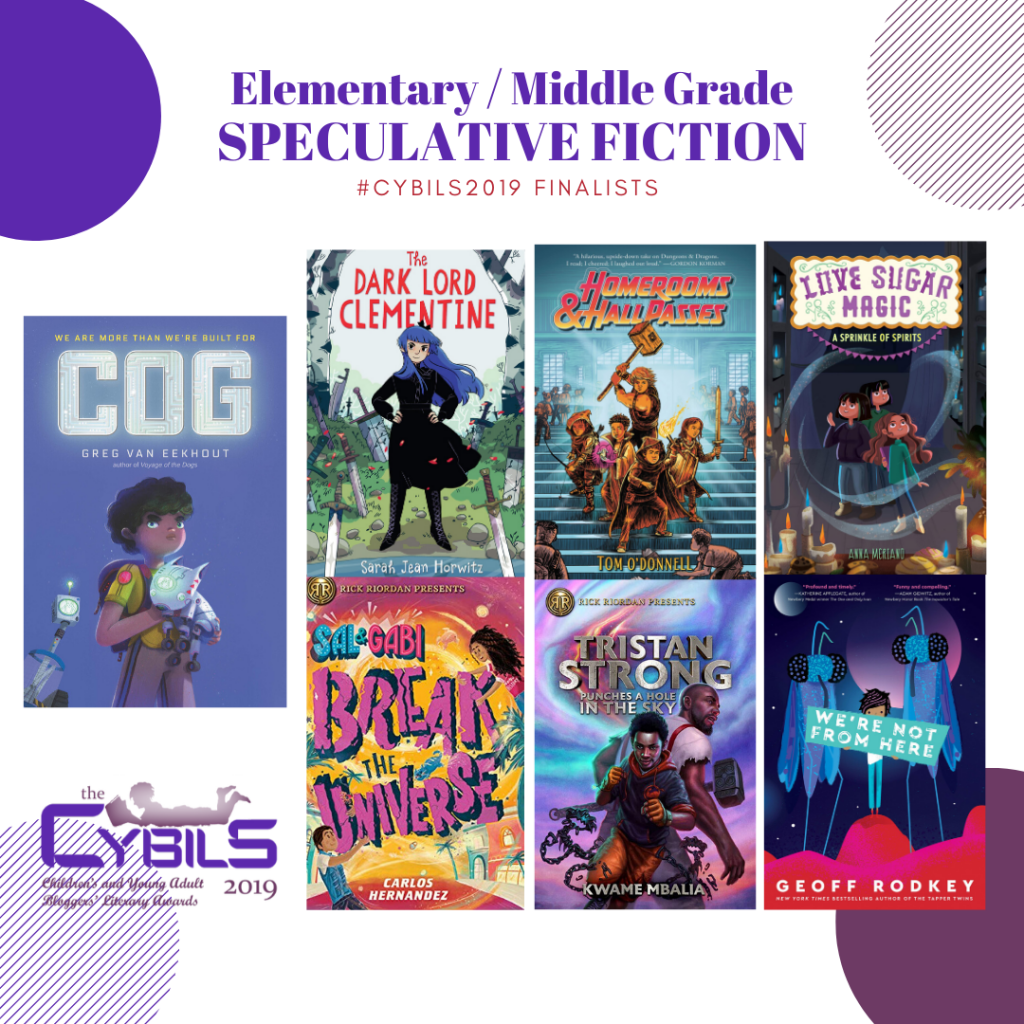 Every year New Year's Day is also Cybils Finalists Day, when the Finalists are announced for the various categories of the Cybils Awards, the Children's and Young Adult Bloggers' Literary Awards.
This year, I was in California on New Year's Day to attend my mother's memorial service, so I'm not getting this posted until now. I served as a first-round panelist in the category of Elementary/Middle-Grade Speculative Fiction, and I'm very proud of our choices.
On Valentine's Day, one winner in each category will be announced, but I especially like the lists of Finalists in each category. I like being a panelist, because it's not all riding on one choice. Different people enjoy different books, and I like that we try to compose a strong list, with something for everyone.
In addition, I like the way the Cybils Awards have ten different categories, so this really is a place you can find good possibilities for any young reader.
It turns out I haven't yet posted reviews for very many of our finalists. I didn't want to while we were evaluating them, and it turned out only one of these choices I'd read before I joined the panel. But I will try to add links to my reviews once I post them.
These are our Finalists, and you can read more about them on the Cybils page:
We're Not From Here, by Geoff Rodkey
Cog, by Greg van Eekhout
Homerooms and Hall Passes, by Tom O'Donnell
Love Sugar Magic: A Sprinkle of Spirits, by Anna Meriano
Sal and Gabi Break the Universe, by Carlos Hernandez
The Dark Lord Clementine, by Sarah Jean Horwitz
Tristan Strong Punches a Hole in the Sky, by Kwame Mballa
Stay tuned on Valentine's Day to find out which one the second-round judges pick as the big winner!
And I have to add: a book I nominated got chosen by another panel!
A Is For Elizabeth, by Rachel Vail, is a Finalist in the Early Chapter Books category.