My post is up on School Library Journal's Battle of the Kids' Books (SLJsBoB) website!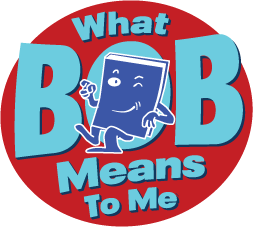 In that post, I told my reasons for loving SLJsBoB and how much fun it is to participate through reading the books and commenting.
Here, I will point out that you still have time to read the books before the competition begins on March 13th! Don't delay! It's lots of fun! Here are the Brackets with the books that will be competing.
Now, I hadn't seen the Brackets before I wrote the post that's up today. So now I will point out that Amelia Lost, Chime, Daughter of Smoke and Bone, Drawing from Memory, and Okay for Now are all 2011 Sonderbooks Stand-outs.
Interesting! I only now noticed that all of these Sonderbooks Stand-outs are in different first-round pairings from each other. So I don't need to tell you which book I will root for in those pairings. I'm going to go with my Stand-out every time.
Now, I only have four more books to read before the Battle starts. Most of them I will try to review before March 13th. Based on what I've read now, my picks for the remaining pairings will be:
Match Two: Between Shades of Gray vs Bootleg. I haven't read Between Shades of Gray yet, and Bootleg was very good, so I'll pick Bootleg with the caveat that this pick may very well change after I read the other book. I think that judge Gayle Forman's books are more similar to Between Shades of Gray, but I have found that often judges pick the book least like the ones they write. (With lots of exceptions, though.)
Match Six: Heart and Soul vs Inside Out and Back Again. Again, I haven't read Inside Out and Back Again, and Heart and Soul is amazing. So I'll go with Heart and Soul unless Inside Out and Back Again blows me away, which it may.
Match Seven: Life: An Exploded Diagram vs A Monster Calls
This one there's no question in my mind: I'm rooting for A Monster Calls. I've read both, and while Life: An Exploded Diagram was good, A Monster Calls was dazzling. Also, Life felt much more like an adult book to me. I think if I'd chosen to read it as a piece of adult literary fiction, I would have known what to expect and enjoyed it a lot more. My main reasons for not naming A Monster Calls a Sonderbooks Stand-out were personal. I read it when having mysterious health problems, and it's about a mother dying. But the book is outstanding!
So, those are the only matches that don't have a Sonderbooks Stand-out competing, and I'll go with my Stand-out for all the others.
Meanwhile, you can already take part by participating in the Undead Poll. In this, you vote for your favorite title and, if it has been knocked out earlier in the competition, it will come back from the dead in the final round.
I decided to vote for Okay for Now, because I was sad it didn't get any Newbery recognition. I've also found that a lot of people, like me, love it, but also a lot of people really don't like it. So, in case it gets knocked out by a judge who falls into that second camp, I want it to have another chance.
Thinking about it later, I kind of wish I'd voted for Daughter of Smoke and Bone. Because two of my favorites, Daughter of Smoke and Bone and Chime are in the same half, one of them is definitely not going to make the Final Round. So I should have voted for the one that I like a tiny bit better than the other, to give it another chance. Oh well! Here's hoping it makes it to the Final Round despite me! And I won't mind if it's Chime either, though my ideal final round would be Daughter of Smoke and Bone, Chime, and Okay for Now. But the only way that will happen is if one of those first two wins the Undead Poll. So get out there and vote!
PS: HOW much fun is it to have an SLJsBoB icon?!!! Monica and Roxanne told me I could post it on my site.