I'm going to blog about 2018 ALA Midwinter Meeting in Denver – but I think I'll begin with the Youth Media Awards.
These are always an exciting highlight of midwinter. This year, it was all the more exciting as I anticipate being in the group that decides the Newbery winners next year.
I'll be honest, knowing that I'd be reading for the Newbery in 2018, I didn't read as many children's books in 2017. I hadn't read either the Printz winner or the Newbery winner. But many of my Sonderbooks Stand-outs and other favorites did win Honor, so I'm going to talk about those.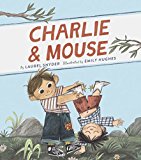 Looking at my Stand-outs page, none of my Children's Fiction choices got honor, but a book I almost picked (and loved much), Charlie and Mouse, by Laurel Snyder, won the Geisel Award for beginning readers.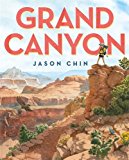 One of my Sonderbooks Stand-outs in Children's Nonfiction, Grand Canyon, by Jason Chin, won both a Caldecott Honor (for illustration) and Sibert Honor (for children's nonfiction). I was thrilled about that!
One of my Sonderbooks Stand-outs in Picture Books, A Different Pond, by Bao Phi, illustrated by Thi Bui, won Caldecott Honor. Huzzah!
I never did review Crown: An Ode to the Fresh Cut, by Derrick Barnes, illustrated by Gordon C. James, a picture book about an African American boy getting a haircut – a wonderful book that made me smile. But Crown impressively won Coretta Scott King Honor in both the Illustrator and Author categories – and then went on to win Caldecott Honor and Newbery Honor. Now, it's very rare for a picture book to get Newbery Honor, since that is for the text. But the Coretta Scott King committee also thought the writing was distinguished – so we can't chalk it up to a fluke on the part of this particular Newbery committee.
I was excited and surprised that three of the four Printz Honor books were Sonderbooks Stand-outs. (I don't usually see eye-to-eye with the Printz committee, and I hadn't even read the winner or the other Honor book.)
I was especially happy about the Printz Honor for Strange the Dreamer, by Laini Taylor, since fantasy doesn't often do well with the Printz committee – and Laini Taylor created an amazing world in this book.
Long Way Down, by Jason Reynolds, cleaned up four Honors – Newbery Honor, Printz Honor, Coretta Scott King Author Honor, and Odyssey Honor for the audiobook read by the author.
And The Hate U Give, by Angie Thomas, won the Morris Award for debut fiction for young adults, won the Odyssey Award for the audio version (which is how I read the book), plus Coretta Scott King Author Honor, and Printz Honor.
Some books I reviewed but did not name as Sonderbooks Stand-outs also won some awards. I was happy about Silent Days, Silent Dreams, by Allen Say, winning a Schneider Family Book Award, for excellence in portrayal of a character with a disability.
Another one I have reviewed – but it looks like I haven't posted the review yet – is Out of Wonder, illustrated by Ekua Holmes, written by Kwame Alexander, which won the Coretta Scott King Illustrator Award.
You can see the big award winners are missing. But this will give me some reading to do!
And it's always a wonderful experience to be part of the thrill of books being honored. You either have wonderful books brought to your attention, or you have wonderful books affirmed to the world.
But next year's going to be much more exciting!