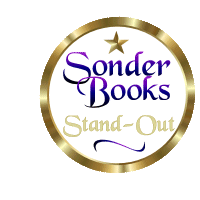 It's taking me so long to post my Sonderbooks Stand-outs this year! But at last, I have no tooth pain and I've finished reading for the Cybils Awards and the Mathical Book Prize — and a long weekend coming up. I hope to get the whole set posted here and on a webpage before the weekend is done.
Again, Sonderbooks Stand-outs are simply my favorites — the books that stand out in my mind after a full year of reading. I don't choose them for literary merit or any deeper criteria, but simply go with my heart — which books most warm my heart when I think of them?
The ranking is very subjective and goes back and forth a bit. Please take the ranking as secondary, because I love all of these books.
Many of these do not have their reviews posted yet, especially the ones I read for the Cybils. After I make a page for the Stand-outs, my next priority will be getting all these reviews posted.
Books for Teens were especially difficult this year, because I read more than I have in years. At the start of the year, I was a judge for the 2021 Cybils second round in Young Adult Speculative Fiction, and at the end of this year I was a panelist for the 2022 Cybils first round in the same category. I also think that I've had a delayed reaction to being on the 2019 Newbery committee, and for the last couple years have been less interested in reading middle grade books. I still read plenty, but I enjoyed binge-reading for award committees the older level books.
Anyway, I read so many speculative fiction books for teens, I decided to use three categories for teen books: Fantasy (a fantasy world), Paranormal (magic or paranormal activity in our world), and everything else. Here's how I ranked them in those categories:
Teen Fantasy Fiction
Little Thieves, by Margaret Owen
A Wizard's Guide to Defensive Baking, by T. Kingfisher
Moira's Pen, by Megan Whalen Turner
Vespertine, by Margaret Rogerson
The Excalibur Curse, by Kiersten White
Year of the Reaper, by Makiia Lucier
The Girl Who Fell Beneath the Sea, by Axie Oh
So This Is Ever After, by F. T. Lukens
Teen Paranormal Fiction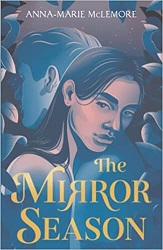 The Mirror Season, by Anna-Marie McLemore
A Snake Falls to Earth, by Darcie Little Badger
From Dust, a Flame, by Rebecca Podos
The Weight of Blood, by Tiffany D. Jackson
Lakelore, by Anna-Marie McLemore
Bad Witch Burning, by Jessica Lewis
More Teen Fiction
Aristotle and Dante Discover the Secrets of the Universe, by Benjamin Alire Sáenz
Aristotle and Dante Dive Into the Waters of the World, by Benjamin Alire Sáenz
A Good Girl's Guide to Murder, by Holly Jackson
Good Girl, Bad Blood, by Holly Jackson
As Good as Dead, by Holly Jackson
All That's Left in the World, by Eric J. Brown
The Many Half-Lived Lives of Sam Sylvester, by Maya MacGregor
Teen Nonfiction
I guarantee some good reading with any of these books! Enjoy!
And here's my permanent webpage for all my 2022 Sonderbooks Stand-outs!