So, the reason I got to go to ALA Midwinter Meeting? Registration and Hotel were paid for by the Friends of the George Mason Regional Library. Airfare was paid for by the Friends of the Virginia Room.
I am so thankful!
What did I get out of the conference?
Well, it's hard to explain the energizing effect of hanging around a huge group of book people. Attending ALA conferences always leaves me proud to be a librarian and excited about my job and my calling. Truly, these are my people!
I do get ideas of things to do and new programs, I find out about lots and lots of new books, I make professional connections, and I hear some great speakers.
Some of those connections included the folks at the Bedtime Math booth! They knew who I was, since I have been featured on their website. 🙂 They also sponsor the Crazy 8s Math Club program we do once a week at my library.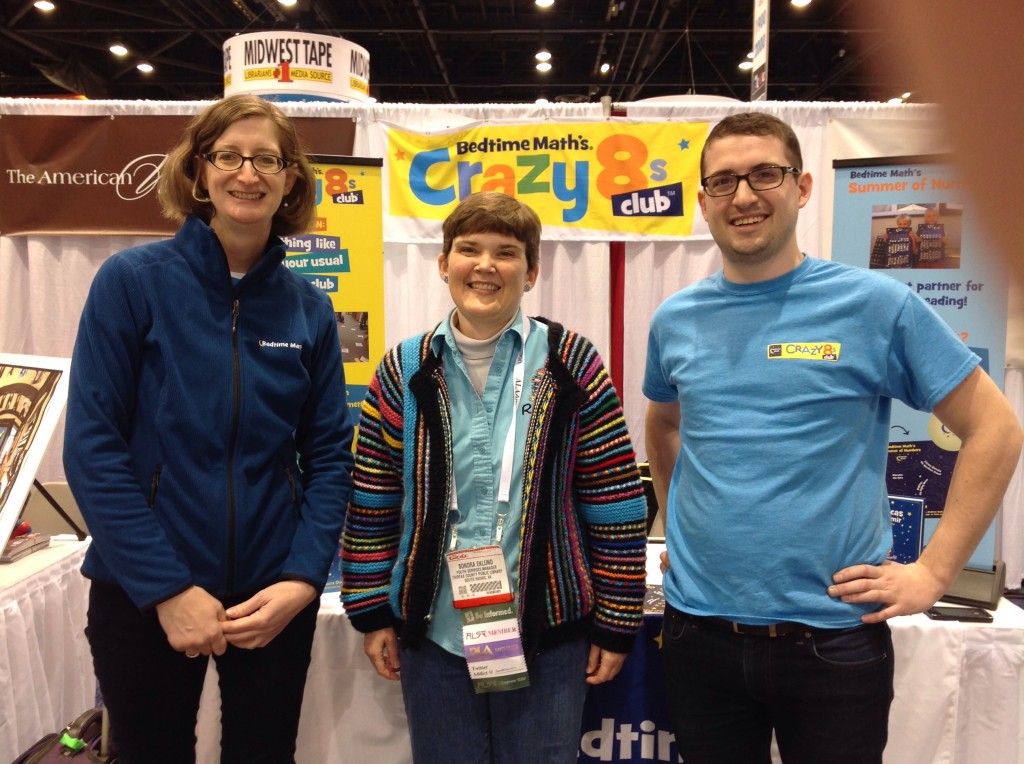 I also got to meet two of my fellow Cybils judges, Brandy Painter and Maureen Eichner, for the first time in person. We had a lovely dinner together while the blizzard was raging outside.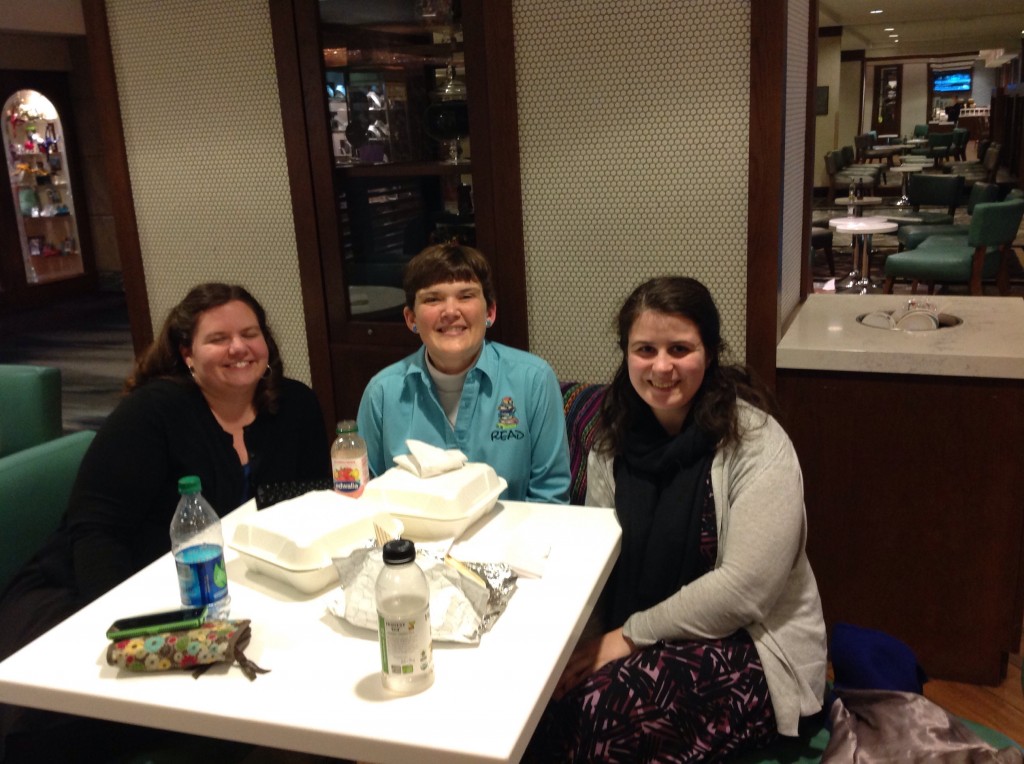 Speaking of the weather, I even got to experience an historic Chicago blizzard — from the warm comfort of a hotel and a shuttle bus and the convention center.
I'm going to summarize the sessions I went to with links to my reports. I'll intersperse them between the snow pictures.
Friday night began with the Graphic Novel Author Forum.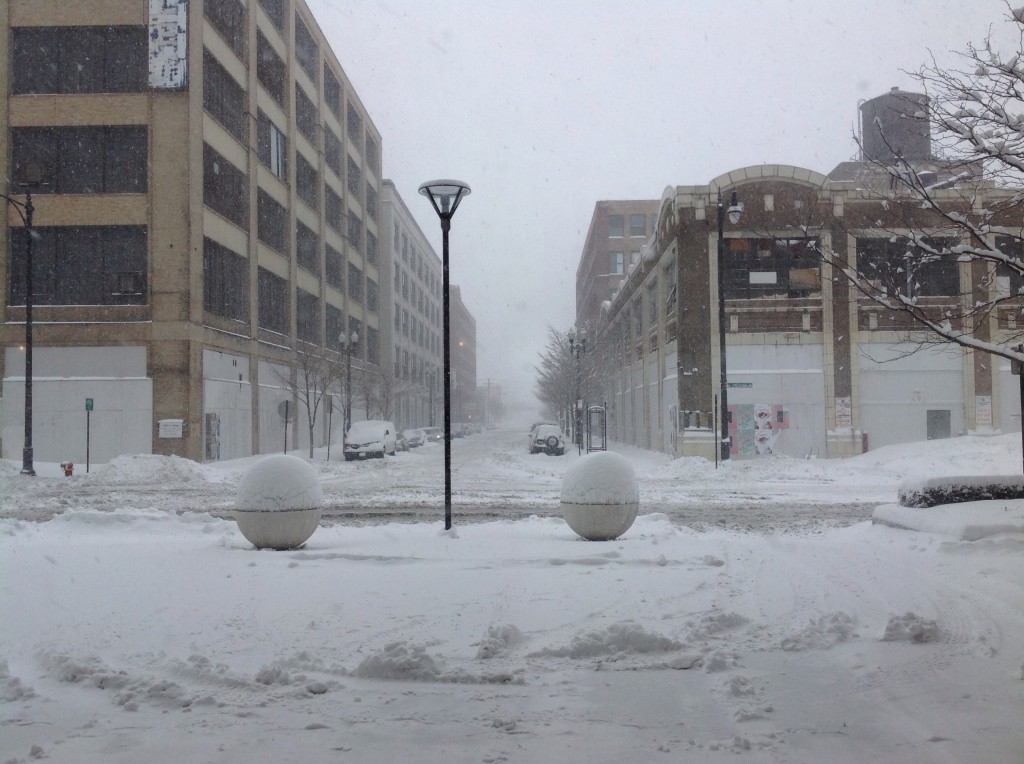 And after a binge at the Exhibits, I went to a USBBY meeting.
Saturday morning brought more time in the Exhibits and an Abrams Book Buzz.
Saturday afternoon was the Women in Geekdom panel.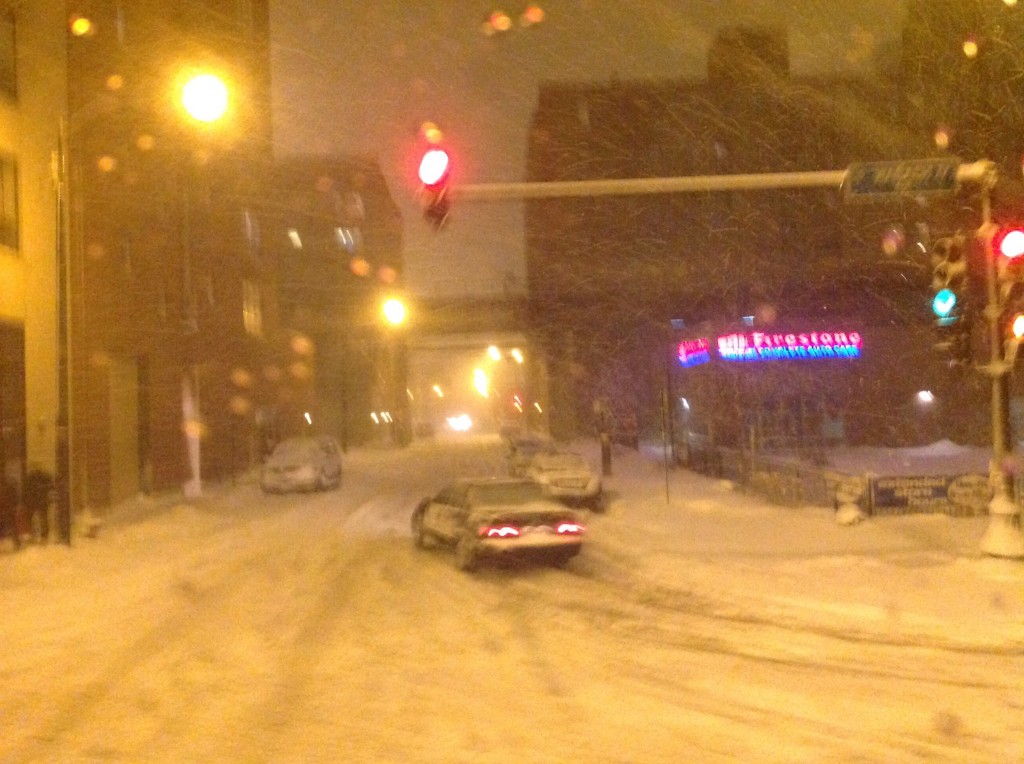 And after more time in the Exhibits, I finished up Saturday listening to a talk by Ayaan Hirsi Ali.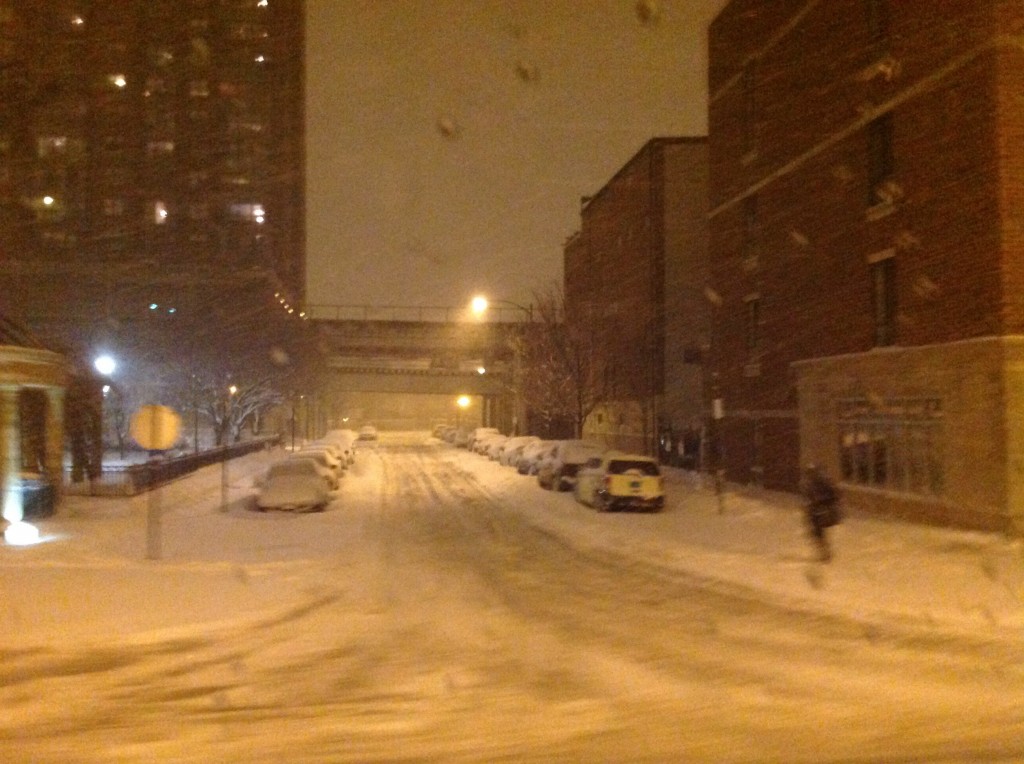 Sunday (the day of the blizzard) began with LeVar Burton!
Lunch on Sunday was compliments of publisher Boyds Mills Press.
Sunday afternoon, I went to a panel on Young Children, New Media, and Libraries.
Sunday finished up with an inspiring talk by Mick Ebeling.
The final day of the conference, besides helping the publishers unload books, was taken up with the Youth Media Awards and the YALSA Morris and Excellence in Nonfiction Awards Ceremony.
And all that time in the Exhibits? I ended up gaining and shipping home 140 books.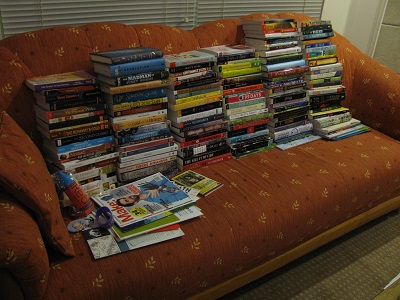 No, I won't get them all read. But I will get many read. And I will be familiar with many more because of this. And I will have many to give away as prizes at my Brain Games programs.
And in the meantime, the piles of books are making me happy. 🙂
So Thank You, Thank You, Friends, for a wonderful conference! Thank you for learning and connections and ideas and new energy and lots and lots of new books!